How to Turn a Social Media Moment into a Traditional Media News Story (and Get Funding for It!)
Session Type(s): Training
Training Tag(s): Communications
Starts: Saturday, Aug. 12 1:30 PM (Eastern)
Ends: Saturday, Aug. 12 2:45 PM (Eastern)
Room: Embassy E
You're at Netroots, so we already know you can put together killer social media campaigns. But before you bask in your digital glory, do you also leverage your social media success to get earned coverage in traditional media—turning your online moment into the breaking news story of the day? For every organizer or digital staffer who has ever had to convince your executive director, board, or funders why these social media moments have impact, this session is for you. Learn from the team that brought you campaigns like #CanYouHearUsNow, #MuslimsReportStuff, and #LetMIAVote, and your campaigns will be making headlines in no time.
Attendees should know at least the basics of Facebook and Twitter to advocate for their issues, as well as some knowledge of how to measure if a campaign is successful. We'll take it from there.
Trainers
Zainab Chaudary is the Senior Media Associate in the Security and Rights Collaborative at ReThink Media. With nearly a decade of communications, policy, and outreach experience, Zainab coordinates, trains, and assists member organizations and coalition groups with effective communications strategies, the monitoring and auditing of news coverage, and rapid response to breaking news and social media trends. Prior to ReThink, Zainab spent five years on the staff of Congressman Rush D. Holt (D-NJ), where she built relationships with Muslim, Arab, and South Asian communities, and led coalition engagement initiatives in the fight for civil liberties.
Zainab served as National Communications Director for the Council for the Advancement of Muslim Professionals (CAMP) from 2012 to 2014, and currently serves as a steering committee member of the Eagleton Institute of Politics' annual "Ready to Run" conference, which prepares women interested in running for office. She is also currently serving as vice-chair on the board of the National Religious Campaign Against Torture (NRCAT). A geek at heart, by night she runs The Rebel Princess Field Manual, a blog about the lessons of politics and resistance in sci fi and fantasy.
Other sessions: The Progressive Response to (Predictable) Emergencies: National Security Crises and Domestic Crackdowns in the Time of Trump, The Language of Resistance: Messaging and Content Creation to Combat Islamophobia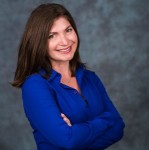 Dorry Levine is the Digital Director at ReThink Media. She tracks the latest trends and developments in social media, and uses that knowledge to craft digital strategies to advance the work of ReThink member groups and collaboratives. She analyzes social media metrics and uses that data to improve digital campaigns. Dorry provides trainings to ReThink members, community, and staff on social media best practices and cutting-edge tips. Some of her recent trainings have included "Building Your Expert Profile," "Building an Echo Chamber With Social Media," and "Hill Advocacy Using Social Media." She also is one of ReThink's accidental graphic designers and meme creators, and she greatly enjoys sharing a good gif (hard-G).