How to Turn a Social Media Moment into a Traditional Media News Story (and Get Funding for It!)
Session Type(s): Training
Training Tag(s): Communications
Starts: Saturday, Aug. 12 1:30 PM (Eastern)
Ends: Saturday, Aug. 12 2:45 PM (Eastern)
You're at Netroots, so we already know you can put together killer social media campaigns. But before you bask in your digital glory, do you also leverage your social media success to get earned coverage in traditional media—turning your online moment into the breaking news story of the day? For every organizer or digital staffer who has ever had to convince your executive director, board, or funders why these social media moments have impact, this session is for you. Learn from the team that brought you campaigns like #CanYouHearUsNow, #MuslimsReportStuff, and #LetMIAVote, and your campaigns will be making headlines in no time.
Attendees should know at least the basics of Facebook and Twitter to advocate for their issues, as well as some knowledge of how to measure if a campaign is successful. We'll take it from there.
Trainers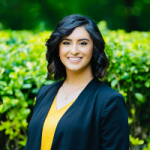 Zainab Chaudary is a Senior Vice President at New Heights Communications. She's spent the last decade crafting communications strategies for progressive, social change organizations.
Her work has shifted public narratives and perceptions, achieved policy wins, built momentum around high profile litigation fights, promoted political thought leadership, and helped foundations innovate to improve how philanthropy serves the world. This cross-sector experience is in service to an overarching goal: to combine informed strategy with an authentic vision of what a truly just and equitable world could be, in order to achieve real change for the people living in that world.
Zainab has placed stories and opinion pieces in the New York Times, the Washington Post, Time Magazine, and USA Today (among others), facilitated reporter relationships at outlets ranging from CNN to the Wall Street Journal, pitched and prepared clients for television appearances on ABC, MSNBC, and CNN, and created and leveraged multiple viral social media campaigns.
An expert trainer, Zainab has coached and trained spokespeople around the country for organizations like MoveOn, CREDO, the ACLU, Indivisible, and numerous others. She is also deeply invested in developing communications talent amongst people of color and those from diverse backgrounds and elevating them to leadership positions through a responsive DEI framework.
Zainab is a 2022 fellow of Anat Shenker-Osorio's Global Messaging Programme and an adjunct professor with GW's School of Media and Public Affairs.
Other sessions: The Progressive Response to (Predictable) Emergencies: National Security Crises and Domestic Crackdowns in the Time of Trump, The Language of Resistance: Messaging and Content Creation to Combat Islamophobia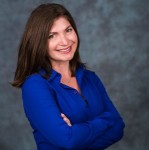 Dorry Levine is the Digital Director at ReThink Media. She tracks the latest trends and developments in social media, and uses that knowledge to craft digital strategies to advance the work of ReThink member groups and collaboratives. She analyzes social media metrics and uses that data to improve digital campaigns. Dorry provides trainings to ReThink members, community, and staff on social media best practices and cutting-edge tips. Some of her recent trainings have included "Building Your Expert Profile," "Building an Echo Chamber With Social Media," and "Hill Advocacy Using Social Media." She also is one of ReThink's accidental graphic designers and meme creators, and she greatly enjoys sharing a good gif (hard-G).