The Language of Resistance: Messaging and Content Creation to Combat Islamophobia
Session Type(s): Panel
Starts: Saturday, Aug. 12 9:00 AM (Eastern)
Ends: Saturday, Aug. 12 10:15 AM (Eastern)
Room: Grand Hall D
In an age where breaking through echo chambers and opinion bubbles is harder than ever, learn how to use proven message testing research to create relevant content for a variety of audiences. In this panel, we'll touch on a recent round of message testing research around combatting bigotry against Muslims, Arabs and South Asians, and then puts the most effective messages to use. Hear from content creators who implement those messages with varied audiences and come away with both an understanding of the issues Muslims face and a sense of allyship.
Moderator
Zainab Chaudary is the Senior Media Associate in the Security and Rights Collaborative at ReThink Media. With nearly a decade of communications, policy, and outreach experience, Zainab coordinates, trains, and assists member organizations and coalition groups with effective communications strategies, the monitoring and auditing of news coverage, and rapid response to breaking news and social media trends. Prior to ReThink, Zainab spent five years on the staff of Congressman Rush D. Holt (D-NJ), where she built relationships with Muslim, Arab, and South Asian communities, and led coalition engagement initiatives in the fight for civil liberties.
Zainab served as National Communications Director for the Council for the Advancement of Muslim Professionals (CAMP) from 2012 to 2014, and currently serves as a steering committee member of the Eagleton Institute of Politics' annual "Ready to Run" conference, which prepares women interested in running for office. She is also currently serving as vice-chair on the board of the National Religious Campaign Against Torture (NRCAT). A geek at heart, by night she runs The Rebel Princess Field Manual, a blog about the lessons of politics and resistance in sci fi and fantasy.
Other sessions: The Progressive Response to (Predictable) Emergencies: National Security Crises and Domestic Crackdowns in the Time of Trump, How to Turn a Social Media Moment into a Traditional Media News Story (and Get Funding for It!)
Panelists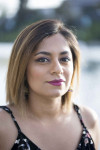 Tanzila "Taz" Ahmed is a political strategist, storyteller, and artist based in Los Angeles. She creates at the intersection of counternarratives and culture-shifting as a South Asian American Muslim 2nd-gen woman. She's turned out over 500,000 Asian American voters, recorded her #GoodMuslimBadMuslim podcast at the White House and makes #MuslimVDay cards annually. Her essays are published in the anthologies Pretty Bitches, Whiter, Good Girls Marry Doctors, Love Inshallah, and numerous online publications. In Spring 2019 she was UCLA's Activist-in-Residence at the Institute on Inequality and Democracy and in 2016 received an award from President Obama's White House as a Champion of Change in Art and Storytelling.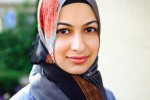 Iram Ali is a senior Campaign Director and strategist at MoveOn, one of the largest progressive digital-first campaigning organizations in the country.
Since joining MoveOn in January 2016, Iram has led innovative campaigning that bridges research, data, digital campaigning, policy, and advocacy. From campaigning to successfully shut down a Bush-era Muslim registry, creating a messaging guide for how progressives should speak about the Muslim Ban, to calling on 2020 Democrat candidates to skip the AIPAC conference, Iram is consistently looking for the next opportunity to shift political power, create newly needed narratives, and build a society that is one step closer to justice.
Before joining MoveOn, Iram was an Associate Director of Development & Operations at Iraq Veterans Against the War (now, About Face: Veterans Against the War), a non-profit veteran-led organization seeking to dismantle the military-industrial complex.
Other sessions: The Progressive Response to (Predictable) Emergencies: National Security Crises and Domestic Crackdowns in the Time of Trump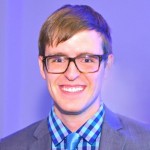 Guthrie Graves-Fitzsimmons works at the intersection of religion and public policy. For the past five years, he has worked on major issue advocacy campaigns with the nation's most prominent faith-based organizations. He holds a Master of Divinity degree in social ethics from Union Theological Seminary in New York City. His political and religious commentary has appeared in NBC News, Washington Post, New York Times Magazine, CBS News, Wall Street Journal, USA TODAY and many other outlets. He started "The Resistance Prays," a daily prayer and action letter, in July 2017.