Resistance Through the Courts: Our First Line of Defense Against Trump's Agenda
Session Type(s): Panel
Starts: Thursday, Aug. 10 1:00 PM (Eastern)
Ends: Thursday, Aug. 10 2:15 PM (Eastern)
With the radical right controlling the White House and Congress, the courts must be the first line of defense against Trump's agenda—and a centerpiece of the resistance. From direct challenges to policies like the Muslim ban to protecting the rights of workers, women, people of color, persons with disabilities, LGBT communities and more, the future of the federal judiciary is essential. Trump already nominated one Supreme Court justice and could fill over 100 vacancies on the lower courts. Join us to discuss the courts' role in checking Trump's abuses of power, why the resistance must include action on judicial nominations and lessons learned from recent fights on how to act and strategies that make a difference online and on the ground.
Moderator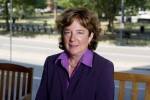 Nan Aron is the president and founder of Alliance for Justice, a national association of over 100 public interest and civil rights organizations. A leading voice in public interest law for over 30 years, Nan founded AFJ in 1979 and guides the organization in its mission to ensure that all Americans have the right and opportunity to secure justice in the courts and to have their voices heard when government makes decisions that affect their lives. Nan has taught at Georgetown and George Washington University law schools and serves on the Dean's Advisory Council at American University's Washington College of Law. She received her B.A. from Oberlin College and her J.D. from Case Western Reserve University School of Law.
Panelists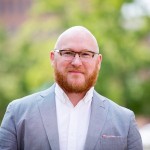 Sean Carlson is the founder of Apollo Collaborative. Sean has over a decade of experience in strategic communications and online organizing and works at the intersection of digital media, culture, and organizing.
Formerly Chief Strategy Officer at Revolution Messaging and Senior Digital Director at FitzGibbon Media, Sean is an experienced strategist and consultant. He has worked with clients such as the Clooney Foundation for Justice, Alliance for Justice, Care2, Amal Clooney, National Wildlife Federation, NBC Universal, Groundswell Energy, Communications Workers of America, Independent Driver's Guild, National Center for Transgender Equality, Restaurant Opportunity Centers United, Casa Ruby, the American Federation of Teachers, Good Jobs Nation, People for the American Way, and many more. He has campaigned against corporate abuses, designed national public education campaigns, marketed award-winning documentary films, and created content that received national media coverage.
Sean has helped launch a nationwide campaign to close youth prisons, was the chair of communications for the United for Marriage coalition during the landmark marriage equality cases in 2013, and has served as a teaching and training fellow at the New Organizing Institute.
Sean was formerly a professional Trombonist, studying at Duquesne and Carnegie Mellon Universities, and is proud to have multiple degrees in Bass Trombone performance that he's totally using (sorry Mom!). He lives in Hyattsville, MD with his husband Jamie McGonnigal, their son Malcolm and their dogs Lily and Rose.
Other sessions: Trolling for Justice: How Cheeky, Provocative Campaigns Can Lead to Progressive Victories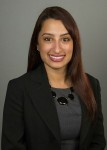 Anisha Singh is the Director of Judicial Nominations at Planned Parenthood Federation of America where she develops the organization's democracy and courts strategy through coordinated campaigns to protect reproductive rights and health in our courts.
Prior to joining Planned Parenthood, Anisha was the senior organizing director for Generation Progress, the youth-engagement arm of the Center for American Progress. In this capacity, Anisha developed national organizing strategies and training programs to bring the experiences of 18- to 35-year-olds to on-the-ground actions in target states. Prior to joining Generation Progress, Anisha served as the campaign manager for Legal Progress at American Progress. There, she shaped the conversation around the nation's judicial process by managing unprecedented grassroots organization efforts across the country to educate Americans on the need to fill judicial vacancies with diverse, progressive judges.
She previously served as a policy attorney and program manager for United Sikhs, where she focused on human and civil rights advocacy on behalf of minority communities internationally, with an emphasis on post-9/11 discrimination concerns. There she founded United Sikhs' national Anti-Bullying Campaign to proactively assist victims of bullying in partnership with the White House Anti-Bullying Initiative and the U.S. Department of Education, and as co-counsel, Anisha won a historic anti-discrimination case against the U.S. Army.
Anisha brings with her more than a decade of experience in public interest and social justice work, with a strong grassroots organizing and legal background. Anisha's background includes immigration, gun violence prevention, AAPI engagement, race and ethnicity, religion, employment discrimination, labor, civil rights, international criminal justice, and trial advocacy. Anisha received her B.A. with summa cum laude honors in political science and communication studies from Florida State University and received her J.D. from the University of Virginia School of Law. She is barred in Washington, DC and Maryland and was named one of Forbes Magazine's "30 under 30″ for law and policy in 2016.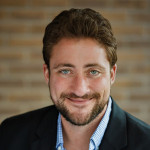 Keith Thirion is an experienced campaigner, advocate, and organizer. As the VP of Strategy at Alliance for Justice, he oversees the Justice, Bolder Advocacy, and Outreach & Membership teams, shaping organizational strategy and working with the program teams to maximize AFJ's impact. He also directs organizational strategies and leads coalitions in campaigns to increase visibility of the courts and judicial nominations, focusing on the importance of the courts in protecting civil rights and constitutional protections. He previously served as Director of Advocacy & Programs and then Acting Director of Equality Maryland, where he played a lead role in passing the state transgender anti-discrimination law and directed the campaign to deny opponents signatures for a repeal referendum. He also directed EQMD's public education and advocacy programs. He also worked for the Chesapeake Climate Action Network directing Virginia field campaigns to advance clean energy policies and counter the power of the commonwealth's biggest polluters. Keith began organizing on multiple ballot initiative campaigns, including Proposition 8 in Los Angeles, and as an Organizing Fellow with the National LGBTQ Task Force.