Making Sure the Kids'll Be Alright: Organizing the Youngs Beyond Campus
Session Type(s): Panel
Starts: Thursday, Aug. 10 2:30 PM (Eastern)
Ends: Thursday, Aug. 10 3:45 PM (Eastern)
Learn what works and what doesn't from groups that are organizing young people around the country. For too long, inside-the-beltway led groups and campaigns have put "youth organizing" on the backburner—often focusing solely on high-profile campuses. This leaves out a huge chunk of the millennials we need for progressive victories: only 40% of millennials make it to college, and the generation goes well past college age. Traditional campaign tactics like phone banking and door-knocking aren't reaching them, so what does? We'll discuss tactics that worked to register and turn out young people, and how we are keeping them engaged now.
Moderator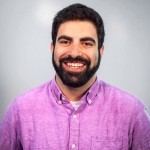 Ben Wessel is the Millennial Vote Director at NextGen Climate, based in San Francisco. In this role, Ben works to elect candidates who support strong clean energy and climate policies, with a focus on mobilizing the voters who care most the issue: young people. In May, Ben was named one of the "16 Young Americans Shaping the 2016 Election" by Rolling Stone magazine. Before joining NextGen Climate in 2014, Ben worked for Cory Booker's campaign for US Senate in New Jersey, as the Political Campaigns Manager for 350.org Action, and as the Youth Vote Director for President Obama's reelection campaign in New Hampshire. A native of the District of Columbia, when he's not working you can find him rooting for the Washington football team.
Panelists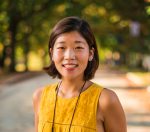 Yong Jung Cho is a co-founder of #AllofUs, a movement to fight for an America that truly stands with all its people. We pressure Democrats to fight for the things working people need to thrive, and support a new generation of leaders. During the 2016 presidential primary season, Yong Jung was the campaign coordinator for 350.org. She trained hundreds of persistent volunteers to confront Republican candidates on their climate denial and fossil fuel agenda, and got Hillary Clinton on record to oppose the Keystone XL pipeline, and oppose fossil fuel extraction on public lands. Fusion.net featured her as one of the 30 women changing the 2016 election. At 350.org, she also coordinated student leadership development programs and organized the 50,000 person youth and student contingent for People's Climate March in 2014.
Other sessions: Take to the streets — how large scale mobilizations have fueled the Resistance (Sponsored Panel), People Over Party: Fighting the Political Establishment to Win Elections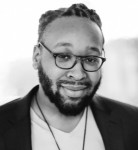 Prentiss Haney is the Co-Executive Director of the OOC. He is a veteran community organizer and strategist whose work has been featured in media outlets including The New York Times, The Atlantic, The Guardian, and MSNBC. In 2019, Prentiss stepped into leadership at the OOC after previously serving as the Executive Director of the Ohio Student Association.
Prentiss started organizing with Organizing for America, registering students and building campus teams across the state. He then joined the Ohio Student Association to continue building student power, serving in various capacities from training coordinator to regional team lead, communication director and more.
Prentiss has trained thousands of leaders in grassroots organizing, leading racial justice, criminal justice and higher education campaigns across the state. In 2017, he co-founded the Midwest Culture Lab as an urgent political intervention needed to center and support young artists of color as trusted communicators, organizers and cultural strategists with the intent of increasing youth civic participation during elections. He is a 2018 graduate of Rockwood Leadership Institute and 2019 Transforming Justice Fellow with the Ohio Transformation Fund.
Prentiss has earned his B.A. in urban affairs at Wright State University. He currently lives in Cincinnati.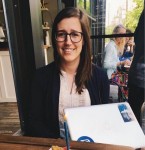 Lizzy Stephan is the Executive Director of New Era Colorado, a multi-issue organization dedicated to mobilizing and empowering Colorado's young people to participate in democracy to move Colorado forward. She joined the team in 2012, and has led the growth of the organization's young voter mobilization programs to be among the largest of their kind in the country in 2014 and 2016. In 2016, Rolling Stone named her one of 16 young people shaping the 2016 election. Lizzy is also a member of the Colorado BlueFlower Fund Board of Directors and is a graduate of Colorado College.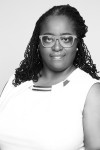 Nse Ufot's life and career have been dedicated to working on various civil, human, and workers rights issues; as the Executive Director of the New Georgia Project, she is proud to lead the organization to its goal of strengthening the state's democracy by registering and engaging roughly 1,000,000 eligible, but unregistered African Americans, Latinos, and Asian Americans. 
Other sessions: Protecting Democracy in 2017 and Beyond: Strategies and tactics to fight back against efforts making it harder to vote, #AskaSista: Black Women Muse on Politics, Policy, Pop Culture and Scholarship