Take to the streets — how large scale mobilizations have fueled the Resistance (Sponsored Panel)
Session Type(s): Panel
Starts: Saturday, Aug. 12 1:30 PM (Eastern)
Ends: Saturday, Aug. 12 2:45 PM (Eastern)

In the last year, as political power has waned, progressives have shown an increasing ability to mobilize and get people into the streets. It started even before the election with mass protests of the #NoDAPL movement and has accelerated into this year. Join us as we take a step back and analyze how far we've come as a progressive movement, specifically through the lens of large scale days of action. We'll be joined by the organizers behind events like the People's Climate March, #NoDAPL and others as we discuss best practices and lessons learned from some of the largest global direct actions in the last decade.
This panel is sponsored by Action Network.
Moderator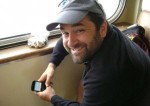 Brian Young is the co-founder and Managing Director at the Corporate Action Network, a hub to support campaigns fighting corporate abuse with innovative organizing technology and tactics. Previously, he directed John Kerry's digital operations in his political and official offices, including overseeing fundraising and organizing using Senator Kerry's 3-million+ contact email list and revamping the Senate Foreign Relations Committee's web presence. He also consulted on Howard Dean's ground-breaking Presidential campaign, ran a Congressional campaign, and, before getting involved in politics, was an award-winning documentary filmmaker.
Panelists
Phil Aroneanu is an organizer and political strategist advocating for solutions to some of the world's toughest challenges. He has over a decade of experience working at the local, state, national and international levels on climate policy and politics. He co-founded 350.org, helped build 350's volunteer-led field operation in over 100 cities and states, design, helped launch and run dozens of efforts, including the campaign against the Keystone XL Tar Sands pipeline, the Fossil Fuel Divestment campaign, and the People's Climate Movement. He directed Bernie Sanders' campaign in New York and helped engage millions online and in the streets in the months following the 2016 election.
Phil has also consulted and managed a variety of global, national and state-level electoral and advocacy efforts. He is a writer and public speaker, and has been published in The Guardian, Grist, Huffington Post, The Tyee and others.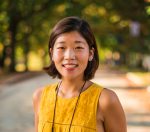 Yong Jung Cho is a co-founder of #AllofUs, a movement to fight for an America that truly stands with all its people. We pressure Democrats to fight for the things working people need to thrive, and support a new generation of leaders. During the 2016 presidential primary season, Yong Jung was the campaign coordinator for 350.org. She trained hundreds of persistent volunteers to confront Republican candidates on their climate denial and fossil fuel agenda, and got Hillary Clinton on record to oppose the Keystone XL pipeline, and oppose fossil fuel extraction on public lands. Fusion.net featured her as one of the 30 women changing the 2016 election. At 350.org, she also coordinated student leadership development programs and organized the 50,000 person youth and student contingent for People's Climate March in 2014.
Other sessions: People Over Party: Fighting the Political Establishment to Win Elections, Making Sure the Kids'll Be Alright: Organizing the Youngs Beyond Campus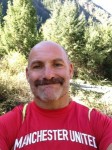 Paul Getsos works to expand participation by everyday people in the decisions impacting their lives and their communities. Over the past four years, he has worked at the intersection of the new vibrant social movement formations addressing racial and economic inequality. He served as the National Coordinator of the People's Climate March, and is continuing in that role to build a national multi-sector movement working on climate change. The co-author of an award winning and widely used book, Tools for Radical Democracy, Paul's work has expanded participation by everyday people in a variety of forums. He has innovated new tools drawing from the rich history of efforts to address inequality through greater civic participation, civil rights organizing and community building techniques developed in the United States and abroad, as well as his own experience in electoral, movement building and organization building arena's.
Nelini Stamp is the National Organizing Director at the Working Families Party. She works with volunteer leaders across the country to build local progressive infrastructure. Nelini joined the New York Working Families Party staff in 2008; door knocking and field organizing for a variety of electoral campaigns across New York State. Since then, she has been deeply involved in social movement work around economic and racial justice across the country. She worked on the ground at Occupy Wall Street to help bridge the gap between labor, community- based organizations and Occupy activists. Afterward, Nelini co-created the Freedom Side and co-founded Dream Defenders in Florida, which organizes and trains youth in non-violent civil disobedience, civic engagement, and direct action. Lately, as a co-builder of WFP's Resist Here project, which launched #ResistTrumpTuesdays, she has been chasing Senator Schumer around to make sure he stands up to Trump. You can often find her leading marches, rallies and mic-checking at direct actions.