Protecting Democracy in 2017 and Beyond: Strategies and tactics to fight back against efforts making it harder to vote
Session Type(s): Panel
Starts: Thursday, Aug. 10 1:00 PM (Eastern)
Ends: Thursday, Aug. 10 2:15 PM (Eastern)
Voting in America has never been easy, but through struggle and sacrifices the right to vote has expanded since the inception of the United States. But, increased access to voting is under attack through policies pushed by politicians who want to make it harder for people to vote.
This panel of voting rights and civic engagement experts will explore strategies and tactics that are being employed at the state, local and national levels to fight back against efforts to suppress the vote and how citizen activists can participate in ensuring that our elections are free, fair and accessible to all.
Moderator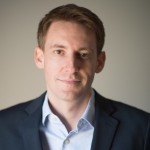 A husband, a father, a former Army Captain who served in Afghanistan, and Missouri's 39th Secretary of State, Jason Kander – who POLITICO called "the hottest star in Democratic politics" earlier this summer – is the president of Let America Vote.
Jason, the first millennial in the country to be elected to statewide office, started Let America Vote in February 2017 to fight back against proposals across the country that make it harder for eligible voters to exercise their constitutional right to cast a ballot.
In 2016, Jason ran for U.S. Senate in Missouri in one of the most competitive races in the country, and at over $75 million, the most expensive Senate race in state history. Jason's campaign was bolstered by his viral gun control ad that showed him assembling a rifle blindfolded while making the case for expanded background checks. Jason lost by one of the closest margins in the country, over-performing the presidential ticket by nearly 16 points while getting 220,000 Trump voters. Missourians elected Jason as Secretary of State in 2012, when he over performed the presidential ticket by nearly 10 points on his way to becoming the youngest statewide elected official in the country.
Jason served as a military intelligence officer in Afghanistan, where he investigated groups and individuals suspected of corruption, espionage, drug trafficking, and facilitating Al Qaeda and the Taliban. Jason's commanders described him as an "outstanding leader" and the Afghan Intelligence Watch Commander said Jason's "hard work directly resulted in arresting enemies and saving lives."
Jason is a graduate of American University and Georgetown Law School. He lives in Kansas City with his wife, Diana, an entrepreneur, and their three-year-old son, True.
Panelists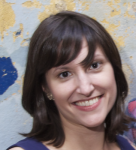 Hannah is a co-founder of Access Democracy, a non-profit committed to increasing voter participation by improving how elections are run at the local level. In 2016, she served as the National Director and Deputy General Counsel for Voter Protection on Hillary Clinton's presidential campaign. She was the Voter Protection Director for President Obama's reelection effort in Florida, and was the Deputy Director and Deputy Counsel for Voter Protection at the DNC from '09 to '12. In 2008, Hannah served with the Obama campaign's voter protection team during the primaries, and joined the advance staff for the general. She spent several years of the Obama Administration at the Department of Justice and at the Environmental Protection Agency. Hannah is a graduate of Williams College (class of 2004) and of Harvard Law School (class of 2008).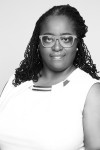 Nse Ufot's life and career have been dedicated to working on various civil, human, and workers rights issues; as the Executive Director of the New Georgia Project, she is proud to lead the organization to its goal of strengthening the state's democracy by registering and engaging roughly 1,000,000 eligible, but unregistered African Americans, Latinos, and Asian Americans. 
Other sessions: Making Sure the Kids'll Be Alright: Organizing the Youngs Beyond Campus, #AskaSista: Black Women Muse on Politics, Policy, Pop Culture and Scholarship