#AskaSista: Black Women Muse on Politics, Policy, Pop Culture and Scholarship
Session Type(s): Panel
Starts: Saturday, Aug. 12 9:00 AM (Eastern)
Ends: Saturday, Aug. 12 10:15 AM (Eastern)

You've heard the statistic again and again. 94% of Black women voters voted for Hillary Clinton and against Donald Trump. Indeed, Black women have been at the forefront of progressive thought and movement in North America, continuously without the proper recognition, financial investment or confidence. Who knew Leah Daughtry's name before the hashtag #BlackWomenDidThat after the excellence of the Democratic National Convention? When April Ryan, Angela Rye and Symone Sanders are taking names and doing battle on the national press stage, do we have their backs? And, as a stalwart defender of our rights and responsibilities as American citizens, are we ready to continue supporting Auntie Congresswoman Maxine Waters taking the lead to impeach the President?
Moderator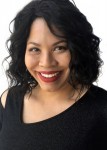 Cheryl Contee is Chief Executive Officer at The Impact Seat Foundation, which is working to create a world in which women can succeed as business leaders. She is also the award-winning Founder and Chair of Do Big Things, a digital agency that creates new narrative and new tech for a new era focused on causes and campaigns. Cheryl is the Amazon bestselling author of Mechanical Bull: How You Can Achieve Startup Success. Passionate about creating new tech and new narrative for a new era, Cheryl uses her vast experience in startup entrepreneurship and community engagement to lead our portfolio companies and funds to success, provide resources for underrepresented founders, and build the new economy. Previously, Cheryl was CEO of Fission Strategy, which brought Silicon Valley startup culture to the world's leading causes and campaigns. She's the co-founder of Attentive.ly, the first tech startup with a black female founder to be acquired by a NASDAQ company, the National Board Chair for Netroots Nation, a Senior Advisor for Astia and the first portfolio company board member of New Media Ventures.
Other sessions: How to Win the Internet and Influence People
Panelists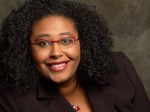 Affectionately known as "Dr. Goddess," Kimberly C. Ellis, Ph.D. is a Scholar of American and Africana Studies, an Artist, Activist and Entrepreneur. An international thought leader on culture, gender and social technology, she a published author, speaker and producer with many successful campaigns. Dr. Goddess is a staple presenter at Netroots Nation, PDF and SXSW and her writings and appearances can be found across the internet, from Alternet, Ebony and BlackEnterprise, to HuffPostLive, Al Jazeera America and radio programs on NPR, BBC_WHYS, Voices of Russia, MomsRising and Sirius XM. She is also in the WMC's "SheSource" Directory. Dr. Goddess is the Digital Director of the National Black Theatre Festival, co-founder of #AskaSista, founder of the civic tech project, #BlackPoliticsMatter, author of the upcoming book, "The Bombastic Brilliance of Black Twitter," and the producer of "You're Beautiful to Me," a feature documentary film about the journey with her Mother's dementia.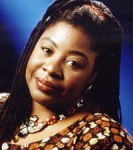 Loretta J. Ross was the National Coordinator of the SisterSong Women of Color Reproductive Justice Collective from 2005-2012 and co-created the theory of Reproductive Justice. She is an expert on human rights, feminist issues, hate groups, appropriate whiteness, and human rights. Her newest book, Reproductive Justice: An Introduction, co-written with Rickie Solinger, was published in March 2017.
She has appeared on CNN, BET, "Lead Story," "Good Morning America," "The Donahue Show," the National Geographic Channel, and "The Charlie Rose Show." She has appeared in the New York Times, Time Magazine, The Los Angeles Times, and the Washington Post, among others. She helped create the theory of "Reproductive Justice" in 1994, and led a rape crisis center in the 1970s. She co-authored Undivided Rights: Women of Color Organize for Reproductive Justice in 2004. Her latest book, Radical Reproductive Justice will be published by Feminist Press in October 2017, and she is presently writing her next book, Calling In the Calling Out Culture, for publication in 2018.
Ms. Ross was National Co-Director of the April 25, 2004 March for Women's Lives in Washington D.C., the largest protest march in U.S. history at that time with 1.15 million participants. As part of a 45-year history in social justice activism, she founded the National Center for Human Rights Education (NCHRE) in Atlanta, Georgia from 1996-2004. Before that, she was the Program Research Director at the Center for Democratic Renewal/National Anti-Klan Network where she led projects researching hate groups, and working against all forms of bigotry with universities, schools, and community groups. She launched the Women of Color Program for the National Organization for Women (NOW) in the 1980s, and was national program director of the National Black Women's Health Project. She was one of the first African American women to direct a rape crisis center in the 1970s, launching her career by pioneering work on violence against women.
She is now a Visiting Professor teaching courses on white supremacy, reproductive justice, and calling in practices at Hampshire College for the 2017-2018 academic year. She holds a B.A. from Agnes Scott College in Women's Studies.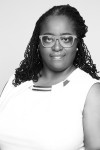 Nse Ufot's life and career have been dedicated to working on various civil, human, and workers rights issues; as the Executive Director of the New Georgia Project, she is proud to lead the organization to its goal of strengthening the state's democracy by registering and engaging roughly 1,000,000 eligible, but unregistered African Americans, Latinos, and Asian Americans. 
Other sessions: Protecting Democracy in 2017 and Beyond: Strategies and tactics to fight back against efforts making it harder to vote, Making Sure the Kids'll Be Alright: Organizing the Youngs Beyond Campus