The Past Year in Digital Testing: Where We've Come From and Where to Go in 2016
Session Type(s): Panel
Starts: Thursday, Jul. 14 2:00 PM (Eastern)
Ends: Thursday, Jul. 14 3:15 PM (Eastern)
In the past year, organizations across the progressive space have done amazing work measuring the digital tactics and tools that do and don't work for a variety of persuasion and mobilization campaigns. Come learn from some of the cutting edge techniques that agencies and vendors are building and using to optimize programs—and the outstanding questions that organizations should keep top of mind for planning programs in 2016.
Moderator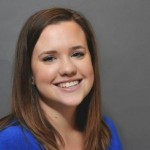 Amy Kelleher is an Associate Director at Bully Pulpit Interactive, where she manages digital marketing strategy, operations and creative direction for a range of political clients, including NextGen Climate and EMILY's List. Prior to joining the team at BPI, Amy was a Client Solutions Manager for Facebook based in Austin, Texas. She worked with clients across various verticals including travel, technology and professional services managing and optimizing their campaigns on the platform.
Panelists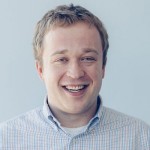 Brandt is a native Kentuckian and our jack of all trades. He cut his teeth as Digital Director on the head-turning Senate race in Kentucky during the 2010 election. He brings a unique skill set of design and writing that is hard to find. Before New Blue, Brandt was the Digital Director for Lois Frankel's 2012 election campaign and led the digital efforts for Jack Conway's 2010 head-turning Senate race. Brandt helped to raise well over $3 million online combined for the races. He also served as Deputy Campaign Manager for Adam Edelen's campaign in Kentucky as well as a number of other roles for races big and small in Kentucky. Since joining New Blue in 2012, Brandt has raised over $8.5 million for NBI clients for projects big and small and has helped develop technological platforms and cutting-edge strategies that give our clients the boost they need to succeed.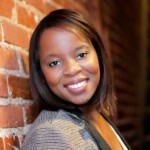 Tatenda is a client solutions manager for Facebook who works on the Democratic Independent Expenditure business and is based in Washington DC. She can be found running around DC (literally), or practicing/teaching yoga. She loves Scandal, onesies, and Malbec.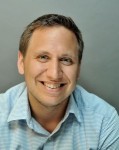 Daniel helps build and manage BPI's testing and analytics tools through his work on the BPI Labs team. Before joining BPI, Daniel was the Director of Data and Modeling at the Democratic Congressional Campaign Committee, where his team managed the data and analytics that optimized Democratic House campaigns across the country. Prior to his work at the DCCC, Daniel was the Reporting Director at Obama for America, where he helped the campaign's leadership evaluate organizing programs across the country, and worked on the construction and deployment of the campaign's engagement tools. Outside of his work at BPI, Daniel is an avid supporter of the Arsenal Gunners, and a Fast and Furious enthusiast. He's a proud Brooklyn native, and a Tufts University alum.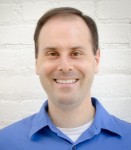 Aaron Strauss is the Executive Director at the Analyst Institute. He has been a leading proponent of using scientific experimentation and data analysis in politics for the past decade. Before joining AI, he ran his own consulting shop, with clients like Google, Catalist and the AFL-CIO. During the 2012 election cycle, Aaron was the Targeting & Data Director at the DCCC. Over the years, he has advised presidential campaigns on resource allocation, developed state-of-the-art voter file databases, innovated in the survey research space, and "brain-fathered" the Voting Information Project. In 2006, he created the TurfCutter program that allowed canvassers to use Google maps, a tool still used today. Aaron has a Ph.D from Princeton in political methodology and microtargeting, as well as an M.Eng in computer science from MIT.
Other sessions: Grassroots Power: How to Beat the Koch Brothers at Organizing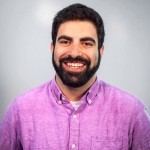 Ben Wessel is the Millennial Vote Director at NextGen Climate, based in San Francisco. In this role, Ben works to elect candidates who support strong clean energy and climate policies, with a focus on mobilizing the voters who care most the issue: young people. In May, Ben was named one of the "16 Young Americans Shaping the 2016 Election" by Rolling Stone magazine. Before joining NextGen Climate in 2014, Ben worked for Cory Booker's campaign for US Senate in New Jersey, as the Political Campaigns Manager for 350.org Action, and as the Youth Vote Director for President Obama's reelection campaign in New Hampshire. A native of the District of Columbia, when he's not working you can find him rooting for the Washington football team.
Other sessions: Pictures in Motion: A Showcase of Movies for the Movement, Climate Messages That Work: We Did the Polling so You Don't Have To