Grassroots Power: How to Beat the Koch Brothers at Organizing
Session Type(s): Panel
Starts: Saturday, Jul. 16 10:00 AM (Eastern)
Ends: Saturday, Jul. 16 11:15 AM (Eastern)
With organizers in 30 states and more than 900 staffers, the Koch Brothers are trying to beat progressives at their own game—grassroots organizing. We need to double down on effective field organizing. Join us for a look at the Koch field network and a discussion of best practices for how to mobilize voters to defeat the far right. We'll also talk tactics for mobilizing both the New American Majority and working families to turn out to vote.
Moderator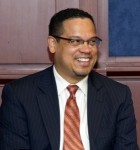 Currently serving as Minnesota's 30th Attorney General, Keith Ellison is the first African American and first Muslim American to be elected to statewide office in Minnesota. Before becoming AG, Ellison represented Minnesota's 5th District in Congress where he focused on consumer, worker, environmental, civil- and human-rights protections for Minnesotans. As Minnesota's AG, Ellison has championed affordable health care, a fair economy, and equal opportunity for all. Ellison has opposed a new rule revoking legal status for immigrants accessing public assistance, created a unit within the office of the Attorney General that focuses on investigating and prosecuting abuse of workers and wage theft, as well as filing lawsuits against opioid manufacturers. Following the killing of George Floyd, Governor Walz appointed AG Ellison to prosecute the case.
Other sessions: TPP: Trade "Trump-ing" the Election [Voter Pick], The Next Supreme Court: 2016 and the Fight for the Soul of Our Constitution, Making Progressive Issues Presidential: How Debt-free College Became Central to this Election, Ending the Endless War and Advancing a Progressive Global Vision
Panelists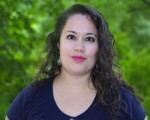 Adriana is Director of Movement Building for Wellstone. She has over 15 years' experience in community organizing, training, and providing technical support to groups on the ground working on electoral efforts and in the democracy field. Adriana has focused on providing technical assistance to the frontline groups engaged in fighting for judicial independence, those groups working to expand democracy and protect voting rights. She has also played a key role in designing and delivering key partnership-based training and technical assistance programs for leading civic engagement organizations and coalitions.
Adriana was born in Jalisco, Mexico and grew up on the South Side of Chicago. She began organizing while a student at the University of Wisconsin-Madison and has her J.D. from DePaul University College of Law. When she is not on the road, she loves to grill carne asada and spend quality time with her fashionable and photogenic dog Pikete.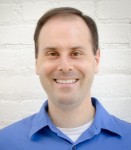 Aaron Strauss is the Executive Director at the Analyst Institute. He has been a leading proponent of using scientific experimentation and data analysis in politics for the past decade. Before joining AI, he ran his own consulting shop, with clients like Google, Catalist and the AFL-CIO. During the 2012 election cycle, Aaron was the Targeting & Data Director at the DCCC. Over the years, he has advised presidential campaigns on resource allocation, developed state-of-the-art voter file databases, innovated in the survey research space, and "brain-fathered" the Voting Information Project. In 2006, he created the TurfCutter program that allowed canvassers to use Google maps, a tool still used today. Aaron has a Ph.D from Princeton in political methodology and microtargeting, as well as an M.Eng in computer science from MIT.
Other sessions: The Past Year in Digital Testing: Where We've Come From and Where to Go in 2016