Pictures in Motion: A Showcase of Movies for the Movement
Starts: Friday, Jul. 15 10:00 AM (Eastern)
Ends: Friday, Jul. 15 11:15 AM (Eastern)
Film showcases present several films in one session by showing 10-15 minutes of each, then inviting a presenter from each film to participate in a moderated discussion. Lineup subject to change. This showcase includes "Compared to What? The Improbable Journey of Barney Frank" and "House Not Home."
"Compared to What? The Improbable Journey of Barney Frank" is a rollicking tale of one of America's longest serving and most outspoken liberal legislators.
"House Not Home" is a firsthand account of Terran, an African American gender fluid teenager navigating bullying, violence and rejection from their father and peers before finding their courage and voice to come out. Written by Skyler Edge and directed by Joshua Butler.
"Spotlight California" is a documentary web series exploring the California you won't see on postcards. In this episode, host comedienne Kiran Deol heads to Los Angeles to investigate the hidden costs of pollution. Spoiler alert: we pay for it! 3.3 million Californians have asthma, and nowhere is pollution more rampant than in low-income communities.
Panelists
In addition to her award winning documentary film work, Producer/Director Sheila Canavan is a consumer attorney and advocate.
Scenarios USA Cleveland educator, community organizer & filmmaker
Scenarios USA is a media making and education organization focusing on under resourced communities and voices. Through storytelling, writing, and curriculum development with a positive youth development focus, we advocate youth being fully engaged and supported in their growth.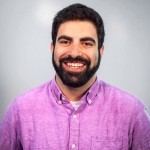 Ben Wessel is the Millennial Vote Director at NextGen Climate, based in San Francisco. In this role, Ben works to elect candidates who support strong clean energy and climate policies, with a focus on mobilizing the voters who care most the issue: young people. In May, Ben was named one of the "16 Young Americans Shaping the 2016 Election" by Rolling Stone magazine. Before joining NextGen Climate in 2014, Ben worked for Cory Booker's campaign for US Senate in New Jersey, as the Political Campaigns Manager for 350.org Action, and as the Youth Vote Director for President Obama's reelection campaign in New Hampshire. A native of the District of Columbia, when he's not working you can find him rooting for the Washington football team.
Other sessions: The Past Year in Digital Testing: Where We've Come From and Where to Go in 2016, Climate Messages That Work: We Did the Polling so You Don't Have To