Climate Justice Strategies: Exploring the Intersections of Climate Change
Session Type(s): Plenary
Starts: Friday, Jul. 15 11:30 AM (Eastern)
Ends: Friday, Jul. 15 12:45 PM (Eastern)
The topic of climate change often brings to mind images of melting glaciers and starving polar bears. For too long we've failed to connect the direct impact of environmental injustices, including climate change, on our lives, families, and communities. The effects of climate change are widespread: people die from exposure to toxins from coal fired power plants and are sickened from breathing toxic ask from mountain top removal. Drought and flooding impact the availability of nutritious food and increase the likelihood that those in flood-prone cities will lose their homes and livelihoods. And communities of color and low-income communities are usually hit the hardest.
Join us for a plenary session on the intersection of climate change and environmental justice and a look at what needs to happen to stem the effects of climate change for our most vulnerable communities. You'll hear from Tom Steyer, president of NextGen Climate; Jacqui Patterson, director of the NAACP's Environmental and Climate Justice Program; Green for All Executive Director Vien Truong; and Anthony Rogers-Wright, Policy and Organizing Director for Environmental Action.
Check out the highlights, as told by Netroots Nation attendees.
Panelists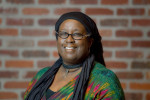 Jacqueline Patterson is the Senior Director of the NAACP Environmental and Climate Justice Program. Since 2007 Patterson has served as coordinator & co-founder of Women of Color United. Jacqui Patterson has worked as a researcher, program manager, coordinator, advocate and activist working on women's rights, violence against women, HIV&AIDS, racial justice, economic justice, and environmental and climate justice. Patterson served as a Senior Women's Rights Policy Analyst for ActionAid where she integrated a women's rights lens for the issues of food rights, macroeconomics, and climate change as well as the intersection of violence against women and HIV&AIDS. Previously, she served as Assistant Vice-President of HIV/AIDS Programs for IMA World Health providing management and technical assistance to medical facilities and programs in 23 countries in Africa and the Caribbean. Patterson served as the Outreach Project Associate for the Center on Budget and Policy Priorities, and Research Coordinator for Johns Hopkins University. She also served as a U.S. Peace Corps Volunteer in Jamaica, West Indies.
Patterson holds a master's degree in social work from the University of Maryland and a master's degree in public health from Johns Hopkins University. She currently serves on the Steering Committee for Interfaith Moral Action on Climate, Advisory Board for Center for Earth Ethics as well as on the Boards of Directors for the Institute of the Black World, The Hive: Gender and Climate Justice Fund, the American Society of Adaptation Professionals, Greenpeace, Bill Anderson Fund, People's Solar Energy Fund, and the National Black Workers Center Project.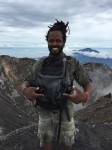 Selected as one of the Grist.org 50 People You'll Be Talking About in 2016, Anthony K. Rogers-Wright has over ten years of policy analysis, community organizing and outreach/advocacy experience. While serving as a policy analyst for various environmental consulting firms in California and Colorado, he specialized in land use, Clean Air Act and environmental justice compliance. He has used his organizing and outreach experience to advocate for a variety of social justice campaigns including environmental justice, affordable health care access, income inequality and civil rights for LGBT citizens. In 2012, Anthony led the effort to make Colorado Health Insurance Cooperative the first health insurance provider in the State's history to remove transgender health exclusions from all of their policies.
In 2016, he acted as a surrogate and policy advisor for the Sanders presidential campaign and testified on the need for increased action on climate justice to the DNC Platform Committee. He's written numerous articles discussing the axiomatic nexus between the climate crisis and social justice, and spoken of this issue at universities throughout the United States and in Europe.
Anthony earned his undergraduate degrees in Environmental Science and Policy and Jazz Composition as well as his Graduate Degree in Community Development, Environmental Science and Public Policy.  He is blessed to be the father of his energetic, entertaining and VERY loquacious three-year old son, Zahir Cielo (aka "Bean").
Other sessions: Campaign Strategy: How to Pick Your Target and Powermap Your Way to Victory
Michelle Romero is Deputy Director of Green For All, where she works to end environmental segregation in America by prioritizing communities of color in climate policy.
In March, Michelle coordinated a bus tour of Flint, MI with Van Jones, Mark Ruffalo, Tom Steyer, and Vien Truong, to expose the environmental racism that is the #FlintWaterCrisis and uplift community solutions to #FixFlint.
Michelle also coordinated national partners to co-create and publish a series of toolkits – the Clean Power for All Solutions Series – to give states needed policy guidance to ensure the Clean Power Plan's benefits reach frontline communities.
Immediately prior, Michelle worked in issues management and policy analysis for the University of California system, and spent five years at Greenlining Institute, a California-based nonprofit, where she did extensive work to shape the state's 2011 Citizen Redistricting Process and expand opportunities for people of color in the electoral process.
Other sessions: Telling Winning Stories When the Opponents are Really Loud: The Fight for Clean Energy and the Clean Power Plan, November 9, 2016: How to Translate Millennial GOTV to Millennial Power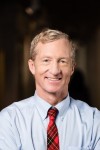 Tom Steyer was one of the most successful investors and businessmen in the country. Today, he works full-time to guarantee every family shares the benefits of economic opportunity, education, and a healthy climate. He took on oil companies, corporate interests, and the tobacco industry by co-chairing three successful ballot measures—protecting California's energy laws, closing a corporate tax loophole to secure greater funding for California public schools, and taxing tobacco to pay for healthcare. Tom is now the President of NextGen America and founder of the Need to Impeach campaign.
Other sessions: Keep It in the Ground: Getting the Federal Government Out of the Fossil Fuel Business