Campaign Strategy: How to Pick Your Target and Powermap Your Way to Victory
Session Type(s): Training
Training Tag(s): Grassroots Organizing/Campaigns
Starts: Saturday, Jul. 16 2:30 PM (Eastern)
Ends: Saturday, Jul. 16 3:45 PM (Eastern)
That the way to win at football is to put more points on the board than your opponent does. However, the hallmark of a great coach is the ability to figure out how to do that. Do you focus on defense and deny your opponent points? Do you focus on offense and running up the score? The answers to these questions transform a run-of-the-mill coach—or organizer!—into a great one. In this training, we'll teach you not only what questions to ask, but also how to answer them to create a winning campaign strategy. Using your own campaign examples, we'll teach you how to pick your target and powermap your way to victory.
This is an introductory training on grassroots organizing/campaigns. This training is best suited for organizers or campaigners who have some experience either volunteering on campaign or creating campaigns themselves.
Trainers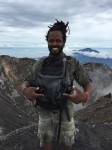 Selected as one of the Grist.org 50 People You'll Be Talking About in 2016, Anthony K. Rogers-Wright has over ten years of policy analysis, community organizing and outreach/advocacy experience. While serving as a policy analyst for various environmental consulting firms in California and Colorado, he specialized in land use, Clean Air Act and environmental justice compliance. He has used his organizing and outreach experience to advocate for a variety of social justice campaigns including environmental justice, affordable health care access, income inequality and civil rights for LGBT citizens. In 2012, Anthony led the effort to make Colorado Health Insurance Cooperative the first health insurance provider in the State's history to remove transgender health exclusions from all of their policies.
In 2016, he acted as a surrogate and policy advisor for the Sanders presidential campaign and testified on the need for increased action on climate justice to the DNC Platform Committee. He's written numerous articles discussing the axiomatic nexus between the climate crisis and social justice, and spoken of this issue at universities throughout the United States and in Europe.
Anthony earned his undergraduate degrees in Environmental Science and Policy and Jazz Composition as well as his Graduate Degree in Community Development, Environmental Science and Public Policy.  He is blessed to be the father of his energetic, entertaining and VERY loquacious three-year old son, Zahir Cielo (aka "Bean").
Other sessions: Climate Justice Strategies: Exploring the Intersections of Climate Change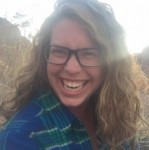 Lucy Sedgwick is the Training Director for the Progressive Change Campaign Committee where she coordinates trainings for hundreds of candidates running at the local, state, and federal level. Prior to this, Lucy served as the Associate Director of the Training Center of The Public Interest Network, where she oversaw internal trainings for their 500+ staff. Previously, Lucy worked as an Assistant Organizing Director for Green Corps, the Field School for Environmental Organizing. In this position, Lucy helped to run their classroom training, directly managed several teams of organizers, and developed and led field campaigns on behalf of partner organizations, including Green Corps' successful partnership with New Yorkers Against Fracking to convince Governor Cuomo to ban fracking in New York State. Lucy received a bachelor's degree from Brown University and resides in Denver, Colorado with her wife Charley and lab mix Perseus.