November 9, 2016: How to Translate Millennial GOTV to Millennial Power
Session Type(s): Panel
Starts: Saturday, Jul. 16 4:00 PM (Eastern)
Ends: Saturday, Jul. 16 5:15 PM (Eastern)
Young people continue to be a lightning rod in politics. Some believe they're the future of the left, while others point to their unreliability in electoral politics as a reason to not invest in their long-term political power. This election cycle has seen its fair share of generational strife, complicating effective engagement strategies. Four young leaders of different organizations and movements will shed some light, offering insight on how we can ensure demographics are destiny for the progressive movement. They'll challenge the audience and larger movement to integrate the next generation into their work as powerful actors while supporting Millennial-led organizations and movements to translate mobilization to sustained power. What can we do leading up to and post November to entrench Millennials as a political force?
Moderator
Michelle Romero is Deputy Director of Green For All, where she works to end environmental segregation in America by prioritizing communities of color in climate policy.
In March, Michelle coordinated a bus tour of Flint, MI with Van Jones, Mark Ruffalo, Tom Steyer, and Vien Truong, to expose the environmental racism that is the #FlintWaterCrisis and uplift community solutions to #FixFlint.
Michelle also coordinated national partners to co-create and publish a series of toolkits – the Clean Power for All Solutions Series – to give states needed policy guidance to ensure the Clean Power Plan's benefits reach frontline communities.
Immediately prior, Michelle worked in issues management and policy analysis for the University of California system, and spent five years at Greenlining Institute, a California-based nonprofit, where she did extensive work to shape the state's 2011 Citizen Redistricting Process and expand opportunities for people of color in the electoral process.
Other sessions: Telling Winning Stories When the Opponents are Really Loud: The Fight for Clean Energy and the Clean Power Plan, Climate Justice Strategies: Exploring the Intersections of Climate Change
Panelists
Greisa Martinez is Advocacy Director at the United We Dream Network. Originally from Hidalgo, Mexico, Greisa immigrated to the U.S. with her family at an early age and grew up in Dallas, TX as an undocumented immigrant.
Greisa has organized immigrant youth and workers for the passage of pro-immigrant policies at the local and national level for the past 9 years.
She co-founded the Council for Minority Student Affairs at Texas A&M University, the first undocumented youth-led group in the University's 100 year history. She founded the Texas Dream Alliance and was a fellow with the League of Young Voters.
Other sessions: #WomenVote #BreakingThrough: Building Power for Systemic Change to Lift Our Nation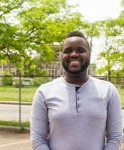 Born and raised in Detroit, MI, Denzel is a Michigan State University alumnus. At MSU, Denzel was involved in student government where he served as a college representative and a vice president of the student body. He also worked on numerous initiatives in the LGBTQ community including serving as the Program Coordinator for the MSU LGBT Resource Center.
Denzel has had many positions on various successful campaigns such as field director, finance director, and as a campaign manager.
Denzel is currently the Social Justice Organizer with Engage Michigan, where he assists many community groups in Detroit with media and communications. He also serves as the Policy Chair for the Detroit chapter of Black Youth Project (BYP) 100. BYP100 is an organization fighting for the liberation of all black people through a queer and feminist lens.
In Denzel's spare time, he volunteers with the Beygency (an advocacy group for Beyoncé).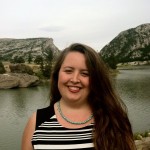 Becca is the US Campus Organizer for 350.org. For the past 4 years she has been an integral leader in the Fossil Fuel divestment movement – first as a student organizer at Brown, and then at 350 for the past 2.5 years. She recently returned to her hometown of Lancaster PA, where she first began organizing around the war in Iraq as a High School student. Over the past 10 years she has been involved in organizing for economic, ecological, and racial justice. In the divestment movement she has developed multiple mentorship programs, designed dozens of trainings, and supported numerous campaigns to victory. She's excited about the long-term potential of small cities to bridge between rural and urban organizing, and deeply believes in the importance of investing in youth as organizers.