Keep It in the Ground: Getting the Federal Government Out of the Fossil Fuel Business
Session Type(s): Panel
Starts: Friday, Jul. 15 10:00 AM (Eastern)
Ends: Friday, Jul. 15 11:15 AM (Eastern)
Over the last several years, we've seen grassroots organizing turn the tide and deliver progressive victories on several key climate battles, including the Keystone pipeline and Arctic drilling. Now, the Keep It in the Ground movement is building on those victories and turning to an even-more ambitious goal: ending all new leases for coal, oil, gas and tar sands extraction on our citizen-owned federal public lands. Sen. Jeff Merkley, the lead author of the Keep It in the Ground Act, will join others in the climate movement to discuss the successes of the past few years and how the progressive community can work with grassroots organizers, Congress and the Administration to take even bolder steps to save our planet.
Panelists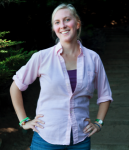 May Boeve is the Executive Director of 350.org, an international climate change campaign. 350.org's creative communications, organizing, and mass mobilizations strive to generate the sense of urgency required to tackle the climate crisis. Previously, May co-founded and helped lead the Step It Up 2007 campaign, and prior to that was active in the campus climate movement while a student at Middlebury College. May is the co-author of Fight Global Warming Now. She lives in Brooklyn.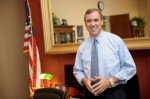 U.S. Senator Jeff Merkley is the son of a millwright and the first in his family to attend college. Born in the timber town of Myrtle Creek, Oregon, Merkley has spent his career fighting to increase opportunities for working families. For more information about Senator Jeff Merkley and the work he's doing for Oregon, please visit his website at www.merkley.senate.gov
Other sessions: The Next Supreme Court: 2016 and the Fight for the Soul of Our Constitution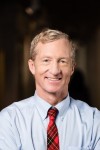 Tom Steyer was one of the most successful investors and businessmen in the country. Today, he works full-time to guarantee every family shares the benefits of economic opportunity, education, and a healthy climate. He took on oil companies, corporate interests, and the tobacco industry by co-chairing three successful ballot measures—protecting California's energy laws, closing a corporate tax loophole to secure greater funding for California public schools, and taxing tobacco to pay for healthcare. Tom is now the President of NextGen America and founder of the Need to Impeach campaign.
Other sessions: Climate Justice Strategies: Exploring the Intersections of Climate Change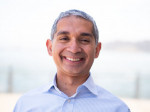 Murshed Zaheed—a senior advisor for Take Back the Court—is one of the top hybrid legislative, policy, and digital strategists in American politics. He has worked and consulted for top nonprofit organizations, corporations, and national campaigns creating winning multi-channel grassroots advocacy campaigns and communications programs.
Prior to founding Pacifica Strategies, Murshed served as the Political Director of CREDO Mobile, a social change-oriented corporation renowned for being a progressive powerhouse of activism and philanthropy. Murshed's years of experience as a senior leadership aide in Congress include his position as Director of New Media for then-Senate Majority Leader Harry Reid. He was also a member of Gov. Howard Dean's groundbreaking digital team during his 2003–2004 presidential campaign.
Murshed has a B.A. in political science from UCLA and a J.D. from Boston University School of Law. He is a member of the bars in Washington D.C. and in Massachusetts.