Keep It in the Ground: Getting the Federal Government Out of the Fossil Fuel Business
Session Type(s): Panel
Starts: Friday, Jul. 15 9:00 AM
Ends: Friday, Jul. 15 10:15 AM
Room: 224
Over the last several years, we've seen grassroots organizing turn the tide and deliver progressive victories on several key climate battles, including the Keystone pipeline and Arctic drilling. Now, the Keep It in the Ground movement is building on those victories and turning to an even-more ambitious goal: ending all new leases for coal, oil, gas and tar sands extraction on our citizen-owned federal public lands. Sen. Jeff Merkley, the lead author of the Keep It in the Ground Act, will join others in the climate movement to discuss the successes of the past few years and how the progressive community can work with grassroots organizers, Congress and the Administration to take even bolder steps to save our planet.
Panelists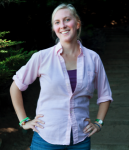 May Boeve is the Executive Director of 350.org, an international climate change campaign. 350.org's creative communications, organizing, and mass mobilizations strive to generate the sense of urgency required to tackle the climate crisis. Previously, May co-founded and helped lead the Step It Up 2007 campaign, and prior to that was active in the campus climate movement while a student at Middlebury College. May is the co-author of Fight Global Warming Now. She lives in Brooklyn.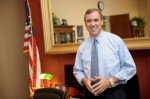 U.S. Senator Jeff Merkley is the son of a millwright and the first in his family to attend college. Born in the timber town of Myrtle Creek, Oregon, Merkley has spent his career fighting to increase opportunities for working families. For more information about Senator Jeff Merkley and the work he's doing for Oregon, please visit his website at www.merkley.senate.gov
Other sessions: The Next Supreme Court: 2016 and the Fight for the Soul of Our Constitution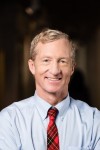 Tom Steyer is a business leader and philanthropist who believes we have a moral responsibility to give back and help ensure that every family shares the benefits of economic opportunity, education, and a healthy climate.
In 2010, Tom and his wife, Kat Taylor, pledged to contribute most of their wealth to charitable causes during their lifetimes. That same year, Tom worked to defeat Proposition 23, an attempt by the oil industry to roll back California's historic plan to reduce pollution and address climate change.
In 2012, Tom led a campaign to invest hundreds of millions of dollars in California schools annually by closing a corporate tax loophole. To date, Proposition 39 has put nearly a billion dollars into California schools and clean energy projects, saving millions of dollars in annual energy costs.
Tom founded a successful California business, which he left to work full-time on non-profit and advocacy efforts. He now serves as President of NextGen America, an organization he founded in 2013 to prevent climate disaster and promote prosperity for all Americans. Tom also serves as co-chair of Save Lives California, the coalition to prevent teen smoking and fund cancer research.
Tom's dedication to public service is greatly inspired by his wife, Kat, the co-CEO of Beneficial State Bank in Oakland. They founded this nonprofit community bank in 2007 to provide loans to people and small businesses shut out by the traditional banking system. Unlike most banks, by statute Beneficial State Bank invests any profits back into the community.
Tom and Kat live in San Francisco and have four children.
Other sessions: Climate Justice Strategies: Exploring the Intersections of Climate Change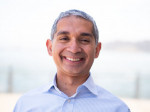 Murshed empowers CREDO customers and CREDO Action members to fight for progressive change in Washington, D.C., and in state capitols across the country. His more than 10 years of political experience includes his position as Director of New Media for then Senate Majority Leader Harry Reid. He has worked in a number of national campaigns and nonprofit organizations, engaging in grassroots advocacy and organizing activism. He was a member of Gov. Howard Dean's groundbreaking online fundraising team during Dean's 2003–2004 presidential campaign. Murshed is a graduate of UCLA and blue & gold Bruin fan, as well as a graduate of the Boston University School of Law.