Unions as the Answer to the Defining Issue of our Time (sponsored panel)
Session Type(s): Panel
Starts: Friday, Jul. 17 12:00 PM (Eastern)
Ends: Friday, Jul. 17 1:15 PM (Eastern)
It's no accident that corporate-backed politicians have been on the attack against unions. They know what we have known for a long time: joining a union is one of the best ways to un-rig the system and level the playing field for all workers. After decades of these attacks, wages are dropping, inequality is rising – and women, communities of color, and the millennial generation still face especially steep hurdles in today's economy. The system is rigged. This panel will explore what the labor movement is doing to reverse these trends and what challenges lie ahead. There's no doubt that strong unions are a key part of the solution to income inequality, the only question is how workers will organize a winning movement in the face of corporate-funded attacks.
This panel is sponsored by the American Federation of State, County, and Municipal Employees
Moderator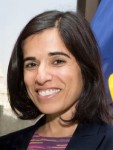 Seema Nanda joined the U.S. Department of Labor as the Deputy Chief of Staff to the Secretary in October 2013. At the Department of Labor, she works on a myriad of issues, including employee engagement, wage and hour, fair pay, workforce development, immigration. She previously headed the Office of Special Counsel for Immigration-Related Unfair Employment Practices (OSC) in the Civil Rights Division of the U.S. Department of Justice. Prior to joining OSC, Ms. Nanda served at the National Labor Relations Board's Division of Advice. Ms. Nanda graduated from Boston College Law School, and earned her bachelor's degree from Brown University.
Panelists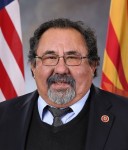 Raúl M. Grijalva has represented southern Arizona in the United States House of Representatives since 2003. In his time in Congress, he has risen to become the Ranking Member of the Natural Resources Committee, Co-Chair of the Congressional Progressive Caucus, a senior member of the Education and Workforce Committee and a longstanding member of the Congressional Hispanic Caucus. Grijalva is a vital voice on many of the most pressing issues of our time, including income inequality, immigration reform, the college affordability and social security expansion.
A lifelong public servant to his home community of Tucson, he spent 12 years on the Tucson Unified School District and 15 years on the Pima County Board of Supervisors before coming to Congress.
Other sessions: TWiB! Prime Live From NetRoots Nation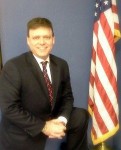 Frank Piccioli is President of AFSCME Local 2960 with the City of Phoenix and Arizona EMS Workers United. He comes from a long intergenerational line of dedicated union members and first responders. He believes that a rebirth and revitalization of the labor movement is vital to the middle class and working families. Mr. Piccioli is also currently serving as chairperson for the Coalition of Phoenix City Unions and executive board member of the Arizona AFL-CIO.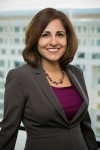 Neera Tanden is the President of the Center for American Progress and Counselor to the Center for American Progress Action Fund. Tanden has served in both the Obama and Clinton administrations, as well as presidential campaigns and think tanks. Most recently, Tanden served as the Chief Operating Officer for the Center, where she oversaw strategic planning, operations, and fundraising.
Other sessions: Who's Got the Power? Moving a Women's Economic Empowerment Agenda Forward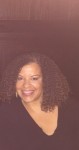 Naomi Walker serves as an Assistant to the President at the American Federation of State, County and Municipal Employees (AFSCME), which is the nation's largest and fastest growing public services employees union with more than 1.6 million working and retired members. In her role on the executive team, she is responsible for coordinating AFSCME's strategic partnerships in order to build power for working families.
Prior to joining AFSCME, she served as the Director of State Government Relations and Deputy Director of the Government Affairs Department for the AFL-CIO, where she coordinated state issue campaigns on a variety of issues, including fighting back anti-worker legislative attacks, exposing profitable corporations like Wal-Mart that shift their health care costs onto state taxpayers; stopping the export of American jobs; and fighting for affordable health care for working families.
Walker received her Bachelor's Degree in Public Policy Studies from Duke University.
Other sessions: Mass Employment, Not Mass Incarceration