Candidate Happy Hour Presented by ActBlue and Democracy for America
Session Type(s): Special Event
Starts: Friday, Jul. 17 8:45 PM (Eastern)
Ends: Friday, Jul. 17 9:30 PM (Eastern)
Democracy for America and ActBlue are proud to present the annual Netroots Nation Candidate Happy Hour featuring:
Congresswoman Donna Edwards, U.S. Senate candidate from Maryland
Former Nevada Assemblywoman Lucy Flores, Candidate for Congress NV-04
Arizona State Senator Katie Hobbs
Maryland State Senator Jamie Raskin, Candidate for Congress MD-08
Helen Gym, Candidate for Philadelphia City Council, At-Large
Don't miss out on your chance to enjoy free drinks sponsored by ActBlue and meet these progressive rock stars! You can also RSVP on the facebook event (RSVP not required).
Panelists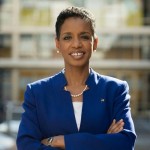 Donna Edwards is the first ever elected African American congresswoman from the state of Maryland, representing Maryland's 4th Congressional District, including Prince George's and Anne Arundel Counties.
Donna's been a progressive champion for women's reproductive rights, investments in historically black colleges and science and technology education, and standing up to anyone willing to consider cuts to Social Security and Medicare.
Now, Donna is ready for her next fight — to become Maryland's next Senator and the second African-American woman ever elected to serve in the United States Senate.
Other sessions: TWiB! Prime Live From NetRoots Nation with Rep. Donna Edwards, The Untapped Power of Unmarried America, Ending Inequality for All: How Progressives Can Win, from Presidential Politics to the Fast Food Fight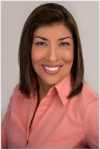 Lucy Flores is a former Assemblywoman and current candidate for Congress in Nevada's 4th District. The daughter of immigrants, Lucy grew up in North Las Vegas. When Lucy was 9, her mother left, leaving Lucy to care for her siblings. Lucy fell in with the wrong crowd and slipped through the cracks, eventually ending up on juvenile parole and dropping out of school. But, through hard work and the investment of people who believed in her, she got her GED, enrolled in community college and earned her B.A. from USC. From there, she worked her way through Law School and ran for office to represent her community. Lucy doesn't have the background of a typical politician, but she has experienced firsthand the difference an investment in people can make. Ensuring that every Nevadan has the opportunity to succeed is what inspired to run for Congress.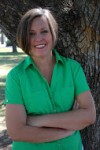 Katie was elected to the AZ House of Representatives in 2010 and the Senate in 2012, where she is currently the minority leader. She has been the executive director of Emerge Arizona since 2013 and is also adjunct faculty in social work at Arizona State University and in the Maricopa Community College District. As a social worker in Phoenix since graduating with her BSW from Northern Arizona University in 1992, Katie has worked in the areas of homelessness, behavioral health, and sexual and domestic violence. She also has her MSW from Arizona State University. Katie's passion for social justice and the poor and vulnerable in our community led her to seek public office, and in the legislature, she continues to be a voice for them.
Other sessions: Who Leads Us? Tackling Structural Barriers to a Reflective Democracy