The Second Shift in 2015: Why #TooBusyToFail Burnout Culture is Hurting Us All
Session Type(s): Panel
Starts: Friday, Jul. 17 7:30 PM (Eastern)
Ends: Friday, Jul. 17 8:45 PM (Eastern)
Despite the growth of women in leadership since Arlie Hochschild coined the term in 1989, the second shift is alive and well in 2015. Full-time working women still shoulder twice the burden of housework and childcare duties as their full-time working male counterparts, and households headed by single mothers have grown exponentially over the past 50 years (and are often left out of these conversations altogether).
Why is it STILL so hard to juggle the demands of work with the rest of our lives?
How can we – organizations, government institutions, and individuals – change this #TooBusyToFail status quo? How do antiquated ideas about what "good" families look like hold us all back? How can men and women alike help women reach their full potential? How does our traditional understanding of what it means to be a good worker – and/or a good parent – need to shift to make it work?
Bring your whole self to this panel for a dynamic discussion of pragmatic solutions we can apply to our lives as individuals, organizations, and activists.
Moderator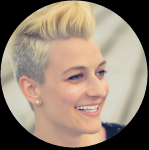 Emilie Aries is the founder and CEO of Bossed Up, a personal and professional training organization that helps women craft sustainable careers. Emilie's helped hundreds of women across the country navigate career transition and prevent burnout, and was recently awarded a Young Women of Achievement Entrepreneurship award by the Women's Information Network.
This past fall, Emilie delivered a TED talk on the "Power of No" about drawing healthy boundaries and investing in sustainable long-term achievement.
Previously, Aries served in politics as a digital strategist and grassroots organizer, with an array of online and offline campaign experience. She earned her B.A. in political science from Brown University and completed a Fellowship on Organizing at the Harvard Kennedy School of Government.
Other sessions: Beating Back Burnout Culture in the Progressive Movement
Panelists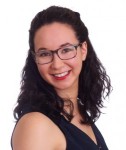 Alicia Jay is a Co-Founder and the Managing Director of Make It Work, a three-year campaign uniting a community of people who believe that hardworking families shouldn't have to choose between being there for family and earning a living. Through championing new policy solutions, sparking pop culture moments, and building the power of those most impacted, Make It Work is changing the conversation about work and family in this country.
Alicia is also the founder of Rabble Up, a coaching and training program for emerging social change leaders, helping early- and mid-career activists to harness their passion for change towards creating a sustainable and abundant career. Most recently, Alicia served as a member of a small grantmaking team at the Atlantic Philanthropies, funding civic engagement, leadership development, and research and policy efforts in the United States. Alicia is a proud Advisory Board member of the Third Wave Fund.
Other sessions: How a Gender Lens Can Help You Win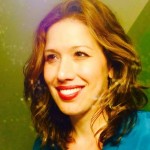 Nicole Rodgers is a senior-level strategist with expertise in communications, branding, and research in the public interest. Rodgers is the founder of Role Reboot, a contemporary online magazine culture, gender roles and family. In late summer 2015, she will launch Family Story (FamilyStoryProject.org) a national communications hub dedicated to sparking a new conversation about families today that meets people where they are, embraces the dignity and value of a wider range of family structures, and asks how the well-being of individuals within each can be improved.
Rodgers is former Vice President at Fenton, and was previously a PhD candidate at the Annenberg School for Communication at the University of Pennsylvania.
Other sessions: The Untapped Power of Unmarried America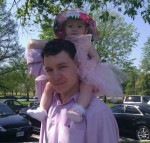 I help emerging and established leaders build trust and power through values-based storytelling and creative campaigns. Since joining the Obama campaign as a field intern in 2007, I've led teams and developed strategy at Organizing for America, the New Organizing Institute and the American Federation of Teachers. In 2018 I launched Firekit Campaigns to work directly with leaders who want to break through the crowded landscape and build power to improve people's lives.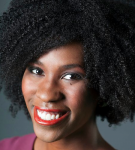 Bridget Todd (she/her) got her start teaching courses on writing and social change at Howard University.
Since then, she's trained human rights activists in Australia, done strategy for organizations like Planned Parenthood, the Women's March, and MSNBC, and ran a training program for political operatives the Washington Post called "the Hogwarts of the Democratic Party."
Formerly, Bridget explored feminist activism on the podcast Stuff Mom Never Told You and produced a global salon with AFROPUNK, a music and culture festival, to where she hosted folks like Angela Davis, Ava Duvernay, and #MeToo creator Tarana Burke.
She founded Unbossed Creative, a media company that makes podcasts and other digital content to push the needle on social change. Her critically acclaimed podcast, There are No Girls on the Internet, debuted on iHeartRadio on July 7th.