Campus Sexual Assault: Fighting Violence is a Feminist Issue
Session Type(s): Panel
Starts: Saturday, Jul. 18 6:00 PM (Eastern)
Ends: Saturday, Jul. 18 7:15 PM (Eastern)
One in 4 college aged women will experience sexual assault on campus. The majority of these assaults are not reported, and when they are the process rarely results in anything resembling justice. Victims/survivors are fighting back and a movement is happening now that can and will end this epidemic. This panel will feature change makers working across media and film, to education and culture, to policy and advocacy fighting for folks to live free from sexual violence and embrace healthy, positive sexuality.
Moderator
Panelists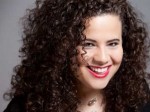 Jaclyn Friedman's work has redefined the concept of "healthy sexuality" and popularized the "yes means yes" standard of sexual consent that is quickly becoming law on many US campuses. Her first book, Yes Means Yes: Visions of Female Sexual Power and a World Without Rape was named one of Publishers' Weekly's Top 100 Books of 2009. Her second book, What You Really Really Want: The Smart Girl's Shame-Free Guide to Sex & Safety, was a finalist for ForeWord's Book of the Year Award in Women's Issues.
Friedman hosts The Yes Means Yes Show, a podcast about the personal and political of sex. She is a founder and the former Executive Director of Women, Action & the Media, where she led the successful #FBrape campaign to apply Facebook's hate-speech ban to content that promotes gender-based violence, and was the architect of WAM!'s Twitter Harassment Reporting demonstration project.
Other sessions: Daring to Internet While Female 2.0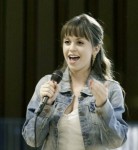 Zoe is the Deputy Director at Know Your IX, a survivor-run, student driven organization working to end gender-based violence on college campuses. As an undergraduate at Columbia University, she founded the activist group No Red Tape and was the lead complainant in a prominent Title IX complaint against her school. She has also led legislative advocacy efforts on city, state, and federal levels to strengthen campus policies and reduce reliance on the criminal justice system.
Zoe grew up in a queer family in the Bay Area, and now lives and works in Harlem. As a queer woman and a survivor of sexual violence survivor herself, she is committed to centering the voices of survivors and people of marginalized identities in anti-violence work, and building community-based solutions to sexual violence that do not rely on inherently violent institutions like prisons. She also works on abortion access, juvenile justice, and prison resistance.
Other sessions: Hashtag Activism: How the Rising American Electorate is Moving Beyond Broadcast Campaigns