Student Debt Crisis: How We Can Help Stop the Next Economic Bubble from Bursting
Session Type(s): Panel
Starts: Thursday, Jul. 16 12:00 PM (Eastern)
Ends: Thursday, Jul. 16 1:15 PM (Eastern)
Rising tuition costs and mounting debt have put higher education beyond the reach of all but the wealthiest of students. This challenge threatens to lock generations out of living wage jobs and widen the wealth gap in America. President Obama's bold plan to offer two years of free community college is a step in the right direction, but it's not enough to reverse the disturbing trends in higher education. Even if we made higher education free tomorrow, we would still need policy solutions to help alleviate the existing $1.2 trillion in student debt. This panel will explore big ideas to reform higher education and discuss what you can do to ensure that this cornerstone of our society remains accessible.
Moderator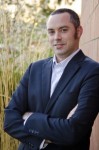 Robert Cruickshank is the Senior Campaign Manager at Democracy for America, the member-driven PAC founded by Gov. Howard Dean that has successfully elected more than 800 progressive candidates to public office since 2004. Prior to joining DFA, he served as a Senior Advisor to Seattle Mayor Mike McGinn, and worked as Public Policy Director for California's Courage Campaign. Originally from California, he now lives with his wife and young son in Seattle.
Other sessions: A New 50 State Strategy: Reversing the Democratic Collapse in the States
Panelists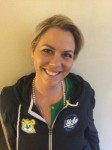 Since 2009, Natalia has been an advocate and leader for the national student debt crisis. She co-founded Student Debt Crisis in 2012. Her work has given Natalia the opportunity to connect personally with student loan borrowers and focus on driving policy solutions through online campaigning. The goal is to turn student debt and affordable education into a winning electoral issue.
In 2011, she started Occupy Colleges as a response to the economic injustices students were dealing with from high tuition increases to lack of financial aid. During her tenure at Occupy Colleges, Natalia organized one of the largest college protest since the 1970's.
Ask Natalia about how to tackle your student debt!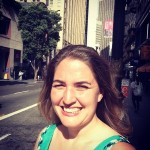 Melissa is the founder of Project Springboard a new space to organize defaulted student loan borrowers and parents of future college students to fight for loan forgiveness and free college.
In her career, she led campaigns to work for economic, racial, and gender justice. She elected progressives to office up and down the ticket. She also has strong feelings about tech companies actively empowering hatred in order to make profits.
Reach out to her to talk about student loans or to collaborate on action planning.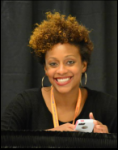 Angela Peoples is a strategist, trainer, and social justice economists focused on building movements for gender justice and Black liberation. Born and raised in Ypsilanti, MI, Angela started organizing in 2006 as a student activists with the USSA. She is CoFounder of the South — a brand where unapologetic Black culture defines political power. She is also Principal Strategist of MsPeoples and has worked on campaigns like No Justice, No Pride, #ForUsNotAmazon, and with organizations like The Groundwork Collaborative, and All Above All.
The subject of the "Don't forget: White Women Voted for Trump" viral photo, Angela believes direct action as a platform for art and creative expression to engage uncomfortable truths and challenge systematic oppression.
Other sessions: Hashtag Activism: How the Rising American Electorate is Moving Beyond Broadcast Campaigns