Women on the Run
Session Type(s): Panel
Starts: Saturday, Jul. 18 10:15 AM (Eastern)
Ends: Saturday, Jul. 18 10:15 AM (Eastern)
Join us for best practices and cautionary tales from women running for office. What unique skills and leadership challenges present for women candidates? Hear from women on the front lines.
Moderator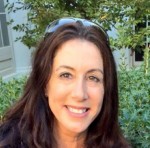 Attorney, author, and advocate Christine Pelosi has a lifetime of grassroots organizing and public policy experience. A volunteer in politics since the stroller, Christine conducts leadership boot camps based on her books Campaign Boot Camp: Basic Training for Future Leaders and Campaign Boot Camp 2.0.
A partner at IMPACTfirm.org, Christine holds a JD from UC Hastings and a BSFS from Georgetown. She has served as prosecutor in San Francisco, special counsel in the Clinton-Gore administration, and chief of staff on Capitol Hill. Currently serving as California Democratic Party Women's Caucus Chair, she is a former executive director of the state party, led its Platform Committee for thirteen years, and has been elected 6 times to the Democratic National Committee, where she cofounded the DNC Veterans and Military Families Council. An avid baseball fan, Christine serves on the San Francisco Giants Community Fund board of directors. She is married to Emmy-nominated filmmaker Peter Kaufman; their daughter Isabella was born in 2009, and has traveled with mom to over 30 states and 3 foreign countries as Christine organizes for Democrats and democracy.
Other sessions: #FutureForum: a conversation on millennials and Congress with Reps. Swalwell and Gallego
Panelists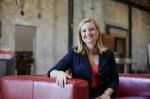 Kate Gallego serves on the Phoenix City Council, representing a district that includes the airport and part of Downtown Phoenix. She is the only millennial on the Council and the first woman to represent her district. She led Phoenix's effort to develop an Equal Pay program, and she is currently chairing Phoenix's Transportation Ballot Initiative Campaign.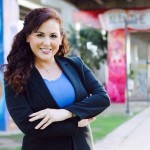 Assemblywoman Lorena Gonzalez represents California's 80th Assembly District covering Southern San Diego County. In 2014, she authored historic legislation allowing 6.5 million Californians to earn paid sick leave, making California the first state to guarantee earned sick days for every private sector worker.
Assemblywoman Gonzalez also passed legislation prohibiting HOAs from fining homeowners for replacing grass lawns with drought resistant landscaping, strengthening consumer protection for insurance products, creating the nation's first workplace bullying training requirement, and helping San Diego special elections cost less and engage more voters.
The daughter of an immigrant farmworker and a nurse, she previously served as the first woman and first person of color to be elected CEO and Secretary-Treasurer for the San Diego and Imperial Counties Labor Council.
Nonetheless, Lorena's most cherished title is mother. Her daughter, Tierra, studies Journalism at New York University and her son, Antonio, attends middle school in San Diego.
Other sessions: A New 50 State Strategy: Reversing the Democratic Collapse in the States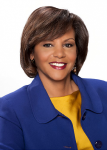 As a former State Representative, Kelly brings extensive legislative experience to the 2nd District. She successfully sponsored bills to protect consumers from fraud, support economic development and increase the minimum wage. She also led the fight for landmark legislation to protect victims of domestic violence and improve public safety. Most recently, Kelly was Chief Administrative Officer of Cook County, where she was responsible for managing the day-to-day operations and implementing policy for the second largest county in the United States. Kelly also served as chief of staff in the Illinois State Treasurer's Office.
Kelly attended Bradley University in Peoria, where she earned her B.A. in psychology and a M.A. in counseling. She later received a Ph.D. in political science from Northern Illinois University.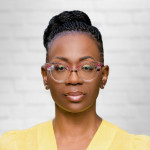 The Honorable Nina Turner is a "hell-raising humanitarian" and a tireless advocate for progressive values and social justice. She made history in 2005 and 2008 as the first woman and African American woman, respectively, to represent those districts. She promoted progressive policies through her work with the Ohio Democratic Party, Bernie Sanders' 2016 and 2020 presidential campaigns, and during her time at Our Revolution. Turner is a former assistant professor of history at Cuyahoga Community College and host of the "Hello Somebody" podcast. Turner is currently a senior fellow at the New School Institute on Race, Power and Political Economy.
Other sessions: A New 50 State Strategy: Reversing the Democratic Collapse in the States