#BlackWomenLead: Harnessing Black Women's Political Power and Leadership Potential w/ Sen. Nina Turner
Starts: Friday, Jul. 18 4:30 PM (Eastern)
Ends: Friday, Jul. 18 5:30 PM (Eastern)
Black women represent a significant economic and voting base within the American populace, yet they are seriously underrepresented in American politics and even in the pipeline towards elected office. This interactive workshop will explore the barriers and opportunities that exist to build an effective strategy to support and expand Black women's leadership at all levels.
Moderator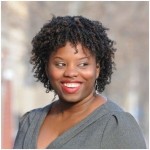 L. Joy Williams is a political strategist and founder of LJW Community Strategies. She serves as a strategic adviser to elected leaders and organizations across the country and has been featured as a commentator on BET, Pacifica Radio in New York and Los Angeles, MSNBC, Current TV and NY1's Inside City Hall. She is a host and producer at #TWiBNation
L. Joy is founding Chairman of Higher Heights for America, President of the Brooklyn NAACP, a National Board Member of PAC+
Other sessions: Ask a Sista: Black Women Muse on Politics, Policy, Pop Culture and Scholarship, AMTWiB w/ L. Joy Williams
Panelists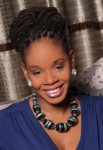 Advocate and political strategist Glynda C. Carr is recognized for her innovative leadership style, commitment to expanding the civic participation of communities of color and advancing progressive public policies that build sustainable communities.
Carr co-founded Higher Heights a national organization building the political power and leadership of Black women from the voting booth to elected offices. Carr is the former Executive Director of Education Voters of New York, a leading independent voice for school reform in the state. Prior to Education Voters, Carr was Chief of Staff to New York State Senator Kevin Parker (Brooklyn), and served as campaign manager for two of his successful re-election campaigns.
A sought after speaker and trainer, Carr's writing has also appeared on TheRoot.com, BET.com, Ebony.com and Feminist.com. She is a contributor on The SPIN: All Women's Media Panel and has appeared on NewsOne, Fox News Live, MSNBC and several other media outlets.
Other sessions: Challenging the Dramatic Under-Representation of Women and People of Color in Political Office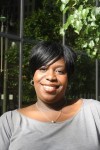 Tracy has spent the last 20 years working to make democracy work of all. As a self-professed "one-woman coalition", she's worked with many progressive organizations and philanthropic institutions dedicated to increasing the participation of women, people of color and youth in the civic process, including People for the American Way, The White House Project and Public Campaign to name a few.
She recently transitioned from her post at State Voices, where she served as Executive Director.
Tracy is a co-founder of the newly launched 3-year campaign called Make It Work, aimed at advancing economic security for women, men and families across the country. Make It Work is designed to harness and encourage the current energy around women to drive an agenda around women's economic issues and engage new audiences.
She serves on several Boards including the Proteus Fund, Greenpeace, National Domestic Workers Alliance and Higher Heights for America.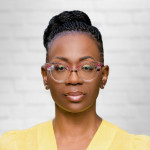 The Honorable Nina Turner is a "hell-raising humanitarian" and a tireless advocate for progressive values and social justice. She made history in 2005 and 2008 as the first woman and African American woman, respectively, to represent those districts. She promoted progressive policies through her work with the Ohio Democratic Party, Bernie Sanders' 2016 and 2020 presidential campaigns, and during her time at Our Revolution. Turner is a former assistant professor of history at Cuyahoga Community College and host of the "Hello Somebody" podcast. Turner is currently a senior fellow at the New School Institute on Race, Power and Political Economy.
Other sessions: Women on the Run, Voting Rights: On the Frontlines