Voting Rights: On the Frontlines
Session Type(s): Panel
Starts: Friday, Jul. 18 11:00 AM
Ends: Friday, Jul. 18 12:15 PM
Room: 140 AB
Candidates running for Secretary of State will discuss voting rights issues that come up in the states and what participants can do to help fight back against Voter ID laws in their own states.
Moderator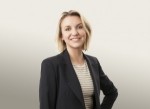 Jess McIntosh is the Communications Director at EMILY's List, working to elect pro-choice Democratic women candidates, stop the GOP assault on women's rights, and increase women's leadership across the country. She previously worked as spokesperson for Sen. Al Franken through his campaign, recount, subsequent election contests and first year in the Senate. (Ed note: This took roughly 17 years – worth every day) Jess has worked in research and communications for winning campaigns in NYC, as well as serving as Communications Director for the Minnesota Democratic-Farmer-Labor Party.
Panelists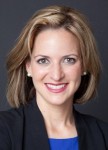 Jocelyn Benson was named dean of the Wayne State University Law School, effective June 16, 2014, after having served as interim dean since December 2012.
A member of the law faculty since 2005, her areas of expertise include civil rights law, education law and election law. Her 2010 book, State Secretaries of State: Guardians of the Democratic Process, is the first major book on the role of the secretary of state in enforcing election and campaign finance laws. That same year, she was the Democratic candidate for Michigan's secretary of state.
Benson is founder and executive director of the nonpartisan Michigan Center for Election Law, supporting transparency and integrity in elections.
She earned a bachelor of arts from Wellesley College, master of philosophy from Oxford University and law degree from Harvard Law School.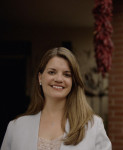 Maggie has served as Bernalillo County (Albuquerque, NM) Clerk since 2007 and made improving the integrity of the election process and delivering top customer service the highest priorities. Maggie has ensured her office is responsive to the needs of her constituents and restored accountability to a process that too often had problems. With Maggie's leadership, Bernalillo County has raised the bar for making voting easier and more accessible while becoming a national leader in modernizing elections. In 2014, Maggie ran for New Mexico Secretary of State. Today she continues the fight to protect and expand voting rights for every New Mexican and every American.
Nina Turner is currently a professor of history at Cuyahoga Community College and board member of the Karamu House, the United Way of Greater Cleveland, the Cleveland Police Foundation and the Cuyahoga Metropolitan Housing Authority. Nina also serves on the Ohio State Ballot Board and was recently appointed co-chair of the Ohio Department of Public Safety by Gov. Kasich.
Throughout her decades-long career– as a legislative aide, a cabinet member in Cleveland Mayor Michael R. White's administration, a lobbyist for the Cleveland Metropolitan School District, a Cleveland City Councilmember, a State Senator and a candidate for Secretary of State – Senator Turner has earned a reputation as a fearless champion for economic fairness, reproductive freedom, workers' rights and voters' rights. She has been recognized by various organizations throughout the country for her deep commitment to public service.
Other sessions: Women on the Run, #BlackWomenLead: Harnessing Black Women's Political Power and Leadership Potential w/ Sen. Nina Turner