Voting Rights: On the Frontlines
Session Type(s): Panel
Starts: Friday, Jul. 18 11:00 AM (Eastern)
Ends: Friday, Jul. 18 12:15 PM (Eastern)
Candidates running for Secretary of State will discuss voting rights issues that come up in the states and what participants can do to help fight back against Voter ID laws in their own states.
Moderator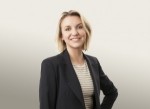 Jess McIntosh is a Democratic strategist, Executive Editor of Shareblue Media, CNN commentator, and co-host of the award-winning SiriusXM radio show Signal Boost along with Zerlina Maxwell. Jess has written extensively about politics and gender for Shondaland.com, ELLE, Lenny Letter, and more.
Most recently she served as a senior communications advisor for Hillary Clinton, who received 3 million more votes than Donald Trump and really should be the President. Prior to that honor, she was the Vice President of Communications for EMILY's List, an organization devoted to electing pro-choice progressive women. She was the first campaign and Senate spokesperson for Al Franken, and helped with the elections of New York City Comptroller Scott Stringer and former New York City Mayor Michael Bloomberg.
Jess is a graduate of New York University, where she earned a M.A. she has never found occasion to use in English Literature. She currently resides in Brooklyn with the boy she's had a crush on since 1996. 
Panelists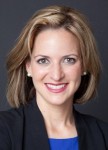 Jocelyn Benson is the Secretary of State of Michigan. She is also the former Dean of Wayne State University Law School in Detroit, Michigan, a co-founder of the Military Spouses of Michigan and a board member of the Ross Initiative in Sports for Equality. She is the author of State Secretaries of State: Guardians of the Democratic Process.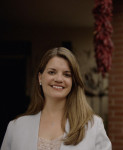 Secretary of State Maggie Toulouse Oliver has spent her career as a public official working for greater transparency and ethics in government, fair and efficient elections, and increased voter access.
First elected in 2016, Secretary of State Toulouse Oliver is focused on providing increased transparency in financial disclosure and campaign finance reporting, modernizing the online campaign finance system, encouraging New Mexicans to get registered and vote, and advocating for good government and stronger ethics legislation.
A lifelong New Mexico resident, Secretary of State Toulouse Oliver previously served as Bernalillo County Clerk from 2007 to 2016. She attended Albuquerque Public Schools and earned both her BA and MA in Political Science from the University of New Mexico. Currently living in Santa Fe, the Secretary of State is the proud mother of two sons.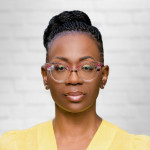 The Honorable Nina Turner is a "hell-raising humanitarian" and a tireless advocate for progressive values and social justice. She made history in 2005 and 2008 as the first woman and African American woman, respectively, to represent those districts. She promoted progressive policies through her work with the Ohio Democratic Party, Bernie Sanders' 2016 and 2020 presidential campaigns, and during her time at Our Revolution. Turner is a former assistant professor of history at Cuyahoga Community College and host of the "Hello Somebody" podcast. Turner is currently a senior fellow at the New School Institute on Race, Power and Political Economy.
Other sessions: Women on the Run, #BlackWomenLead: Harnessing Black Women's Political Power and Leadership Potential w/ Sen. Nina Turner