AMTWiB w/ L. Joy Williams
Starts: Thursday, Jul. 17 10:00 AM (Eastern)
Ends: Thursday, Jul. 17 11:30 AM (Eastern)
Political Strategist and President of the Brooklyn NAACP hosts the critically acclaimed AMTWIB featuring the latest in news, politics, and activism across the country. She's joined by TWiB Sr. Legal Analyst Imani Gandy and TWiB! Sr. News Editor Emily Epstein White. Get ready for a conversation you needed in your life and you probably didn't even know it.
Moderators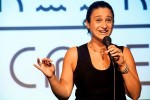 Emily Epstein White is a writer, editor, and comedian. She is a senior editor for This Week in Blackness where she writes, produces video and radio segments, and researches show content. As a comedian and storyteller, she performs all around New York City, the Northeast, and the West Coast, (not to mention a boat in the middle of the Yangtze River in China). She has been featured in many festivals and publications such as the New York Underground Comedy Festival, the 360 Comedy Festival, LAFF in Austin, TX, the She-Devil Comedy Festival, the Boston Globe, gawker.com, and she was on Good Morning America. Her writing has covered everything from food to politics in such publications as travelchannel.com, cityeats.com, and the Hartford Courant.
Other sessions: Laughing Liberally Comedy Show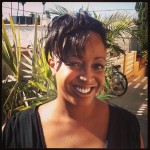 Imani aka Angry Black Lady is a recovering attorney turned women's rights activist and journalist. She is currently Senior Legal Analyst at RH Reality Check where she writes about reproductive rights and reproductive justice, develops policy resources related to federal and state anti-choice legislation, and co-hosts RJ Courtwatch, a legal podcast. She is the publisher of Angry Black Lady Chronicles (ABLC), which won the 2010 Black Weblog Award for Blog to Watch and the 2012 Black Weblog Award for Best Political/News Blog. She is also the co-host of This Week in Blackness Prime.
Her work has been featured at The Grio.com, AlterNet, and she has appeared on various progressive radio talk shows and podcasts, including Alternet Radio Hour, Politics and Reality Radio, The Bob and Chez Show, and the Hal Sparks Radio Program.
Other sessions: Black Feminism's New Wave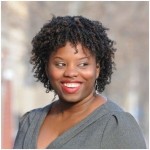 L. Joy Williams is a political strategist and founder of LJW Community Strategies. She serves as a strategic adviser to elected leaders and organizations across the country and has been featured as a commentator on BET, Pacifica Radio in New York and Los Angeles, MSNBC, Current TV and NY1's Inside City Hall. She is a host and producer at #TWiBNation
L. Joy is founding Chairman of Higher Heights for America, President of the Brooklyn NAACP, a National Board Member of PAC+
Other sessions: Ask a Sista: Black Women Muse on Politics, Policy, Pop Culture and Scholarship, #BlackWomenLead: Harnessing Black Women's Political Power and Leadership Potential w/ Sen. Nina Turner