Women on the Run
Session Type(s): Panel
Starts: Friday, Jul. 18 3:00 PM (Eastern)
Ends: Friday, Jul. 18 4:15 PM (Eastern)
Join us for a panel of best practices and cautionary tales from women running for local state and federal office. We'll focus on strategies for overcoming sexism and building diverse coalitions. Polling says women have to be qualified and likable to win—and likable to be qualified. How do we prove both to voters? How can we build diverse policy coalitions to win and govern? Do women bring different power skills than men, and if so what are they?
Moderator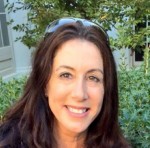 Attorney, author, and advocate Christine Pelosi has a lifetime of grassroots organizing and public policy experience. A volunteer in politics since the stroller, Christine conducts leadership boot camps based on her books Campaign Boot Camp: Basic Training for Future Leaders and Campaign Boot Camp 2.0.
A partner at IMPACTfirm.org, Christine holds a JD from UC Hastings and a BSFS from Georgetown. She has served as prosecutor in San Francisco, special counsel in the Clinton-Gore administration, and chief of staff on Capitol Hill. Currently serving as California Democratic Party Women's Caucus Chair, she is a former executive director of the state party, led its Platform Committee for thirteen years, and has been elected 6 times to the Democratic National Committee, where she cofounded the DNC Veterans and Military Families Council. An avid baseball fan, Christine serves on the San Francisco Giants Community Fund board of directors. She is married to Emmy-nominated filmmaker Peter Kaufman; their daughter Isabella was born in 2009, and has traveled with mom to over 30 states and 3 foreign countries as Christine organizes for Democrats and democracy.
Panelists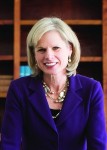 Former Trek Bicycle Executive Mary Burke is running to be the first woman Governor in Wisconsin history. She has also served as the Secretary of Commerce during the last Democratic administration in her home state, and has dedicated the last five years to closing the achievement gap for low-income and minority students. Mary announced her candidacy in October of 2013 and is running neck and neck with incumbent Scott Walker. She has the strong support and endorsement of progressive groups including EMILY's List, DailyKos, Russ Feingold's "Progressives United" and more.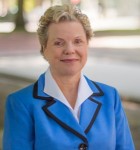 Aelea Christofferson is a successful business owner and community leader running for Congress in Oregon's 2nd Congressional District.
Aelea's father was a minister, and her mother was at one time one of the highest ranking women in Department of Labor. Both served as role models for Aelea. She earned her MBA from Golden Gate University and founded her company – ATL Communications – after working with AT&T and as a county social worker.
Aelea has served as President of the National Association of Women Business Owners, President of the Sunriver Chamber of Commerce, a Finance Committee member of the Oregon Health Fund Board, and a member of the Cover Oregon board, where she advocated for increased oversight. Aelea lives in Bend, Oregon with her husband Tom where they are active in the First Presbyterian Church. They have five children, three of whom are adopted.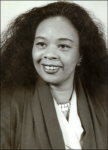 Virgie M. Rollins, a native of Benton Harbor, Michigan, is currently the Chair of the Democratic National Committee (DNC) Black Caucus. During her tenure as Chair of the Black Caucus, Ms. Rollins organized African American Leadership Summits, which convened to discuss Urban Issues with African American leaders across the county. She has encouraged African Americans to participate at every level of the Democratic Party and to seek party offices and public office.
Currently, Virgie is PAC Chair for the National Federation of Democratic Women (NFDW). From 2003 to 2005, she served as President of the NFDW, to date she has raised the more money for NFDW than any other President. She was also the First African American Woman to Chair the Michigan Democratic Women's Caucus. Under her leadership, the Jefferson-Jackson luncheon was established and the Eleanor Roosevelt Award founded as well as a young women's internship program with the Democratic Governor's office.
Virgie has received numerous accolades for her work in politics and campaigns. In 2013, in honor of the 50th Anniversary of the Rev. Dr. Martin Luther King Jr's Walk for Freedom March in Detroit, Ms. Rollins proudly accepted the Lifetime Achievement Award for her work in politics and social justice from the Michigan Democratic Black Caucus and the Women's Delegation for Peace and Change. She was awarded Best & Brightest of Business and Profession Women by Money Magazine. She is a recipient of the Spirit of Detroit Award and the recipient of a State of Michigan Resolution for her work with women. In addition, she's been listed in Who's Who Worldwide, and a recipient of the National Leadership Council Award and the National Capital Medallion Award. She was also honored by the Department of the Army during Women's History Month.
Virgie Rollins served in the late Detroit Mayor Coleman Young's administration for 15 years. Rollins also served as an Assistant Wayne County Executive, Assistant Director for the Michigan Department of Licensing and Regulation and Commissioner with the Liquor Control Commission. In 1993, Mrs. Rollins founded the Rollins Group, LLC, an intergovernmental relations firm. She serves on various boards including the Michigan Council of Government, the Rainbow Push Coalition and AARP.
Virgie lives in Detroit, Michigan with her husband Michael E. Rollins, they have two sons Michael Jr. and Martin. She is also the proud grandmother of two, Miles and Frenice. Virgie has been a member of Greater Miller Memorial Church of God in Christ under the leadership of Bishop Earl J. Wright for over 40 years. Virgie M. Rollins is a graduate of Lake Michigan College and Michigan State University; she also attended University of Michigan. She is also a member of Delta Sigma Theta Sorority, Inc.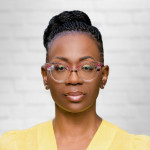 The Honorable Nina Turner is a "hell-raising humanitarian" and a tireless advocate for progressive values and social justice. She made history in 2005 and 2008 as the first woman and African American woman, respectively, to represent those districts. She promoted progressive policies through her work with the Ohio Democratic Party, Bernie Sanders' 2016 and 2020 presidential campaigns, and during her time at Our Revolution. Turner is a former assistant professor of history at Cuyahoga Community College and host of the "Hello Somebody" podcast. Turner is currently a senior fellow at the New School Institute on Race, Power and Political Economy.
Other sessions: Voting Rights: On the Frontlines, #BlackWomenLead: Harnessing Black Women's Political Power and Leadership Potential w/ Sen. Nina Turner