Challenging the Dramatic Under-Representation of Women and People of Color in Political Office
Session Type(s): Panel
Starts: Thursday, Jul. 17 9:00 AM (Eastern)
Ends: Thursday, Jul. 17 10:15 AM (Eastern)
What would it look like if the people who hold political power actually reflected the communities they are elected to serve? What structural barriers prevent the United States from having elected leadership that reflects the full range and strength of our diversity? This panel will look at how systemic barriers like money in politics and negative gate-keeping networks operate to keep women and people of color from elected office. The under-representation of these groups undermines our democracy and contorts policy agendas but has rarely been directly targeted for structural change. Most efforts to diversity candidates for elected office lift individual candidates over walls through recruitment, training, and other forms of direct personal support. This panel will explore what it would look like to directly attack the walls that result in a system in which white men make up 32% of the U.S. but nearly 80% of Congress.
Moderator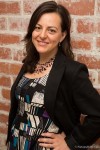 Jenifer Fernandez Ancona is Vice President of Strategy & Member Engagement at Women Donors Network, and has a wide range of experience in communications, donor organizing, strategy development, grassroots organizing, and multi-racial coalition building. She was Director of Strategic Communications at Citizen Engagement Laboratory, where she helped to launch and grow progressive online organizing initiatives focused on communities of color, including Presente.org and ColorOfChange.org. Previously, Jenifer served as a Senior Advisor to Steve Phillips and Susan Sandler, as a consultant to the Democracy Alliance, as a top legislative aide in the California State Assembly, and as a news reporter for the Los Angeles Times. She serves on the Boards of Netroots Nation Education Foundation, CEL, and National People's Action.
Other sessions: We Are ALL Women Caucus
Panelists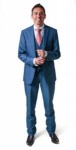 Cristóbal Alex is the Founding president of Latino Victory Fund, an ambitious effort to build Latino political power so that the voices of Latinos are reflected at every level of government and in the policies that drive our country forward. In 2016, Cristóbal served as Hillary for America's National Deputy Director of Voter Outreach and Mobilization.
Prior to joining the Latino Victory Project, Cristóbal spent more than five years in philanthropy serving at George Soros' Open Society Foundations and the Ford Foundation. As a civil rights attorney, Cristóbal served as Director of the National Campaign to Restore Civil Right and practiced law with MacDonald Hoague & Bayless, one of the nation's leading law firms. Cristóbal is a proud at-large member of the Democratic National Committee. He also sits on the boards of the League of Conservation Voters, the Environmental Defense Action Fund, and the Sixteen Thirty Fund. A native of El Paso, Texas, Cristóbal lives in Washington, D.C., with his wife Taí, his daughter Vivienne Sol, and rescued pit bull Chelsea and two cats, Valiente and Ricky Martin.
SAYU BHOJWANI is a political scientist, author and outspoken advocate for shaking up the status quo in our democracy. In 2019, CQ Roll Call named her one of three people outside of the Beltway to watch. Since 2010, she has served as the founder and president of New American Leaders. In that capacity, she has recruited, coached and supported over 100 first and second generation Americans who now serve in local, state or federal office. A proven expert on diversity and democracy, she gave a widely viewed TED talk on immigrants' critical role in our democracy. In 2018, her first book, People Like Us: The New Wave of Candidates Knocking at Democracy's Door, was published by The New Press. A proud immigrant New Yorker, she also served as New York City's first Commissioner of Immigrant Affairs from 2002 to 2004.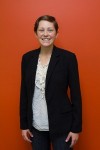 Ariel Boone worked with OFA in Pennsylvania in 2008 and 2012, and in Nevada in 2008. She's been a blogger at Feministing.com, an LGBTQIA conference chairperson, a campaign addict, a health care policy wonk, and she now does email marketing and digital consulting for U.S. Senate candidates and national nonprofits at Trilogy Interactive. She is a founding board member of the California Progress Fund, a PAC that recruits and supports young progressive candidates to run for local seats that should be reflective of the changing demographics of the middle of the state.
She previously worked on divesting University of California money from big banks with associations with private prison corporations in order to reinvest it in Bay Area credit unions and local banks, and eventually moved over $2 million.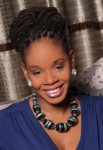 Advocate and political strategist Glynda C. Carr is recognized for her innovative leadership style, commitment to expanding the civic participation of communities of color and advancing progressive public policies that build sustainable communities.
Carr co-founded Higher Heights a national organization building the political power and leadership of Black women from the voting booth to elected offices. Carr is the former Executive Director of Education Voters of New York, a leading independent voice for school reform in the state. Prior to Education Voters, Carr was Chief of Staff to New York State Senator Kevin Parker (Brooklyn), and served as campaign manager for two of his successful re-election campaigns.
A sought after speaker and trainer, Carr's writing has also appeared on TheRoot.com, BET.com, Ebony.com and Feminist.com. She is a contributor on The SPIN: All Women's Media Panel and has appeared on NewsOne, Fox News Live, MSNBC and several other media outlets.
Other sessions: #BlackWomenLead: Harnessing Black Women's Political Power and Leadership Potential w/ Sen. Nina Turner