Not Another Newtown: Building a Movement to Prevent Gun Violence
Session Type(s): Plenary
Starts: Friday, Jun. 21 12:00 PM (Eastern)
Ends: Friday, Jun. 21 1:15 PM (Eastern)
Rampant gun violence has plagued our country for decades but thanks to NRA lobbyists, it's been a nearly untouchable issue. Each shooting seems to be more violent and tragic than the last. When a man was able to easily access guns and massacre 26 people, including 20 children, at a Connecticut elementary school last December, it opened the country's eyes to the need for stronger gun laws. It seemed that our elected leaders finally had the backbone and integrity to take action. Sadly, we were disappointed that even the most common sense and widely supported legislation couldn't pass in the Senate. But an outside movement is still building power, and several state legislatures have begun to take bold action to curb gun-related deaths. In this session we'll hear from some of the leaders of this movement about our successes, failures and what the Netroots can do to help stem the tide of gun violence and keep our communities safe.


Moderator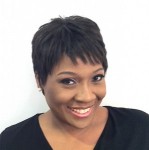 Jehmu Greene is the Founder and CEO of We Defend Truth, an organization fighting online disinformation by giving truth a digital ally. She has served as a television political analyst for the last 12 years, pioneered online voter registration as President of Rock the Vote and has trained thousands of women to run for office as a Founding Board Member and National Trainer for Vote Run Lead.
Other sessions: So You Want to Be a Pundit? Women Progressives on the Keys to Success
Panelists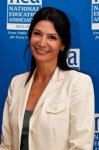 Lily Eskelsen García is president of the National Education Association, the nation's largest labor union. Lily began her career in education as a school lunch lady and now leads a professional association of three million educators — she is the first Latina and first former Teacher of the Year to lead the NEA.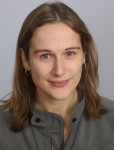 Anna Galland is Executive Director of MoveOn.org, a movement of more than 8 million progressive Americans using the most innovative technology to lead, participate in, and win bold campaigns for social change. Anna led the launch of MoveOn's public petition site, which gives individuals and organizations the power to launch and run their own MoveOn-style campaigns and connect to MoveOn's vibrant community of engaged progressives. She also developed MoveOn's national network of local volunteer Councils and ran advocacy and electoral efforts, including leading roles in MoveOn's 2008 and 2012 election programs. She's the mother of twin toddlers and a proud Midwesterner.
Other sessions: The Future of Organizing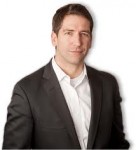 Mark Glaze is director of Mayors Against Illegal Guns, a bipartisan coalition of more than 650 U.S. mayors working to keep illegal guns out of dangerous hands. He is also a principal at The Raben Group, a public policy consulting firm with offices in Los Angeles, New York and Washington. Mark previously worked for good government causes, serving as the director of the Campaign Legal Center's government ethics and public affairs programs and as a member of the legal team that successfully defended the Bipartisan Campaign Reform Act from challenge before the U.S. Supreme Court. He also practiced law at Clifford Chance Rogers & Wells in the firm's media law department, and from 1993 to 1996 worked as an aide to Rep. David Skaggs (D-CO). Mark is an honors graduate of the George Washington University Law School and Colorado College and is a Truman Foundation Scholar.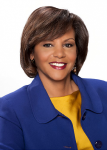 As a former State Representative, Kelly brings extensive legislative experience to the 2nd District. She successfully sponsored bills to protect consumers from fraud, support economic development and increase the minimum wage. She also led the fight for landmark legislation to protect victims of domestic violence and improve public safety. Most recently, Kelly was Chief Administrative Officer of Cook County, where she was responsible for managing the day-to-day operations and implementing policy for the second largest county in the United States. Kelly also served as chief of staff in the Illinois State Treasurer's Office.
Kelly attended Bradley University in Peoria, where she earned her B.A. in psychology and a M.A. in counseling. She later received a Ph.D. in political science from Northern Illinois University.
Other sessions: Women Leading on Gun Violence Prevention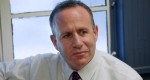 Representing Sacramento, Senator Steinberg became California's Senate leader in 2008 at the beginning of the economic downturn. Two years later, he was honored with the John F. Kennedy Profile in Courage award in recognition of his leadership in bipartisan negotiations leading to California's fiscal recovery.
Steinberg has earned a reputation for confronting intractable problems with consensus-building, leading to bipartisan agreements on protecting California's water supply, establishing landmark policy to combat urban sprawl and reduce greenhouse gases, streamlining regulations while maintaining vital environmental protections, and fostering reforms to public education and mental health services.
Steinberg was recently named by the Wall Street Journal as one of "13 to Watch in 2013," as his political leadership in key campaigns delivered the first Democratic "supermajority" in the California Legislature in more than 100 years.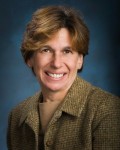 Randi Weingarten is president of the 1.5 million-member American Federation of Teachers, a union of professionals that champions fairness; democracy; economic opportunity; and high-quality public education, healthcare and public services for our students, their families and our communities. Under Weingarten's leadership, the AFT has led a national effort to press for the tools, time and trust educators need to build strong public schools for all children, boost teacher quality, create rigorous academic standards aligned with a strong and deep curriculum, invest in wraparound services that help overcome barriers to student success, and ensure educators have a voice in improving schools.
Other sessions: Mis-Education of Bloggers: What You Don't Know About Education Reform and Communities of Color