The Future of Organizing
Session Type(s): Panel
Starts: Thursday, Jun. 20 4:30 PM (Pacific)
Ends: Thursday, Jun. 20 5:45 PM (Pacific)
Room: 210 BF
What does the future of organizing look like? Is it a million leaders, spread across the U.S., becoming campaigners for the first time? Is it teenagers driving the political debate from their laptops? Perhaps it's finding ways for unlikely activists to get the support they need to turn moments of outrage into new and networked communities for social change. Whatever you think the future of organizing looks like, we wager it's bigger, bolder and nerdier than ever. Join us for a thought-provoking discussion with the heads of MoveOn.org, New Organizing Institute (NOI) and Citizen Engagement Lab (CEL) that highlights and dissects trends in progressive organizing.

Moderator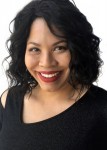 Cheryl Contee is the award-winning CEO and co-founder of Do Big Things, a digital agency that creates new narrative and new tech for a new era focused on causes and campaigns. She is the Amazon bestselling author of Mechanical Bull: How You Can Achieve Startup Success. Cheryl was a co-founder of social marketing software Attentive.ly at Blackbaud, the first tech startup with a black female founder on board in history to be acquired by a NASDAQ-traded company. Her prior company Fission helped write the early source code for Crowdtangle, earning sweat equity in a successful social enterprise startup acquired by Facebook in Dec 2016. Cheryl is proud to be a co-founder of the tech inclusion initiative #YesWeCode.
Other sessions: Beating Back Mansplaining and Other Acts of Sexism in Politics and Organizing, Ask a Sista: Black Women Muse on Politics, Policy, Pop Culture and Scholarship
Panelists

Sara El-Amine is the National Grassroots Organizing Director at Organizing for Action, President Obama's grassroots organizing movement. At OFA, Sara oversees the people-centered, metrics-driven grassroots organizing for President Obama's agenda across all 50 states, five national issue campaigns, and a budding number of state legislative level campaigns. She's spent the last 6 years in the Obama movement, working at every level of the field hierarchy, and has been at the center of crafting OFA's new Chapter model that OFA's thousands of state-based volunteers are using to make the transition into issue organizing. She is passionate about professionalizing the left, management theory, Chicago, running, training, and homemade ice-cream.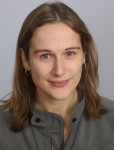 Anna Galland is Executive Director of MoveOn.org, a movement of more than 8 million progressive Americans using the most innovative technology to lead, participate in, and win bold campaigns for social change. Anna led the launch of MoveOn's public petition site, which gives individuals and organizations the power to launch and run their own MoveOn-style campaigns and connect to MoveOn's vibrant community of engaged progressives. She also developed MoveOn's national network of local volunteer Councils and ran advocacy and electoral efforts, including leading roles in MoveOn's 2008 and 2012 election programs. She's the mother of twin toddlers and a proud Midwesterner.
Other sessions: Not Another Newtown: Building a Movement to Prevent Gun Violence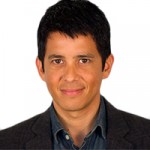 Ian Inaba is an accomplished filmmaker, organizer, and new media expert. As Executive Director and co-founder of Citizen Engagement Lab, he helps the acceleration and growth of various new organizing efforts by providing strategic guidance, creative ideas, and useful connections.
Ian directed the 2006 Sundance award-winning documentary American Blackout, chronicling voter suppression. He also directed Eminem's music video "Mosh" – which was viewed over 10 million times online and nominated for an MTV Video Music Award. In addition to his film work, he co-authored True Lies, published in 2004 by Penguin/Plume.
Ian was previously Director of Corporate Development for Checkpoint Software Technologies (NASD: CHKP) and an investment banker with Robertson, Stephens and Company. He is a graduate of the Wharton School of Business and the School of Engineering and Applied Science at the University of Pennsylvania.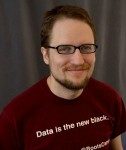 Ethan is a failed performance artist who works in American politics. Currently the Executive Director of NOI, he ran the Data department for the Obama presidential campaigns in 2008 and 2012, pioneering the use of a large-scale data operation to support individualized, relationship-based organizing. His experience also includes local and federal political campaigns as well as pro-labor and gay rights advocacy. Ethan has also done extensive work in Election Administration including managing the Voting Information Project in partnership with Pew and Google in 2009 and 2010.
Other sessions: What Political Consultants Don't Want Donors to Know: How to Win Elections with Data-driven Field Operations