Women Leading on Gun Violence Prevention
Session Type(s): Panel
Starts: Friday, Jun. 21 1:30 PM (Eastern)
Ends: Friday, Jun. 21 2:45 PM (Eastern)
Women have a special role to play in moving policy and culture when it comes to the detrimental impact of gun violence in our society. In recent polling it has become clear that women view gun violence differently than men do and are nearly unanimous in wanting a multi-faceted response. Women have enormous potential to change the policies and politics that can reduce gun violence. In the wake of the horrific Sandy Hook shootings, we are in a new moment for action on this issue, which is much broader than just guns but gets to other deep-rooted societal issues we must tackle. By working on this issue, we can also help build cohesion and strength among women leaders and activists.


Moderator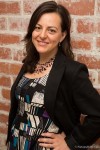 Jenifer Fernandez Ancona is Vice President of Strategy & Member Engagement at Women Donors Network, and has a wide range of experience in communications, donor organizing, strategy development, grassroots organizing, and multi-racial coalition building. She was Director of Strategic Communications at Citizen Engagement Laboratory, where she helped to launch and grow progressive online organizing initiatives focused on communities of color, including Presente.org and ColorOfChange.org. Previously, Jenifer served as a Senior Advisor to Steve Phillips and Susan Sandler, as a consultant to the Democracy Alliance, as a top legislative aide in the California State Assembly, and as a news reporter for the Los Angeles Times. She serves on the Boards of Netroots Nation Education Foundation, CEL, and National People's Action.
Panelists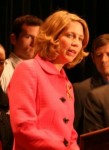 Lori became personally involved in gun violence prevention efforts after her daughter Emily was shot twice and survived the 2007 Virginia Tech massacre. She has lobbied on Capitol Hill in Washington and before the Virginia General Assembly for responsible gun laws numerous times. She promotes awareness of the issue by speaking to various groups from her perspective as a family member of someone who has survived gun violence. Lori lives in Richmond, Virginia and works at the Coalition to Stop Gun Violence.
Other sessions: Disarming the NRA: Debunking Misinformation on Guns and Gun Violence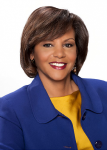 As a former State Representative, Kelly brings extensive legislative experience to the 2nd District. She successfully sponsored bills to protect consumers from fraud, support economic development and increase the minimum wage. She also led the fight for landmark legislation to protect victims of domestic violence and improve public safety. Most recently, Kelly was Chief Administrative Officer of Cook County, where she was responsible for managing the day-to-day operations and implementing policy for the second largest county in the United States. Kelly also served as chief of staff in the Illinois State Treasurer's Office.
Kelly attended Bradley University in Peoria, where she earned her B.A. in psychology and a M.A. in counseling. She later received a Ph.D. in political science from Northern Illinois University.
Other sessions: Not Another Newtown: Building a Movement to Prevent Gun Violence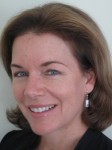 Betsy McKinney is a member of the Women Donors Network (WDN) and became active in gun violence prevention as the Chair of Women United For (www.womenunitedfor.com ), an initiative of WDN. After the Sandy Hook tragedy, WDN got involved to ensure that the voices and leadership of women and people of color would be part of the national debate. Women United For commissioned the first national polling of women and their views on gun violence prevention and convened over 100 women's organizations in February to collaborate and catalyze women's participation on this critical issue. Betsy served on the Board of Directors of Bioneers, a pre-eminent environmental and social justice organization. She recently gave a TEDxwomen talk on the need to fill the gap in women's leadership at all levels of society. She is launching a new social enterprise called The Founding Family, a new framework for coalescing and supporting the emerging new American majority. (www.thefoundingfamily.com)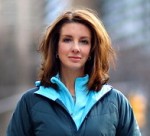 Shannon Watts is a 42-year-old mother of five children (two step-daughters, 23 and 19; two daughters, 17 and 16; and a 12-year-old son). For the past five years, Ms. Watts has been a stay-at-home mom in Zionsville, a suburb of Indianapolis, Indiana. Prior to that, she had a 15-year career as a communications executive for both public relations agencies and Fortune 500 corporations. Ms. Watts was not an activist or involved in gun issues prior to the shootings at Sandy Hook on Dec. 14, 2012. The day after the tragedy, she started a Facebook page called Moms Demand Action for Gun Sense in America. Since then, Moms Demand Action has become a nonprofit organization with tens of thousands of members and more than 80 local chapters across the country. Ms. Watts' goal is for Moms Demand Action to become the Mothers Against Drunk Driving of safe gun laws.