Handcuffs, Conventional Wisdom and Dirty Oil: Activism's Big Win Against the Keystone XL Pipeline
Session Type(s): Panel
Training Tag(s): Organizing & Movement Building, Environment
Starts: Thursday, Jun. 7 10:30 AM (Eastern)
Ends: Thursday, Jun. 7 11:45 AM (Eastern)
Room: Ballroom A
This January, against long odds, the environmental movement dealt a blow to Big Oil, forcing President Obama's rejection of a presidential permit for the Keystone XL tar sands oil pipeline—the industry's marquee project and a conduit to the continent's biggest "carbon bomb." The hard-fought campaign united indigenous communities, Nebraska ranchers and Texas landowners, union representatives, youth climate activists, interfaith leaders and grassroots citizen activists and breathed new life into a movement fractured and demoralized after having failed to advance meaningful climate legislation following the election of a Democratic Congress and a new president who promised to lead on clean energy and climate solutions. Panelists will discuss the lessons the environmental, climate and progressive movements can take from the KXL fight and how these movements might build on this success to continue fighting the southern leg of the pipeline expedited by the president and to reclaim our democracy from corporate polluters and gain lasting wins for a safe climate and justice-fueled future.
Moderators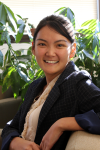 Kim Huynh is the dirty fuels campaigner at Friends of the Earth, where she leads FOE's campaign against the Keystone XL pipeline and works with communities in the US and Canada to stop tar sands development. Kim has worked on a spectrum of environmental issues ranging from climate change to sustainable agriculture and corporate consolidation in our food system to fracking to biotechnologies, employing a broad spectrum of tactics including grassroots organizing, direct action, and traditional and new media. She was a part of the youth-powered direct actions team with the Avaaz Action Factory, which sought to pressure Congress and the Obama administration in the lead up to the 2009 Copenhagen climate negotiations. Outside of these campaigns, she currently organizes in the DC-area community for environmental and food justice, housing equity, and the commons.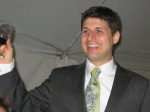 Brad Johnson is a climate strategist and communicator. He is the editor of Hill Heat, a climate politics and policy website. Previously Brad was the founding executive director of Climate Hawks Vote, a grassroots climate politics organization, campaign manager for Forecast the Facts, a grassroots climate advocacy organization, and editor for ThinkProgress Green at the Center for American Progress Action Fund. Brad holds a bachelor's degree in math and physics from Amherst College and master's degree in geosciences from the Massachusetts Institute for Technology. He is the co-author of Technomanifestos and the founder of HillHeat.com.
Panelists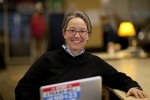 Becky Bond is the president of the CREDO SuperPAC and the political director of CREDO Mobile. Becky has been at the forefront of the online to offline organizing movement since she joined CREDO in 2000, combining innovative technology, rapid response, measurable results, volunteer engagement and a passionate commitment to winning progressive victories. Organizing with CREDO, Becky has grown a community of 3 million activists who take action on issues ranging from defending choice to protecting net neutrality to fighting climate change and ending unjust wars. She also led the 2004 campaign to register one million anti-war citizens as well as the "Hell NO on 23" campaign, CREDO's victorious 2010 effort to crush Texas oil and save California's global warming law. Becky serves on the board of the New Organizing Institute.
Other sessions: Citizens United, Super PACs and the Fight for Our Democracy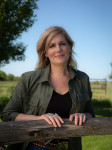 Jane Fleming Kleeb is on the front lines of the pipeline fight running a group called Bold Nebraska that coordinates activities, groups, citizens and landowners in the state. Using creativity and grassroots citizen organizing, Jane has brought the pipeline issue from just a few knowing about it to a dominant issue at the local, state and federal level. In her first year as a School Board member, she made good on her campaign promise for healthier school lunches. Jane lives in rural Nebraska with her husband Scott Kleeb and three adorable little girls.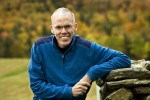 Bill McKibben, a well known environmental author and activist, is the founder of 350.org, an international climate change campaign. 350.org is named for the safe level of Carbon Dioxide in the atmosphere, 350 parts per million. In 2011, McKibben helped lead the fight against the Keystone XL pipeline. The author of 13 best-selling books, McKibben been called "the world's best green journalist" by Time Magazine and "the nation's leading environmentalist" by the Boston Globe. He is a frequent contributor to newspapers and magazines including the New York Times, The Atlantic Monthly, Harper's, Orion Magazine, Mother Jones, The New York Review of Books, Granta and Rolling Stone.
Other sessions: Opening keynote featuring Eric Schneiderman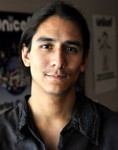 Ben Powless is a Mohawk citizen from Six Nations in Ontario, currently living in Ottawa, Canada. He has recently completed a degree in Human Rights, Indigenous and Environmental Studies at Carleton University in Ottawa. He works mostly with the Indigenous Environmental Network (www.ienearth.org), focused on climate justice and resource extraction in Indigenous territories, particularly the tar sands in Canada.