Ask a Sista: Black Women Muse on Politics, Policy, Pop Culture and Scholarship
Session Type(s): Panel
Training Tag(s): Arts & Culture, Elections, Women
Starts: Saturday, Jun. 9 10:30 AM
Ends: Saturday, Jun. 9 11:45 AM
Room: 552
This session was a big hit at Netroots Nation 2011. Our point of departure is that African-American women make up two-thirds of the black, Democratic voting bloc. Their votes are consistent but their programs are underfunded and voices routinely unheard. How can progressives expect the party to flourish without understanding this key voting block and their major influence in American culture? This session will shed light on African-American progressive women and their views on politics, policy, pop culture and scholarship to address how the Democratic party can mobilize them in 2012.
Moderator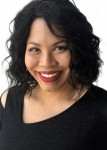 Cheryl Contee, Co-Founder & Partner at Fission Strategy and Attentive.ly, specializes in helping non-profit organizations and foundations use social media to create social good. She is also the co-founder of Jack and Jill Politics writing as "Jill Tubman" on one of the top black blogs online. Cheryl is included in The Root 100 list of established and emerging African-American leaders. Huffington Post listed her as one of the Top 27 Female Founders in Tech to Follow on Twitter in 2011. She is proud to serve as Vice President on the Board of Directors of Netroots Nation.
Other sessions: How to Ensure Your Web Development Project is a Complete Failure
Panelists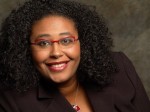 Affectionately known as "Dr. Goddess," Kimberly C. Ellis, Ph.D. is a Scholar of American and Africana Studies, an Artist, Activist and Entrepreneur who loves Travel, Technology and Social Media. She has become a staple at such conferences as Netroots Nation, Blogging While Brown, Blogalicious, Black Thought 2.0 (Duke University) BlogHer and SXSW. A published author, speaker and producer, she has successful campaigns under her belt and her work can be found on Alternet.com, Salon.com, Ebony.com, BlackEnterprise.com, MSNBC.com, TheLoop21.com, BlackVoices.com, NPR Radio, BBC_WHYS Radio, Voices of Russia Radio, MomsRising Radio, Sirius/XM Radio and a member of the Women's Media Center "SheSource" of Progressive Women and a Digital Trainer for Democracy for America.
Other sessions: Tweeting the Revolution: Twitter Training for Campaigning, Turn It Up: Using Hip-Hop to Mobilize in 2012, Screening Showcase #2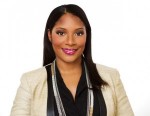 Zerlina Maxwell is a political analyst and contributing writer for EBONY.com, theGrio.com, and Feministing.com. She writes about national politics, candidates, and specific policy and culture issues including domestic violence, sexual assault, victim blaming and gender inequality. She has consulted with the United States Department of State to promote the use of social media by students in the West Bank. Her writing has also appeared in JET Magazine, on CNN.com, The Huffington Post, The American Prospect, TheRoot.com Salon.com, and RawStory.com. She is also a frequent guest on Make It Plain with Mark Thompson on Sirius XM Left and on Fox News.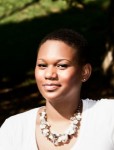 Jenifer Daniels, APR, founder and CEO of Good&Smart, helps brands use communication, data, and technology to spark social good. She also serves as adjunct faculty at UNC Charlotte's Department of Communication Studies. In 2014, Jenifer launched #GoodCamp – an innovative unconference advancing effective communications for nonprofits. As an educator and speaker, Jenifer has taught communications to more than 800 students and shared insights at TEDxCharlotte, Netroots Nation, PRSA, and SouthWiRED.
Other sessions: Words that Work(ed): Crafting Effective and Truthful Memes