Tweeting the Revolution: Twitter Training for Campaigning
Session Type(s): Training
Starts: Thursday, Jun. 7 3:00 PM (Eastern)
Ends: Thursday, Jun. 7 4:15 PM (Eastern)
This session will guide you in the basic to intermediate, with some tidbits of advance strategies for using Twitter to promote campaigns of every type. We'll discuss awareness/issue campaigns that educate the public; media campaigns that challenge the mainstream press; promotional campaigns that advocate great art, people and projects; and electoral campaigns that require hardcore results. We'll focus on winning tactics and strategies, using case studies and solid measurement.
Trainers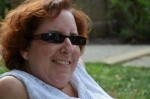 Beth brings 20+ years of communication and marketing background to politics where she has consulted for numerous House campaigns, non profits and unions. Beth travels the country doing 2 and 3 day digital organizing trainings and working with clients on implementing a digital strategy that respects their organizational goals. As a contributing blogger at epolitics.com and avid activist, Beth shares her knowledge to help the progressive movement use digital with offline to win. In her downtime she can be found at the nearest shoe store, a Nats game or country concert.
Other sessions: Social Media Strategy for Advocacy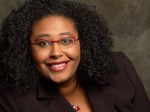 Affectionately known as "Dr. Goddess," Kimberly C. Ellis, Ph.D. is a Scholar of American and Africana Studies, an Artist, Activist and Entrepreneur. An international thought leader on culture, gender and social technology, she a published author, speaker and producer with many successful campaigns. Dr. Goddess is a staple presenter at Netroots Nation, PDF and SXSW and her writings and appearances can be found across the internet, from Alternet, Ebony and BlackEnterprise, to HuffPostLive, Al Jazeera America and radio programs on NPR, BBC_WHYS, Voices of Russia, MomsRising and Sirius XM. She is also in the WMC's "SheSource" Directory. Dr. Goddess is the Digital Director of the National Black Theatre Festival, co-founder of #AskaSista, founder of the civic tech project, #BlackPoliticsMatter, author of the upcoming book, "The Bombastic Brilliance of Black Twitter," and the producer of "You're Beautiful to Me," a feature documentary film about the journey with her Mother's dementia.
Other sessions: Turn It Up: Using Hip-Hop to Mobilize in 2012, Screening Showcase #2, Ask a Sista: Black Women Muse on Politics, Policy, Pop Culture and Scholarship