How to Ensure Your Web Development Project is a Complete Failure
Session Type(s): Training
Starts: Friday, Jun. 8 10:30 AM (Eastern)
Ends: Friday, Jun. 8 11:45 AM (Eastern)
Room: 554
Set unrealistic deadlines! Don't define your intended audience! Refuse to make decisions! Many of the ways you can mess up your new website or redesign are identical to the ways people fumble any endeavor. Other mistakes are unique responses to the age old demand—"Hey, overextended staffer! Create a cutting edge website for free, stat, with whatever the latest gizmo thingy I don't understand is!" After years of working with a diverse range of organizations and campaigns we're here to enthusiastically report on the classic mistakes even the best organizers and communicators make when overseeing major website development (or redevelopment). We'll hold your sweaty, fearful hand as we walk you through the entire life cycle of website development, ensuring that the end result is as expensive and ineffective as possible.
Trainers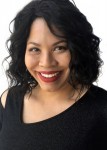 Cheryl Contee is the award-winning CEO and co-founder of Do Big Things, a digital agency that creates new narrative and new tech for a new era focused on causes and campaigns. She is the Amazon bestselling author of Mechanical Bull: How You Can Achieve Startup Success. Cheryl was a co-founder of social marketing software Attentive.ly at Blackbaud, the first tech startup with a black female founder on board in history to be acquired by a NASDAQ-traded company. Her prior company Fission helped write the early source code for Crowdtangle, earning sweat equity in a successful social enterprise startup acquired by Facebook in Dec 2016. Cheryl is proud to be a co-founder of the tech inclusion initiative #YesWeCode.
Other sessions: Ask a Sista: Black Women Muse on Politics, Policy, Pop Culture and Scholarship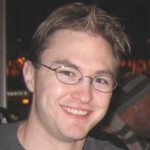 Aaron Welch is a partner and CEO of Advomatic, a full service web development firm that builds high performance websites for good causes using the Drupal content management system. Advomatic is a pioneer of open source technology development for non-profits, advocacy organizations and the progressive movement and has worked with a wide variety of awesome clients including the ACLU, GLAAD, Center for Media and Democracy, Rutgers University, Sony Music, The New York State Senate, the NRDC and the TckTckTck campaign. Prior to founding Advomatic, Aaron worked as web developer for Dean for America's Iowa web team, and was an active contributor to Drupal itself. In his spare time he scuba dives and eats fire.