Screening Showcase #2
Starts: Friday, Jun. 8 10:30 AM (Eastern)
Ends: Friday, Jun. 8 11:45 AM (Eastern)
Films are an effective way to engage new audiences, communicate dynamic ideas and provoke conversation. See short segments of films that seek to influence the debate, learn about the work and share thoughts on impact, distribution, partnerships and the potential to turn reel action into real action.  Lineup subject to change.
Tony and Janina's American Wedding – Tony & Janina's American Wedding follows a Chicago Polish family through the red tape of the current U.S. immigration system. Breaking out of the negative media stereotype of the undocumented, this film tells the human rights story of post-9/11 that every undocumented immigrant in America faces today. The film became a clear agent for change and breaking news story when the Wasilewski family was reunited on U.S. soil on August 8, 2011.  Award winning filmmaker Ruth Leitman will screen a short epilogue teaser for the new version and show how the film and outreach were used to create change.
Home Front: Portraits from Sheikh Jarrah – From Home Front, a series of mini-portraits of Palestinians and Israelis involved in nonviolent protest in an East Jerusalem neighborhood, comes the personal story of Mohammed, a Palestinian teenager whose family is forced to give up part of their home and live under the same roof as a family of settlers. He comes of age in the face of unrelenting tension with his neighbors and unexpected cooperation with Israeli allies in his backyard. Produced by Just Vision, the award-winning team that created Budrus and Encounter Point. 
Mission of Mermaids – Mission of Mermaids invokes our mythical connection to the sea. Director Susan Rockefeller takes a personal approach, based on her love for the oceans, using the metaphor of the mermaid. The film describes the facts of mis-use: ocean acidification, over-fishing, and pollution. MOM opens a dialogue about changing the human relationship to the sea, knitting our past reverence for nature with the urgent need to change course. Featured in the film are many ocean stewards—artists and activists who advocate change and educate the public on making choices in their daily lives to improve the health of the sea.
Dr. Goddess Goes to Jail – When Dr. Goddess gets arrested for lying down on a development site in Pittsburgh's Hill District neighborhood, all heaven and hell break loose! This theater production is an inter-generational celebration of the Civil Rights Movement, starring "four little girls" with an emphasis on sports obsession and corporate greed.
Panelists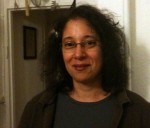 Angela is an award-winning filmmaker who has worked in community relations and publicity. Together with her sister Gwen Alston, she designs and implements grassroots outreach campaigns for films. Films MocaMedia has represented include A Sea Change (excerpt screened at Netroots Nation 2008), Saint Misbehavin': The Wavy Gravy Story, and Striking a Chord. Angela served as technical director of Democracy Now! for six years. She is a board member of the Video Association of Dallas, and a member of Women in Film Dallas and D-Word, an electronic community for documentary makers. She is currently in development with her first feature-length doc, Starting at Zero. Angela has an MFA in filmmaking from the University of Texas at Austin and a BZ in philosophy and biology from Swarthmore College.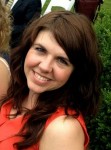 Jessica Devaney is a digital communications strategist with a decade of experience in technology and social change advocacy. She is the Communications and Production Manager at Just Vision, an organization generates awareness and support for Palestinians and Israelis who are pursuing freedom, dignity, security and peace using nonviolent means.
Jessica is the Associate Producer of Budrus, an award-winning documentary about a Palestinian community organizer who unites local political factions along with Israeli supporters in an unarmed movement to save his village from destruction by Israel's Separation Barrier. It was hailed as the year's "must-see documentary" in the The New York Times.
Jessica is the producer of Just Vision's short film series Home Front: Portraits from Sheikh Jarrah profiling nonviolent efforts in East Jerusalem and co-producer of the 25-minute documentary My Neighbourhood, which premiered at the Tribeca Film Festival and was broadcast on Al Jazeera.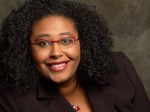 Affectionately known as "Dr. Goddess," Kimberly C. Ellis, Ph.D. is a Scholar of American and Africana Studies, an Artist, Activist and Entrepreneur. An international thought leader on culture, gender and social technology, she a published author, speaker and producer with many successful campaigns. Dr. Goddess is a staple presenter at Netroots Nation, PDF and SXSW and her writings and appearances can be found across the internet, from Alternet, Ebony and BlackEnterprise, to HuffPostLive, Al Jazeera America and radio programs on NPR, BBC_WHYS, Voices of Russia, MomsRising and Sirius XM. She is also in the WMC's "SheSource" Directory. Dr. Goddess is the Digital Director of the National Black Theatre Festival, co-founder of #AskaSista, founder of the civic tech project, #BlackPoliticsMatter, author of the upcoming book, "The Bombastic Brilliance of Black Twitter," and the producer of "You're Beautiful to Me," a feature documentary film about the journey with her Mother's dementia.
Other sessions: Tweeting the Revolution: Twitter Training for Campaigning, Turn It Up: Using Hip-Hop to Mobilize in 2012, Ask a Sista: Black Women Muse on Politics, Policy, Pop Culture and Scholarship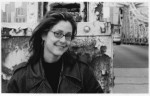 Leitman has directed 6 award-winning feature documentary films. Her film "Alma" won the Documentary Prize at the Hamptons Film Festival, screened at Director's Guild of America NYC and the Whitney Biennial. "Lipstick & Dynamite" premiered at the TriBeCa Film Festival was released nationally in theaters, broadcast on SHOWTIME, featured on Jay Leno, Conan O'Brien and Fresh Air. Most recently her immigration film "Tony & Janina's American Wedding" won a jury prize at Chicago International Film Festival, Grassroots Impact Award at Flyway Film Festival and Immigrant Law Center of Minnesota's National Advocate of the Year.
Leitman is the writer of "Fordson", about a Muslim high school football team, winning numerous festival awards this year.
Leitman has directed for Ronald McDonald House Charities, Safe Humane Chicago, American Trial Lawyers Association, Sallie Mae Student Loans, Redwalls, Neko Case, Outkast, Black Crowes and Indigo Girls. Leitman teaches documentary filmmaking at Columbia College Chicago.