Enough for All of Us: Supporting New Arrivals and Long-term Residents with Solidarity, Justice and Abundance
Session Type(s): Panel
Starts: Friday, Jul. 14 2:45 PM (Central)
Ends: Friday, Jul. 14 3:45 PM (Central)
Room: Buckingham
The arrival of tens of thousands of asylum-seekers in major northern cities over the past year has sharpened the national debate on immigration and the federal resources that would be required to humanely address the domestic crises caused by years of harmful and extractive foreign policy.
Nearly ten thousand asylum-seekers have arrived in Chicago since Texas Gov. Greg Abbott first started sending buses in the fall of 2022; the majority have arrived by bus but thousands have also come of their own free will, in the hopes of finding a safer and more welcoming community.
Their arrival has strained the city's shamefully under-resourced homelessness, public health, and public education systems. The hundreds of millions of dollars required simply to patch these systems rapidly has provoked painful outcry from long-term residents, many of them Black, who have suffered the brunt of these under-resourced and broken systems themselves for years prior.
In this panel, local officials at the city, county, and state level, together with frontline Black and immigrant organizers, will share the challenges they've encountered, their plans for modeling solidarity and abundance, and the lessons that other cities and regions can learn from these efforts.
Moderator
Xanat Sobrevilla leads OCAD's campaign and coalition work. While supporting anti-deportation campaigns, Sobrevilla also ensures that OCAD plays a meaningful role in the Erase the Gang Database Coalition and push back on the ways surveillance is used to target immigrants for deportation. She transitioned into OCAD after being involved with the Immigrant Youth Justice League (IYJL) and the group decided to focus on anti-deportation tactics as one of the means for collective liberation.
Other sessions: A Chance to Come Home: Remedying Injustices of the U.S. Immigration System
Panelists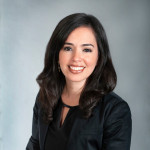 Cristina Pacione-Zayas, PhD, is serving as the First Deputy Chief of Staff for Mayor Brandon Johnson, with a demonstrated track record of effectively working in Illinois General Assembly schools, community and advocacy organizations, with skills in Early Childhood Policy, Family Engagement, Policy Analysis, Latine Studies, Political Strategy, Restorative Justice, and Education Policy.
Dr. Pacione-Zayas served in the Illinois State Senate on the Education, Health, Higher Education, Human Rights and Revenue committees. She also serves on the Illinois Early Learning Council executive committee, Illinois State Team of the BUILD Initiative, and Title V Needs Assessment Advisory Committee for the State's federally-mandated Maternal and Child Health Services. Her service in Chicago Public Schools and Enlace Chicago built a track record for leveraging community partnerships, implementing restorative justice practices, and supporting the leadership of young people, parents, and educators.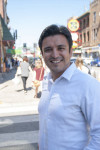 Alderman Byron Sigcho-Lopez was sworn in to serve on the Chicago City Council in May of 2019 as Alderman of Chicago's 25th Ward which includes the communities of Pilsen, Little Village, University Commons, and Heart of Chicago. He was re-elected to his second term in 2023 and now serves as the Chairman of the Chicago City Council's Committee on Housing & Real Estate.
As an immigrant who came to the US alone as a teenager, Byron found care in every day teachers, coaches, and community members who gave him shelter, guidance, taught him the English language, and a gave him a pathway to a good education. Ten years ago, Byron settled in Pilsen, a historic immigrant working class neighborhood in Chicago and worked as an adult education teacher, founding the bilingual adult education program at the University of Illinois at Chicago. He became politically active after former-Mayor Rahm Emanuel listed a neighborhood public school for closure where Byron volunteered as a soccer coach and lead community efforts to keep that school open which were ultimately successful.
Later, Byron served as the Director of the Pilsen Alliance where he was a leader in the struggle against gentrification and displacement, co-founding the campaign to Lift the Ban on rent control in Illinois. As Alderman, Byron was the Chief Sponsor of an ordinance to curtail harassment of homeowners who have been targeted by predatory developers. Byron is a member of the Chicago Democratic Socialists of America. He holds a bachelors in Mathematics and Business Administration from Cumberland University, and a Masters in Economics from the University of Illinois at Chicago. He is currently a PhD candidate in the field of Urban Education Policy.
Other sessions: Housing Advocacy for All: Coordinating Local, State and Federal Efforts