Telling Our Truths: Winning In 2022 in the Face of Right Wing Fearmongering
Session Type(s): Featured Panel
Starts: Thursday, Aug. 18 1:00 PM (Eastern)
Ends: Thursday, Aug. 18 2:15 PM (Eastern)
How do we hold our ground and go on offense while the right fearmongers around transgender youth, 'parental rights,' and Critical Race Theory? By saying what we are for, while exposing their motivations for exploiting divisions and scapegoating. Earlier this year, ASO Communications created and tested new Race Class Gender Narratives (RCGN) — and found that they mobilized our base and neutralized the impact of right-wing attacks with persuadables. In this panel, we'll hear from communicators and state leaders in Wisconsin, Ohio, and Texas about telling our truths to defeat the latest opposition attempts to divide and conquer and how we can use effective messaging to win in the 2022 midterms and beyond.
Moderator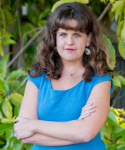 Host of the Words to Win By podcast and Principal of ASO Communications, Anat Shenker-Osorio examines why certain messages falter where others deliver. She has led research for new messaging on issues ranging from freedom to join together in union to clean energy and from immigrant rights to reforming criminal justice. Anat's original approach through priming experiments, task-based testing and online dial surveys has led to progressive electoral and policy victories across the globe.
Anat delivers her findings packed in snark at venues such as the Congressional Progressive Caucus, Centre for Australian Progress, Irish Migrant Centre, Open Society Foundations, Ford Foundation and LUSH International.
Her writing and research is profiled in The Atlantic, Boston Globe, Salon, The Guardian and Grist among others. She is the author of Don't Buy It: The Trouble with Talking Nonsense About the Economy.
Other sessions: On to November: How We Win and Save Democracy
Panelists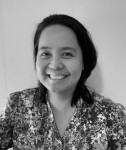 Maki serves as Communications and Narrative Director for the Ohio Organizing Collaborative, a grassroots organization focused on building power for everyday Ohioans. Most recently, she led communications for the Yes On 24 campaign in Cleveland, which won powerful police accountability and independent civilian-led oversight for Clevelanders unjustly impacted by policing.
Maki has carried out much of her career at the intersection of journalism and communications, including covering Ohio politics for Capital & Main and managing media relations for the Equal Justice Initiative. Her work has appeared in The Guardian, Fast Company, Capital & Main, Prism, and the progressive Filipino publication Rappler.
She graduated from Swarthmore College and has a master's in journalism entrepreneurship from the University of Colorado Boulder. She lives in Cincinnati.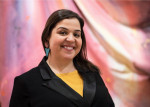 Eleonore Wesserle is the Senior Capacity Builder at We Make The Future Action. By implementing empirically tested, race-forward campaign messaging including the Race Class Narrative, WMTFA helps partners create a better future for every one of us whatever the color of our skin, our genders, or how we pray. At WMTFA, Eleonore helps communicators across the Midwest region sharpen their narrative and messaging skills, and put effective race-forward narratives into practice.
Other sessions: Fund Our Future: Using the Race Class Narrative to Message on Revenue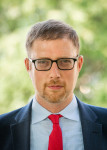 Ben Wikler was elected chair of the Democratic Party of Wisconsin in June of 2019. Now in his second term, he has led the party through an unbroken string of statewide victories, including Wisconsin's defeat of Trump in 2020, and built the WisDems to a new level of success and recognition as a force for progressive change.
Prior to serving as Chair, Wikler served as Washington DC Director and Senior Advisor for MoveOn, where he played a key leadership role in the successful battle to save the Affordable Care Act and Medicaid, as well as many of the other fights for economic, social, and racial justice of recent years. A lifelong activist, Wikler grew up in Madison, Wisconsin, where he first volunteered in politics at age eleven, stuffing envelopes for the Congressional campaign of his godmother, Ada Deer. In high school and college, he volunteered for then-Assemblywoman Tammy Baldwin, interned for Ed Garvey and Sen. Russ Feingold, and fell in love with his now-wife Beth while putting up posters together for a protest. Ben and Beth now live in Madison with their three children and their puppy, Pumpkin.