On to November: How We Win and Save Democracy
Session Type(s): Plenary
Starts: Saturday, Aug. 20 4:30 PM (Eastern)
Ends: Saturday, Aug. 20 6:00 PM (Eastern)
There's a lot at stake this November: control of the House and Senate, state legislative balances and governorships, ballot initiatives on issues like abortion and voting access—and even our democracy as we know it. With the GOP stepping up their efforts to attack and divide us, it's critical that we go on offense with a winning message that both speaks authentically to what we believe across issues and acts as an effective rebuttal to right wing attempts to divide us. We'll kick off this keynote with key findings and messaging recommendations from ASO Communications' Race Class Gender Narrative research, along with lightening talks on issues like education and gun violence. And you'll head home from this year's conference with some inspiration and a call to action from Daily Kos' Markos Moulitsas and Rep. Ilhan Omar.
Panelists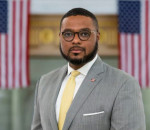 Growing up in the Mon Valley in western Pennsylvania – a historic industrial center just south of the City of Pittsburgh – Austin Davis saw the struggles of working families firsthand. He watched his mom – a hairdresser in McKeesport for more than 40 years – juggle raising a family with putting food on the table, and he watched his dad work hard every day as an ATU bus driver.
Austin knew from an early age he wanted to dedicate his life and career to public service. Throughout his career, he has fought for economic equality, worked to lift people out of poverty and secure fair funding for education, and has been committed to bettering the lives of people in western Pennsylvania.
In high school, when he felt young people needed a voice in city government, Austin founded and served as chairman of the Mayor's Youth Advisory Council under the City of McKeesport Mayor Jim Brewster. Working with city leaders, Austin helped combat rising youth violence and provided the young people of McKeesport with more opportunities to get involved in civic life.
Austin is a first generation college graduate in his family, and after studying political science at the University of Pittsburgh, he began pursuing a career in public service. By the age of 21, the Tribune-Review called him "a veteran at the politics of helping others."
Beginning in 2012, Austin joined the office of the Allegheny County (PA) Executive, spearheading the office's vision and transition teams in the early days of the administration and serving as the office's representative on the Jail Oversight Board; the Minority, Women, and Disadvantaged Business Enterprise Advisory Board; and the Shuman Detention Center Advisory Board.
Then in 2018, Austin successfully ran for the state House of Representatives to represent the Mon Valley and his hometown of McKeesport.
Rep. Austin Davis took the oath of office to serve the people of the Mon Valley on February 5, 2018. When he was sworn in, Austin became the first African American to serve as state representative for the 35th Legislative District in Allegheny County, and he became one of only four African American lawmakers to represent a majority-white district.
Currently, Austin serves as chair of the Allegheny County House Democratic Delegation and vice chair of the House Democratic Policy Committee, as well as serving on the House Appropriations Committee, House Consumer Affairs Committee, House Insurance Committee, and House Transportation Committee. Austin is also a member of the Pennsylvania Legislative Black Caucus, Climate Caucus, and PA SAFE Caucus.
Austin remains committed to the Mon Valley and McKeesport, serving as a board member of the Port Authority of Allegheny County, YMCA of Greater Pittsburgh, Communities in Schools of Pittsburgh, and Auberle.
Austin currently resides in McKeesport with his wife, Blayre Holmes Davis.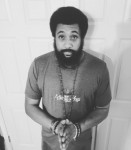 Reggie is an internationally recognized yoga and meditation teacher and the founder/chief serving officer of Active Peace Yoga. His yoga and meditation practice have served as a sanctuary of peace and perspective while navigating the stresses of being a black man in the world and serving in pressure filled jobs at the height of politics. He began his contemplative practices under extreme emotional distress at work and now works with all walks of life in service to helping people navigate this thing called life with more truth, grace, peace and ease.
Through Active Peace Yoga, he offers guidance, teaching and tools/techniques to help others nurture peace of mind, creativity, equanimity in spirit and physical health – helping people commit to well-being as foundational, rather than an afterthought. Reggie has taught Members of Congress, Congressional Staff, major labor unions, educational institutions, leading progressive organizations and individuals from all walks of life – simple tools for managing stress and bringing peace to mind, body and spirit.
Reggie has held many senior strategic and logistical roles across a variety of fields, ranging from global marketing, digital and community organizing, government relations, international education to Presidential campaigning (Kerry/Edwards 2004, 2008 Dem Convention, Bernie Sanders 2016). He recently served as the Congressional Liaison and senior political strategist for MoveOn, managing their relationships, impact and communications with Capitol Hill from 2017 to 2021. While at MoveOn, he played significant roles in the impeachment process as well as bridging the gap between political strategy and connecting grassroots leaders with elected officials. He has spent most of the last two decades at the forefront of social change at the grassroots level and now advises grassroots organizations on how to effectively campaign and take care of themselves in the process.
In addition to his political work and deep study of yoga and meditation, Reggie has authored a thesis entitled, "Yoga and Spiritual Activism: Serving Humanity from a Sense of Devotion and Love." as part of his studies, which articulates much of his teaching philosophy.
Reggie's life work sits at the intersection of bringing more peace and balance to activists; guiding the wellness community toward being more engaged, concerned citizens; and, enhancing the well-being of all walks of life. Achieving this balance is how we catalyze transformative change in our society, which we are desperately in need of at this moment.
Reggie received a B.A. in philosophy from Yale University and an MBA in international strategy from the Vlerick Business School in Belgium.
Other sessions: Wellness Hacks for Political Flacks, Morning Yoga with Reggie Hubbard, Mindful Meditation Moment, Let's Go Crazy: A Prince-themed Yoga Flow/Dance Party, Join the Rest Revolution: A Sound Bath to Restore the Nervous System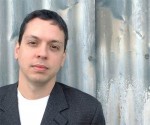 Markos Moulitsas Zúniga is the founder and publisher of Daily Kos.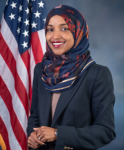 Rep. Ilhan Omar represents Minnesota's 5th Congressional District in the U.S. House of Representatives, which includes Minneapolis and surrounding suburbs. An experienced Twin Cities policy analyst, organizer, public speaker and advocate, Rep. Omar was sworn into office in January 2019, making her the first Somali-American Member of Congress, the first woman of color to represent Minnesota, and one of the first two Muslim-American women elected to Congress.
Other sessions: Data-Driven Organizing: The Progressive Antidote to Dark Money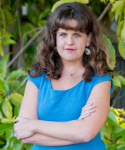 Host of the Words to Win By podcast and Principal of ASO Communications, Anat Shenker-Osorio examines why certain messages falter where others deliver. She has led research for new messaging on issues ranging from freedom to join together in union to clean energy and from immigrant rights to reforming criminal justice. Anat's original approach through priming experiments, task-based testing and online dial surveys has led to progressive electoral and policy victories across the globe.
Anat delivers her findings packed in snark at venues such as the Congressional Progressive Caucus, Centre for Australian Progress, Irish Migrant Centre, Open Society Foundations, Ford Foundation and LUSH International.
Her writing and research is profiled in The Atlantic, Boston Globe, Salon, The Guardian and Grist among others. She is the author of Don't Buy It: The Trouble with Talking Nonsense About the Economy.
Other sessions: Telling Our Truths: Winning In 2022 in the Face of Right Wing Fearmongering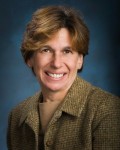 Randi Weingarten is president of the 1.5 million-member American Federation of Teachers, a union of professionals that champions fairness; democracy; economic opportunity; and high-quality public education, healthcare and public services for our students, their families and our communities. Under Weingarten's leadership, the AFT has led a national effort to press for the tools, time and trust educators need to build strong public schools for all children, boost teacher quality, create rigorous academic standards aligned with a strong and deep curriculum, invest in wraparound services that help overcome barriers to student success, and ensure educators have a voice in improving schools.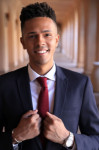 Brandon Wolf is a nationally recognized LGBTQ civil rights advocate, leader in the movement to end gun violence in America, and survivor of the 2016 shooting at Pulse Nightclub. He is a frequent face on MSNBC, CNN, Black News Channel, and is a featured voice in CNN digital, Newsweek, USA Today, and others.
He has been recognized as one of Huffington Post's 30 LGBTQ Influencers under 30 and Business Equality Magazine's 40 LGBTQ Leaders Under 40. Brandon was a national surrogate for Senator Elizabeth Warren's Presidential Campaign and an advisory committee member for President Biden's General Election bid. He serves on the Advisory Boards for the Ban Assault Weapons Now campaign and the National Organization for Victims Assistance. He is a co-founder and current Vice President of The Dru Project, a nonprofit organization that empowers safe spaces in schools for LGBTQ youth, and the Press Secretary for Equality Florida, the state's LGBTQ civil rights organization.