Fund Our Future: Using the Race Class Narrative to Message on Revenue
Session Type(s): Training
Training Tag(s): Communications
Starts: Friday, Aug. 19 4:30 PM (Eastern)
Ends: Friday, Aug. 19 5:30 PM (Eastern)
Room: 329
Where's one issue area where progressives can flip the script, go on offense, and mobilize? Revenue. That's right — after four rounds of research over the past year, we found that there's a sexy, galvanizing, and persuasive way to rally voters around making corporations pay what they truly owe us through wages and taxes and for our governments to fund what our families need to thrive. Learn how to use and implement new Fund Our Future messaging and creative content based in the Race Class Narrative to engage voters in 2022 and win new policies, while inoculating against unrelenting right-wing dog whistles that undermine faith in and desire for robust, effective government.
Moderators
Tinselyn Simms is the Co-Director of the new home for Race Class Narrative implementation, We Make The Future Action. Prior to this role, she served as Assistant Director of Communications at Service Employees International Union (SEIU) where she led communications for the Racial Justice Center. She spearheaded the labor's involvement in the groundbreaking Race-Class Narrative research. In 2019, she completed the Global Messaging Program in Melbourne, Australia.
Other sessions: Telling Our Truths: Winning In 2022 in the Face of Right Wing Fearmongering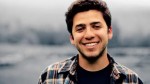 Anthony Torres is focused on building political power for movements aimed at realizing true democracy while tackling our crisis of climate change, social inequality, and rising authoritarianism. He is the Director of Collaboration at ASO Communications, a firm focused on developing effective messaging for progressive movement and campaign wins, and a core team member of a project to build a new mass movement to reckon with the ongoing harms from our past and make reparations a public and political priority. Prior to this, he served as Communications and Political Director for By the People, the grassroots national campaign to impeach and remove Trump and fought for a Green New Deal and transformative international trade policies as the Campaign Strategist for Sierra Club's Living Economy Program. He is a proud unionist, having been a leader of the Progressive Workers Union, and has delivered recommendations to the EPA as a member of their Youth Perspectives on Climate Justice Workgroup. Originally from Long Island, New York and currently living in Brooklyn, Anthony has been named as a Top 50 Fixer by Grist and a Brower Youth Award winner and believes our movements must act as a united, cross-class, multiracial front to build power and create long lasting change.