Putting Human Rights at the Center of U.S. Foreign Policy
Session Type(s): Panel
Starts: Thursday, Aug. 18 2:30 PM (Eastern)
Ends: Thursday, Aug. 18 3:30 PM (Eastern)
Rising authoritarianism demands a credible progressive response that goes beyond slogans. How do we respond to the Uyghur Genocide and the crisis in Ukraine? How do we address the root causes of the global migration crisis and international terrorism? The world looks to the United States for leadership at a time when we no longer believe we should lead or even care. At a moment of national disunity, progressives have an opportunity to articulate a clear answer. Join us to hear from authentic voices regarding the dangers facing indigenous communities abroad and re-envision what a principled U.S. foreign policy looks like and can do for the world.
Moderator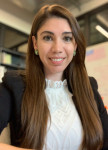 Iman Awad is the Deputy Director at Emgage, an organization focused on uplifting Muslim Americans. She works on the national policy portfolio that includes protecting global human rights as well as improving domestic policies for Muslim Americans. Prior to her current role, she was appointed by Governor Martin O'Malley to lead the nation's first state-level Commissions on Middle Eastern and Continental African Affairs. She was responsible for developing policies to address the needs and concerns of these communities. Her work led to the first MOU with Baghdad, Iraq through Sister Cities International, and she was selected for the team responsible for planning the Governor's international mission to the Middle East. Iman is a current student at the Johns Hopkins School of Advanced International Studies and received her B.S. in Political Science and Economics from Loyola University, Maryland. Notably, she was named 2020 Middle Eastern and North African American National Security & Foreign Policy Next Generation Leader by New America and is a Political Partner at the Truman National Security Project.
Other sessions: More Than a Bomb: The Past and Present Impacts of Nuclear Weapons
Panelists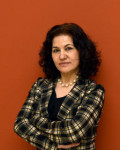 Ms. Rushan Abbas is the founder and executive director of Campaign for Uyghurs. She has been an activist since her days at university, where she was one of the organizers of the pro-democracy protests during mid and late 1980s in East Turkistan (AKA Xinjiang). Since coming to the US, she has been a tireless advocate for Uyghur rights. In 2018, her own sister was abducted by the Chinese regime and illegally sentenced to prison in retaliation for Ms. Abbas's activism in the US. Recently, two U.S. lawmakers nominated Ms. Abbas's organization, Campaign For Uyghurs, for the 2022 Nobel Peace Prize for its prominent and significant contributions to building fraternity between nations and promoting peace by defending the human rights of the Uyghur and other ethnicities that the Chinese regime has targeted with genocide and other crimes against humanity.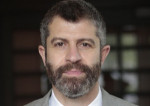 Wa'el Alzayat is CEO of Emgage, where he provides strategic and operational guidance and management for the organization. He is based in Washington, D.C. Alzayat previously served with distinction as a U.S. Middle East policy expert at the U.S. Department of State for ten years, including as Senior Policy Advisor to U.S. Ambassador to the U.N. Samantha Power and Syria Outreach Coordinator with Ambassador Robert Ford.
As a first generation Arab and Muslim American, Alzayat has long been a passionate advocate for protecting fundamental American values and freedoms, and increasing the civic engagement of minority communities. Alzayat was recently named Top 10 Inspiring Arab Americans Leaders by Huffington Post.
Natasha Hall has over 15 years of experience as a practitioner, government official, and analyst in civilian protection, refugees and humanitarian crises, governance, and the environment. She has interviewed hundreds of people fleeing persecution in over 15 countries in the Middle East, Africa, Asia, the Southern Caucasus, and Europe.
Her reports have spurred congressional hearings and high-level donor responses on Syria. As a director with Mayday Rescue, she led these responses, working with the White Helmets to reinforce critical civilian infrastructure and protect civilians from explosive weapons and other consequences of the war. She is a commentator and contributor for a number of media outlets and think tanks, including CNN, BBC, and MSNBC. She has written articles and in-depth analyses for the Washington Post, Newsweek, U.S. News & World Report.