Data-Driven Organizing: The Progressive Antidote to Dark Money
Session Type(s): Panel
Starts: Saturday, Aug. 20 10:00 AM (Eastern)
Ends: Saturday, Aug. 20 11:00 AM (Eastern)
In the 2022 midterms cycle, the progressive movement has seen an influx of dark money in addition to IE spending to buy elections against progressive candidates. While in the immediate future there's no way to regulate such spending, an antidote has been shown in offsetting spending by already being organized. The progressive movement was birthed out of grassroots organizing, and that must remain our recipe to success no matter the money spent. This panel will focus on how campaigns can offset spending or overcome other financial challenges by building a robust organizing program, using case study examples of some of the greatest campaigns of recent that have accomplished this feat.
Moderator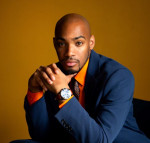 A native of Detroit, Christopher is a political operative who specializes in strategy, turnout, and messaging. Prior to joining Democracy for America, Christopher served as the National Political Director for the Collective PAC.
Christopher has served as the Deputy Campaign Manager for Kim Foxx, Cook County State's Attorney re-election campaign, and Executive Director of the Ohio Legislative Black Caucus, the nation's oldest legislative black caucus. Christopher began his career in politics in 2012 both interning for Congressman John Lewis and working on President Obama's re-election campaign. Christopher holds a B.A. from Bowling Green State University in Film Production and a M.A. from American University in Strategic Communication.
Outside of his career Christopher is a proud member of Phi Beta Sigma Inc., charter member for New Leaders Council – Columbus chapter.
Panelists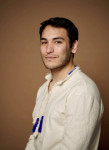 Nathán is the co-founder and president of Bluebonnet Data, a 501c4 mobilizing the next generation of data and tech talent to empower progressive campaigns and causes.
Born and raised in Mexico, he earned a joint degree in Philosophy and Statistics from Harvard University. After obtaining his US citizenship in early 2018, he volunteered on the Beto O'Rourke Senate campaign as the first data analyst. Building on that experience, Nathán and his cofounders launched Bluebonnet Data with the mission to recruit, train, and organize other people with data science and coding skills to volunteer on data analysis teams for progressive campaigns and causes. Since its launch, Bluebonnet has successfully mobilized 1000+ fellows in support of 500+ campaigns in 45 states.
Rosetta Okohson's political journey began when she was eight years old. From knocking doors for Kathleen Kelly Burkett with her mother and grandmother, Rosetta learned that good politics need to be built – that a candidate is only as good as the staffers supporting them, and even the best civic leaders need a team to see them over the finish line.
That conviction has been at the core of every political campaign and electoral initiative that Rosetta has tackled since, along with a set of guiding progressive values. Though her career in organizing began in a deep red state, Rosetta refused to compromise on her beliefs that love is love, no human is illegal, reproductive rights are human rights, and that Black lives matter. Driven to action by the 2016 presidential election, Rosetta developed her own kind of consulting firm – one that would only work for clients and causes who shared her vision for a more equitable tomorrow.
That firm, Meyers Okohson Political Consulting, has grown in the space of four years from a two-person operation working out of her apartment dining room to a full-service consulting group, one which represents clients at every level of elected office, and employs a staff of dozens. Over the course of the past three cycles, only five seats in the Missouri State House have flipped from red to blue – and Rosetta's team was responsible for three of them. From consulting for organizations such as NARAL Pro-Choice Missouri to providing field solutions for Bernie Sanders' presidential primary bid, Rosetta and M.O. Political have provided energy, enthusiasm, and holistic organizing experience that is second to none. Her firm has raised millions of dollars and knocked over 200,000 doors in the past cycle alone, culminating in the mayoral victory of Tishaura O. Jones in the City of St. Louis.
True to her roots, Rosetta has remained dedicated to training and uplifting a new generation of professional political operatives through her work at M.O. Political. Internship and fellowship programs ensure that the passionate individuals who join her in doing the work will carry the skills they learn forward, and onto future campaigns and endeavors. Through it all, Rosetta has proven that it is possible to create success on the campaign trail and in the boardroom without compromising on the progressive values at the core of her mission.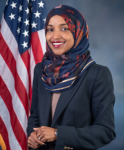 Rep. Ilhan Omar represents Minnesota's 5th Congressional District in the U.S. House of Representatives, which includes Minneapolis and surrounding suburbs. An experienced Twin Cities policy analyst, organizer, public speaker and advocate, Rep. Omar was sworn into office in January 2019, making her the first Somali-American Member of Congress, the first woman of color to represent Minnesota, and one of the first two Muslim-American women elected to Congress.
Other sessions: On to November: How We Win and Save Democracy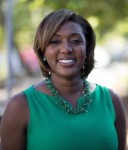 In January 2019, Yvette became the first woman to serve as a Chief Executive Officer at Democracy For America (DFA), as well as the first woman of color in executive leadership.
Yvette is a lawyer, MBA, and former Cincinnati City Council President Pro Tempore. She served as the Federal Electoral Manager for Democracy for America during the second half of 2018 helping to flip control of the US House with historic victories electing the most progressive and diverse coalition of candidates in America's history.
Yvette was elected to the Cincinnati City Council in 2011 and re-elected in 2013 for a four-year term. She served as President Pro Tem from 2013-2017. In 2017 she ran for Mayor of Cincinnati and earned the full support and endorsement of DFA members across the country. She made history as the first Black woman in Cincinnati's 200-year history to win a Mayoral primary but came up just short of victory in the general election despite winning 15 of 26 wards.