On (and Off) the Media: How the Press Can Save or Sink Democracy
Session Type(s): Panel
Starts: Saturday, Aug. 20 3:15 PM (Eastern)
Ends: Saturday, Aug. 20 4:15 PM (Eastern)
The media has an essential role to play in preserving–or destroying–democracy. This panel will discuss the press's successes and failures in this area, explain the dangerously direct path of misinformation from the fringes of the internet to mainstream news outlets, and what progressives can do to both hold the media accountable for their failures and support factual, pro-democracy reporting that actually reaches voters.
Moderator
Panelists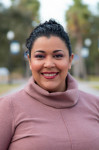 Liz Lebrón is the research manager for Voto Latino, one of the largest voter registration organizations in the country. In her role, she oversees research for the Latino Anti-Disinformation Lab (LADLab), a joint project between Voto Latino and Media Matters for America. Liz drives the lab's research into election-related disinformation campaigns that target the Latino community and threaten to suppress Latino turnout.
Prior to joining Voto Latino, Liz served as the voter outreach manager for Pinellas County, Florida, where she led the transition from in-person to virtual voter engagement during the 2020 election cycle. Liz began her research career in corporate communications, where she worked with Fortune 500 companies and Forbes Global 2000 firms, before working in higher education while earning graduate degrees in communications and political science. When she's not working to increase voter turnout in the Latino community, Liz is writing her dissertation on Latino politics.
Other sessions: Tools and Strategies to Monitor and Combat Disinformation, Disinformation and the Vote: Defending the Ballot Box in a Post-Truth World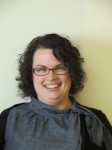 Melissa Ryan has spent more than a decade working at the intersection of politics, media, culture, and technology. Today, she uses her expertise to help people, policymakers and institutions combat online extremism and toxicity.
Melissa became fascinated with extremism and disinformation during the 2016 U.S. elections, as she watched once-fringe extremist networks rise to prominence as they were amplified by mainstream candidates and media. She was among the first progressives to chronicle the rise of the alt-right online when she launched Ctrl Alt-Right Delete shortly after the election, which has since grown to more than 15,000 weekly readers.
Ryan's expertise is sought out by journalists, politicians, leaders and everyday Americans who want to better understand how current events are shaped by social media and how political campaigns use digital strategy to engage voters.
Other sessions: Solving the Climate Crisis Starts With Combatting Disinformation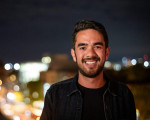 Brennan Suen is a senior strategist at Media Matters, where he has worked since July 2015. Brennan focuses on external affairs related to online disinformation and platform accountability, and he was formerly the LGBTQ program director. He has a bachelor's degree from Northwestern University.