Disinformation and the Vote: Defending the Ballot Box in a Post-Truth World
Session Type(s): Panel
Starts: Friday, Aug. 19 11:00 AM (Eastern)
Ends: Friday, Aug. 19 12:00 PM (Eastern)
Activists who work to close the racial turnout gap fight disinformation on two fronts: they divert resources to counter false and misleading narratives that target their communities, and they seek greater accountability from the tech platforms where bad actors spread disinformation. This panel brings together a group of experts on the frontlines in the battle against election-related disinformation campaigns that can suppress voter turnout and support for progressive candidates. They will discuss the challenges they face, including the proliferation of non-English disinformation, the research- and policy-based solutions their organizations use to fight back, and share tactics your organization can use to counter disinformation.
Moderator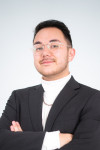 Kyle Van Fleet (he/him/his) is the Strategic Communications Associate at APIAVote, where he leads the organization's efforts to monitor mis- and disinformation regarding democracy, elections, and harmful narratives impacting or originating from AAPI communities. Kyle also manages APIAVote's social media strategy and supports the organization's overall work on narrative change among other duties. Prior to joining APIAVote, Kyle worked as a Digital Research Associate monitoring mis- and disinformation at GQR during the 2020 election cycle. Kyle is a graduate of James Madison University and is an accomplished professional photographer.
Other sessions: Tools and Strategies to Monitor and Combat Disinformation
Panelists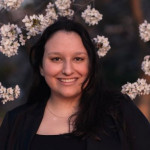 Rose Lang-Maso is a Campaign Manager at Free Press, a nonprofit which sits at the intersection of media and tech justice. Rose builds winning corporate accountability and policy campaigns that advance digital civil rights and mitigate the harms caused by disinformation, hate, and related online forces. As a Harry S. Truman Scholar, Rose seeks to further equity, civil rights, and democracy in all aspects of her work. Prior to joining Free Press, Rose built and managed Common Cause's Stop Disinformation Field Program, a grassroots effort leveraging thousands of volunteers that monitored democracy-related disinformation on social media throughout the 2020 election cycle.
Other sessions: Big Tech's Threat to Democracy: The Double-Edged Sword of Social Media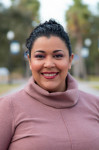 Liz Lebrón is the research manager for Voto Latino, one of the largest voter registration organizations in the country. In her role, she oversees research for the Latino Anti-Disinformation Lab (LADLab), a joint project between Voto Latino and Media Matters for America. Liz drives the lab's research into election-related disinformation campaigns that target the Latino community and threaten to suppress Latino turnout.
Prior to joining Voto Latino, Liz served as the voter outreach manager for Pinellas County, Florida, where she led the transition from in-person to virtual voter engagement during the 2020 election cycle. Liz began her research career in corporate communications, where she worked with Fortune 500 companies and Forbes Global 2000 firms, before working in higher education while earning graduate degrees in communications and political science. When she's not working to increase voter turnout in the Latino community, Liz is writing her dissertation on Latino politics.
Other sessions: Tools and Strategies to Monitor and Combat Disinformation, On (and Off) the Media: How the Press Can Save or Sink Democracy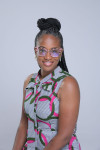 Ranada Robinson is the Research Director at the New Georgia Project and the New Georgia Project Action Fund. Ranada is responsible for designing and moving forward NGP and NGPAF's mission-driven research agenda and transforming research findings into strategic insights that inform the organizations' strategic efforts. She also is an economic development consultant, who spent 12 years working for a holistic economic development strategic planning firm that has worked in 35 states and over 150 communities. Ranada's overarching goal for everything she does is making historically disadvantaged communities better for future generations. Ranada holds a Master of Science in Urban Policy Studies with specializations in policy analysis and economic development and planning and a Master of Science in Risk Management and Insurance from Georgia State University. Ranada is also a graduate of Tougaloo College, where she earned bachelor's degrees in mathematics and computer science.
Deeply involved in community service, Ranada is active in several organizations, including New Leaders Council. A 2017 alumna of the NLC Atlanta Institute, Ranada has served as the chapter's Finance Chair and Alumni Co-Chair. She was also the 2018-2019 President of Outstanding Atlanta and currently serves on the organization's Board of Trustees. She also serves on the Tufts University CIRCLE Advisory Board and The People's Uprising Board of Directors. In 2017, she was featured in Who's Who in Black Atlanta. She served as president of Tau Epsilon Omega Chapter of Alpha Kappa Alpha Sorority, Inc., and its nonprofit arm, The Twenty Pearls Foundation, Inc. In 2016, she was inducted into the Tougaloo College Inaugural Class of 40 Under 40 for her career achievements as well as her alumni leadership, which includes president of the Atlanta Alumni Chapter, Southeastern Regional Representative for the national alumni association, and currently Membership Chairman of the national alumni association.