Tools and Strategies to Monitor and Combat Disinformation
Session Type(s): Training
Training Tag(s): Communications
Starts: Thursday, Aug. 18 2:30 PM (Eastern)
Ends: Thursday, Aug. 18 3:30 PM (Eastern)
This workshop, led by disinformation researchers from Voto Latino and APIAVote, will show attendees how to incorporate anti-disinformation narratives into their strategic communications and programming plans. We'll share key findings from our research and actionable strategies to identify the disinformation narratives that may impact your operational objectives. You'll also learn how to monitor online platforms, identify members of your coalition most vulnerable to disinformation narratives, and create effective counter-disinformation content and programming campaigns. The session will include free and low-cost resources for organizations with limited funds they can dedicate to counter disinformation.
Moderators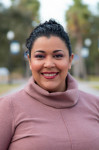 Liz Lebrón is the research manager for Voto Latino, one of the largest voter registration organizations in the country. In her role, she oversees research for the Latino Anti-Disinformation Lab (LADLab), a joint project between Voto Latino and Media Matters for America. Liz drives the lab's research into election-related disinformation campaigns that target the Latino community and threaten to suppress Latino turnout.
Prior to joining Voto Latino, Liz served as the voter outreach manager for Pinellas County, Florida, where she led the transition from in-person to virtual voter engagement during the 2020 election cycle. Liz began her research career in corporate communications, where she worked with Fortune 500 companies and Forbes Global 2000 firms, before working in higher education while earning graduate degrees in communications and political science. When she's not working to increase voter turnout in the Latino community, Liz is writing her dissertation on Latino politics.
Other sessions: On (and Off) the Media: How the Press Can Save or Sink Democracy, Disinformation and the Vote: Defending the Ballot Box in a Post-Truth World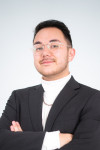 Kyle Van Fleet (he/him/his) is the Strategic Communications Associate at APIAVote, where he leads the organization's efforts to monitor mis- and disinformation regarding democracy, elections, and harmful narratives impacting or originating from AAPI communities. Kyle also manages APIAVote's social media strategy and supports the organization's overall work on narrative change among other duties. Prior to joining APIAVote, Kyle worked as a Digital Research Associate monitoring mis- and disinformation at GQR during the 2020 election cycle. Kyle is a graduate of James Madison University and is an accomplished professional photographer.
Other sessions: Disinformation and the Vote: Defending the Ballot Box in a Post-Truth World