When Asian Americans Buy Guns to Feel Safe: Potential Harms and Electoral Risks
Session Type(s): Panel
Starts: Saturday, Oct. 9 2:15 PM (Eastern)
Ends: Saturday, Oct. 9 3:15 PM (Eastern)
The COVID-19 pandemic has brought a surge in anti-Asian hate incidents, including verbal harassment, physical assault, and even mass shootings in Atlanta and Indianapolis. Asian Americans are understandably living in fear, and increasingly many are turning to buying guns to feel safe. The pro-gun lobby and firearms industry are encouraging this emerging trend to access the Asian American market. What is the risk posed by guns flowing into the Asian American community? How could guns turn into a wedge issue for Asian American voters, the fastest growing voting group? How could Asian American and GVP advocates work together to counter pro-gun right-wing messaging and prevent gun violence?
Moderator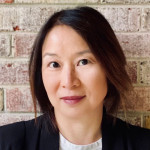 Gloria Pan is a mission-oriented campaign strategist, organizer, leader, communicator, and writer, with more than 20 years of experience in the progressive space advocating for women and families, civil rights, gun violence prevention, and economic justice. Since her days as the communications director for the Institute for the Connected Society (iFOCOS), she has been a front-row observer, explorer, and practitioner of tech-based innovations in communications and campaign strategies that could help make the world a better place.
Other sessions: Disinformation Trends, Community by Community
Panelists
Hsing-Fang Hsieh, Ph.D. (Assistant Research Scientist at the University of Michigan Prevention Research Collaborative) brings experience in health disparities of violence outcome and resiliency. Funded by the National Institute of Justice, she leads an evaluation program of an Anonymous Reporting System to prevent firearm violence and improve school safety. She also serves as a Co-Investigator and evaluation director on multiple federal-, state-, and foundation-funded violence/injury prevention projects, including Youth Violence Prevention Centers, National Center for School Safety, and is a research team member of the NICHD-funded Firearm Safety Among Children and Teens (FACTS) consortium.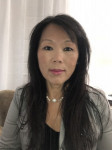 Po Murray is a co-founder and chairwoman of the Newtown Action Alliance (NAA) and the Newtown Action Alliance Foundation (NAAF). The Newtown Action Alliance is an all-volunteer grassroots organization formed after the tragic shootings at Sandy Hook Elementary School to work to bring about legislative and cultural changes that will reduce gun violence, which is a public health crisis in our country. The Newtown Action Alliance Foundation is a 501(c)3 organization that has been working tirelessly since the Sandy Hook Elementary School tragedy to help the community heal and be remembered as the place where positive cultural changes began.
Po is a spokesperson for the NAA and NAAF. Po is also one of the organizers for the Connecticut Chapter of the Women's March and she is a board member of GVPedia, Guns Down for America, and Survivors Empowered. She served on Governor Ned Lamont's public safety transition committee in Connecticut. She was a recent board member of States United to Prevent Gun Violence and co-chaired the Swing States & Messaging Subcommittee for the Biden/Harris Gun Violence Prevention Policy Subcommittee.
Po and her family have lived in Sandy Hook for over 22 years and her four children are graduates of Sandy Hook Elementary School. Po joined the gun violence prevention movement after her neighbor killed his own mother then gunned down 20 children and six educators at Sandy Hook Elementary School on December 14, 2012. Many of her neighbors lost their children on that tragic day.
Po has a deep connection with the Newtown community as she is the cofounder of the Independent Party of Newtown and has served on the Legislative Council, an elected board that oversees town finances and town matters.
Josh Sugarmann is the executive director of the Violence Policy Center (VPC), a national educational organization working to stop gun death and injury. He is the author of the books NRA: Money, Firepower, and Fear as well as Every Handgun is Aimed at You.
Tsu-Yin Wu, Ph.D. RN, is a Professor and PhD Program Director in the School of Nursing. She is also the Director of the Healthy Asian Americans Project (HAAP) and Center for Health Disparities Innovation and Studies at Eastern Michigan University. As a nurse-researcher-advocate, she has an active sustaining program that examines underlying causes of health disparities and her innovative community-level interventions have bridged the gaps in health disparities experienced by Asian Americans and Asians. Her decades of work in Asian Americans and Asians provided the much-needed evidence to demonstrate how health disparities are pervasive in Asian Americans and consequently, designed and implemented culturally-sensitive programs that promote health and well-being among underserved Asian American and Asian populations.