Disinformation Trends, Community by Community
Session Type(s): Panel
Starts: Saturday, Oct. 9 1:00 PM (Eastern)
Ends: Saturday, Oct. 9 2:00 PM (Eastern)
The right is busy sowing divisions in communities of color. This takes the form of usually by manipulative deep listening and appealing to base fears — often in ways intended to encourage people to buy firearms. We bring together a group of experts tracking how and where this is happening, how we can counter it, and what we can do to reaffirm solidarity with affected communities.
Moderator
Panelists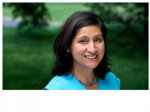 Vanessa Cárdenas works at the intersection of politics, policy, and communications. She is an organizer, communicator and strategist on issues related to disinformation, immigration, climate change, and women's political empowerment. Vanessa has had the privilege of working on a variety of issues in some of the most renowned organizations including the We Are Home campaign, the Biden For President campaign, EMILY's List, the Center for American Progress, the League of United Latin American Citizens, World Wildlife Fund, and the National Immigration Forum to name a few.
Vanessa came to the US as a teenager from Bolivia. Her first job after college was as a teacher assistant. She lives in Fairfax, VA with her family.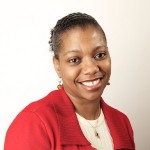 Shireen is founder of Digital Sisters/as, the first organization specifically focused on women and girls of color in technology and digital media, Shireen has been at the forefront of addressing the role that industries have played in discrimination and abuse of women. Shireen is founder of Stop Online Violence Against Women (SOVAW) (http://stoponlinevaw.com) — an initiative that collaborates with survivors, activists, organizations, lawmakers, and legislators to work together to create a safer and saner Internet culture that is inclusive of women and girls of color facing gendered and race-based threats. She is also co-founder of Human First Tech (http://humanfirst.tech ), a project cultivating technologies that center the needs of the community not just the networked individual.
Shireen has been named one of Fast Company's Most Influential Women in Technology, DC Tech Titan, DC's Top Ten most influential in Social Media, The Root 100: African-American Leaders of Excellence and GovFresh's 100+ Women in Government & Tech. She has been honored with the Social Citizen: Apps for Democracy DC, Community Technology Leader, Rising Star: Woman of Color in Technology, and Heroine in Tech awards.
Shireen was born and raised in the projects of New York City. She currently resides with her family in the Washington DC area, a city engrossed in government 2.0 politics.
Other sessions: Deprogramming Conspiracy Theorists: Advice from Cult Therapists and Organizers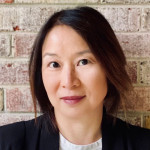 Gloria Pan is a mission-oriented campaign strategist, organizer, leader, communicator, and writer, with more than 20 years of experience in the progressive space advocating for women and families, civil rights, gun violence prevention, and economic justice. Since her days as the communications director for the Institute for the Connected Society (iFOCOS), she has been a front-row observer, explorer, and practitioner of tech-based innovations in communications and campaign strategies that could help make the world a better place.
Other sessions: When Asian Americans Buy Guns to Feel Safe: Potential Harms and Electoral Risks