Manager Confessions: This Meeting Could Have been an Email
Session Type(s): Panel
Starts: Thursday, Oct. 7 1:00 PM (Eastern)
Ends: Thursday, Oct. 7 2:00 PM (Eastern)
Is "progressive manager" an oxymoron? Many of us have seen people in that role oppress and take advantage of others. And most of the resources out there are written by white, corporate-centric people. How do we challenge these olds patterns and systems? How do we live our values as progressives in management roles? This panel will explore our struggles and shortcomings, our aspirations, and how we can continue to push for the progressive movement to treat management as a hard skill, not an afterthought.
Moderator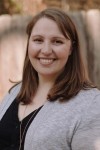 Lola Elfman Greene is a founder and CEO of DevelopWell, as well as a Leadership Coach and Master Trainer with a passion for creative learning and social change.
DevelopWell is a womxn-owned and operated coaching and consulting practice that develops leaders and teams in values-driven organizations with a holistic and innovative approach. Our team brings years of experience from the technology, organizing, and People & Culture fields to ensure our clients are employing the best structures and practices that will allow their teams to achieve their full potential.
Lola's work focuses on developing strong leaders and teams through coaching, team building, and talent development. She has set the standard for engaging and productive team retreats and meaningful management practices with groups like ActBlue, Sunrise Movement, UltraViolet and others.
Lola believes that everyone is a leader, not just line managers or the C-Suite, and that everyone has the potential to positively impact their organization, their families, and the world.
Other sessions: So You Think You Can DEI? How Staff Can Lead Internal DEI Efforts Effectively
Panelists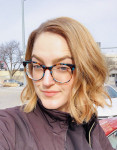 Malinda Frevert has 11 years of experience doing digital work for candidates, electoral groups, and advocacy organizations.
She began her career organizing farmers and ranchers agains the Keystone XL pipeline for BOLD Nebraska, has worked for campaigns in Minnesota and Ohio, ran the email program at EMILY's List for four years, and was deputy digital director of the DSCC. She's been managing teams for 5 years.
She currently works as the Managing Director of Fireside Campaigns.