They Said WHAT? Black Disabled Women Discuss the Cultural Shift in White-dominated Social Justice Spaces
Session Type(s): Panel
Starts: Saturday, Aug. 15 12:00 PM (Eastern)
Ends: Saturday, Aug. 15 12:50 PM (Eastern)
The murder of George Floyd spearheaded a worldwide movement that has brought the issue of racism to the forefront of everyone's minds–especially within spaces that are mission-driven to advocate for marginalized people that are, nevertheless, dominated by white people. In this panel, Black disabled women and allies discuss working and collaborating with a community that has a long history of being racist and oppressive to racially marginalized people. Our intent is to invite critical thinking from people who work in progressive spaces that have histories of being racist but are similarly experiencing "awakenings."
Moderator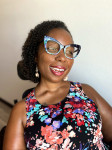 Andraéa LaVant is founder and president of LaVant Consulting, Inc. (LCI), a social impact communications firm that offers cutting-edge corporate development and content marketing for brands and nonprofits. LCI's specialty is helping brands "speak disability with confidence." As a communications consultant and inclusion specialist, Andraéa has over a decade of experience working with programs that support youth and adults with disabilities and other underserved populations. Her professional roles and personal advocacy have presented her with a variety of notable opportunities to share messages and prompt change for people with disabilities across the globe. She currently serves as the impact producer for Netflix's feature-length documentary, Crip Camp, where she is charged with leading the campaign's efforts to promote understanding of disability as a social justice issue and build across lines of difference. Andraéa is a strong advocate for exploring disability from an intersectional lens and offers a unique perspective on the initiatives that she supports.
Other sessions: Film Screening: Crip Camp, A Crip Camp Discussion: Community Building as Movement Building
Panelists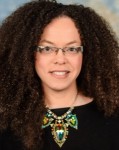 Reyma McCoy McDeid is the Executive Director of Central Iowa Center for Independent Living in Des Moines.
She has carved out a unique career in employment services, disability advocacy, and education and she works to engage voters with disabilities into the political process and educate elected officials on the issues that impact the nation's largest marginalized community. She holds a Master's degree in Nonprofit Administration with a concentration in Business; her vocation is supporting fellow individuals on the Autism spectrum to lead independent, fulfilling lives.
Other sessions: Disaster Strategy So White: How a Lack of Inclusivity Harms Recovery Efforts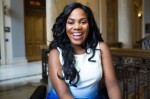 Ola Ojewumi is a writer and a community organizer based in Washington, D.C. She is the founder of the global education nonprofit organization, Project ASCEND. The Clinton Global Initiative, MTV, Intel, Glamour Magazine, and The Huffington Post have praised her charitable initiatives. Ola is a graduate of the University of Maryland, College Park and a champion for higher education in marginalized communities.