A Crip Camp Discussion: Community Building as Movement Building
Session Type(s): Featured Panel
Starts: Saturday, Aug. 15 2:00 PM (Eastern)
Ends: Saturday, Aug. 15 3:30 PM (Eastern)
Netflix's award-winning documentary, Crip Camp, chronicles the story of the disability rights movement through the lens of those who led it: disabled people. Moreover, it shares about the transformative power of community building as an impetus for change. In response to present-day global crises, the Crip Camp impact campaign has focused on carving out space for strategic community building that centers collective access and collective liberation. Lauded as a key leader in the social impact space, the campaign has engaged communities worldwide in its efforts to present disability justice as an overarching social justice issue. To date, almost 9,000 participants gather each week for its signature program: Crip Camp: The Official Virtual Experience.
As we continue to celebrate the 30th anniversary of the Americans with Disabilities Act (ADA), join Crip Camp co-directors Nicole Newnham and Jim LeBrecht; actress and Crip Camp impact campaign advisor, Natasha Ofili; and disability policy leader and Crip Camp: The Official Virtual Experience presenter, Patrick Cokley, for a deep-dive discussion on key takeaways from the film and how modern social justice movements can cultivate their communities to strengthen them for lasting social change. This discussion will be moderated by Crip Camp Impact Producer, Andraéa LaVant.
Moderator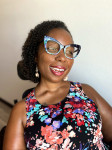 Andraéa LaVant is founder and president of LaVant Consulting, Inc. (LCI), a social impact communications firm that offers cutting-edge corporate development and content marketing for brands and nonprofits. LCI's specialty is helping brands "speak disability with confidence." As a communications consultant and inclusion specialist, Andraéa has over a decade of experience working with programs that support youth and adults with disabilities and other underserved populations. Her professional roles and personal advocacy have presented her with a variety of notable opportunities to share messages and prompt change for people with disabilities across the globe. She currently serves as the impact producer for Netflix's feature-length documentary, Crip Camp, where she is charged with leading the campaign's efforts to promote understanding of disability as a social justice issue and build across lines of difference. Andraéa is a strong advocate for exploring disability from an intersectional lens and offers a unique perspective on the initiatives that she supports.
Other sessions: They Said WHAT? Black Disabled Women Discuss the Cultural Shift in White-dominated Social Justice Spaces, Film Screening: Crip Camp
Panelists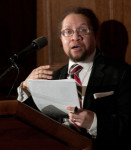 Mr. Cokley is a long-time disability advocate who works to bring issues of inclusion to the forefront of all communities. He has significant experience working at the intersection of disability policy and social media, in both the Federal and non-profit sectors. Under the blogger name Angry Negro and as a founding member of the Lead On Network, Mr. Cokley provides commentary on issues of inclusion and pop culture, technology, employment, and education as well as policies, programs, and events on Capitol Hill as they relate to disability.
As a graduate of a Historically Black University, Mr. Cokley believes that it is imperative that the disability and traditional diversity communities learn to work together as they both share the core values of inclusion. Cultural barriers have led to disability being a taboo subject in many ethnic communities, and the disability community needs the experience of the diversity field to continue their advocacy and policy goals. Only together can both communities realize the success of an America that is inclusive of all of its citizens.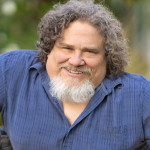 Jim LeBrecht (Writer, Director and Producer) has over 40 years of experience as a film and theater sound designer and mixer, author, disability rights activist and filmmaker. Jim started his career in the theater, working as the resident sound designer at the Berkeley Repertory Theatre for 10 years. In 1989 he found a new home at the Saul Zaentz Film Center where he started out as an apprentice and worked his way up the ladder to become a sound designer, mixer and sound supervisor.
In 1996, LeBrecht founded Berkeley Sound Artists (BSA), an audio post
production house. He quickly found a home in the documentary and independent film community. LeBrecht and BSA's credits include some notable films. Just some of the titles that have garnered acclaim are The Blood of Yingzhou District, which won the Academy Award for short documentary in 2006, Minding The Gap, Unrest, The Force, The Island President, The Waiting Room, The Kill Team, Daughter From Danang, The Cockettes, We Were Here, and Audrie and Daisy. Jim co-authored Sound and Music for the Theatre: the art and technique of design. Now in its 4th edition, the book is used as a textbook all over the world. 
Jim's work as an activist began in high school and continues to this day. Jim is currently a board member at the Disability Rights Education & Defense Fund, which works for the rights of the disabled through education, legislation and litigation. He is the Co-Director of Crip Camp: A Disability Revolution. LeBrecht lives in Oakland, California and is married to Crip Camp producer Sara Bolder.
Other sessions: Film Screening: Crip Camp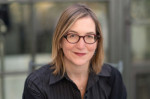 Nicole Newnham is an Emmy-winning documentary producer and director, four-time Sundance Film Festival alumnus and five-time Emmy-nominee. She is the Co-Director of Crip Camp: A Disability Revolution. She has recently produced two virtual reality films with the Australian artist / director Lynette Wallworth: the breakthrough VR work Collisions, which won the 2017 Emmy for Outstanding New Approaches to Documentary, and Awavena, featured at the World Economic Forum in Davos and at the 2017 Sundance Film Festival. Nicole co-directed The Revolutionary Optimists, winner of the Sundance Hilton Sustainability Award. She also co-directed and co-produced the acclaimed documentary The Rape of Europa, about the Nazi war on European culture, for which she was nominated for a WGA award and shortlisted for an Academy Award. With Pulitzer-prize winning photographer Brian Lanker, she produced They Drew Fire, about the Combat Artists of WWII, and co-wrote the companion book, distributed by Harper Collins. A 1997 graduate of the Stanford Documentary Film Program, Nicole lives in Oakland with her husband Tom, and two sons, Finn and Blaine.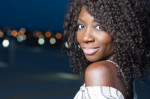 For the rest of 2020, Natasha Ofili is surrounding herself with greatness and those who see the greatness within her even when she doesn't see it herself. That is the powerful words of Edmund Lee. 2020 started with Natasha starring as Eurydice in "Orphée," a Deaf West spring production. Unfortunately, after opening night in March, the show was cancelled due to the pandemic. Black Lives Matter became the core movement of protesting against social injustice that led to a creative project, "Am I Next?"  which she both co-wrote and produced. This project is something she felt proud to work on to bring focus on the Black Deaf Community. In 2019, Natasha debuted in two TV series which are currently streaming: Ryan Murphy's "The Politician" on Netflix as Principal Vaugh in 4 episodes and "Undone" on Amazon Prime as a Deaf Teacher. Natasha thanks her mother for teaching her how to be a positive driving force to achieve the impossible.  Her middle name, Ifeanyi, meaning "Nothing is Impossible," fuels her drive to break down barriers for deaf & hard of hearing of color actors.