Starts: Friday, Aug. 14 7:00 PM (Eastern)
Ends: Friday, Aug. 14 9:00 PM (Eastern)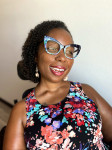 Andraéa LaVant is founder and president of LaVant Consulting, Inc. (LCI), a social impact communications firm that offers cutting-edge corporate development and content marketing for brands and nonprofits. LCI's specialty is helping brands "speak disability with confidence." As a communications consultant and inclusion specialist, Andraéa has over a decade of experience working with programs that support youth and adults with disabilities and other underserved populations. Her professional roles and personal advocacy have presented her with a variety of notable opportunities to share messages and prompt change for people with disabilities across the globe. She currently serves as the impact producer for Netflix's feature-length documentary, Crip Camp, where she is charged with leading the campaign's efforts to promote understanding of disability as a social justice issue and build across lines of difference. Andraéa is a strong advocate for exploring disability from an intersectional lens and offers a unique perspective on the initiatives that she supports.
Other sessions: They Said WHAT? Black Disabled Women Discuss the Cultural Shift in White-dominated Social Justice Spaces, A Crip Camp Discussion: Community Building as Movement Building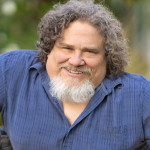 Jim LeBrecht (Writer, Director and Producer) has over 40 years of experience as a film and theater sound designer and mixer, author, disability rights activist and filmmaker. Jim started his career in the theater, working as the resident sound designer at the Berkeley Repertory Theatre for 10 years. In 1989 he found a new home at the Saul Zaentz Film Center where he started out as an apprentice and worked his way up the ladder to become a sound designer, mixer and sound supervisor.
In 1996, LeBrecht founded Berkeley Sound Artists (BSA), an audio post
production house. He quickly found a home in the documentary and independent film community. LeBrecht and BSA's credits include some notable films. Just some of the titles that have garnered acclaim are The Blood of Yingzhou District, which won the Academy Award for short documentary in 2006, Minding The Gap, Unrest, The Force, The Island President, The Waiting Room, The Kill Team, Daughter From Danang, The Cockettes, We Were Here, and Audrie and Daisy. Jim co-authored Sound and Music for the Theatre: the art and technique of design. Now in its 4th edition, the book is used as a textbook all over the world. 
Jim's work as an activist began in high school and continues to this day. Jim is currently a board member at the Disability Rights Education & Defense Fund, which works for the rights of the disabled through education, legislation and litigation. He is the Co-Director of Crip Camp: A Disability Revolution. LeBrecht lives in Oakland, California and is married to Crip Camp producer Sara Bolder.
Other sessions: A Crip Camp Discussion: Community Building as Movement Building