Solidarity for Good: How Workers Across the Movement are Organizing
Session Type(s): Panel
Starts: Saturday, Aug. 15 4:00 PM (Eastern)
Ends: Saturday, Aug. 15 4:50 PM (Eastern)
Do you work for a progressive nonprofit, political campaign, consulting firm, or tech company? Unions are for you too! Over the past few years, thousands of workers have been a part of organizing new unions in the progressive movement. Join union organizers and members as they share the actions they've taken to democratize progressive workplaces, win more sustainable working conditions, and grow the labor movement. From forming their unions to enacting pay transparency, building wage floors, and implementing racial equity principles—panelists will discuss some of the common challenges and successes in workplace organizing and explain what they have learned as they continue to build power in their workplaces and beyond.
Moderator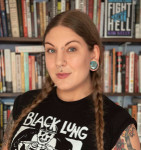 Kim Kelly is a freelance journalist and the author of 'FIGHT LIKE HELL: The Untold History of American Labor.' She is currently a labor columnist for Teen Vogue and Fast Company, and her writings on labor, politics, and culture have appeared in the Nation, Rolling Stone, Esquire, the Baffler, the New York Times, and many others. She is a proud member of and councilperson for the Writers Guild of America, East, and is based in Philadelphia.
Panelists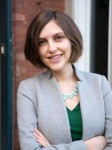 Kayla Blado (she/her) has served as the President of the Nonprofit Professional Employees Union-IFPTE Local 70 since early 2018. She first became an NPEU member in 2016 when she was hired by the Economic Policy Institute (EPI), which is organized with NPEU. Today, she represents hundreds of nonprofit workers across more than 25 organizations, while also working full-time as the Director of Media Relations at EPI. Her work with NPEU has been featured in the "Washington Post," "In These Times," "Strikewave" and others. Previously, Kayla worked in union communications and radio production in her home state of Wisconsin.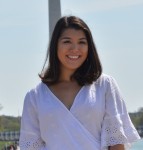 Amy Chin-Lai (she/her) is passionate about mobilizing progressive activism through great technology. As the Solutions Engineer at Action Network, Amy is one of the backend engineers and specializes in integrations, building advanced features, and email deliverability. She's been at Action Network since 2017, where she's helped thousands of digital organizers use their tools in more engaging ways. When Amy is not monitoring email click rates, you can find her listening to true crime podcasts, acting as steward for the Action Network union, and walking her dog, Axel.
Other sessions: Ethical Email: How to Avoid the Tragedy of the Commons, Email Going to Spam? Improving Your Deliverability One Send at a Time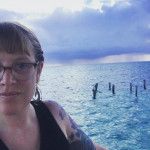 Lilly (she/her) is a digital organizing strategist at M+R, one of the first unionized firms in the progressive space. As Chair of the M+R union and an Executive Council member for the Washington Baltimore News Guild, Lilly spends much of her time off the clock focused on union organizing. On the clock, Lilly specializes in scaled online to offline organizing programs and organizing strategy.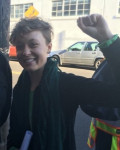 Sydney Scout has served as an elected Executive Council member of the Campaign Workers Guild since September 2018. She has organized campaigns large and small from Portland to Philly and is currently based in Denver, Colorado.
Other sessions: Building a Better World by Building a Better Workplace