Ethical Email: How to Avoid the Tragedy of the Commons
Email is a vitally important communication channel for progressive activists. It's not under the control of any one corporate entity, and when done right, can deepen subscribers' engagement, increase turnout to events, and can raise incredible amounts of money. Unfortunately these days, we see a tragedy of the commons developing. Often driven by a consultant culture with a narrow focus on immediate numbers, spammy emails with deceptive tactics and alarming subject lines (Termination Notice! Account Delinquent!) have begun to poison the ecosystem. Where are the solutions and what role can we as organizers, email senders and comms professionals play in implementing them?
Moderator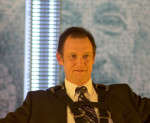 Will currently directs fundraising and email strategy for the Mozilla Foundation, a nonprofit dedicated to supporting an Internet for people, not for profit. Previously, Will served as the Director of Email Engagement for the Bernie 2016 campaign and as a Senior Manager for CREDO Mobile and CREDO Action. Will holds a Masters in Nonprofit Administration from the University of San Francisco, enjoys homebrewing, and is a long-time volunteer with Netroots Nation.
Panelists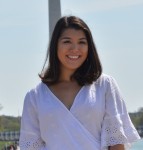 Amy Chin-Lai (she/her) is passionate about mobilizing progressive activism through great technology. As the Partner Resource Coordinator at Action Network, Amy supports and trains organizers on how to use the tools effectively and reach higher levels of engagement. When Amy is not monitoring email click rates, you can find her listening to true crime podcasts and talking to her dog, Skippy.
Other sessions: Solidarity for Good: How Workers Across the Movement are Organizing, Email Going to Spam? Improving Your Deliverability One Send at a Time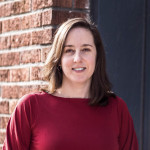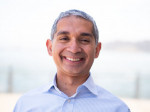 Murshed empowers CREDO customers and CREDO Action members to fight for progressive change in Washington, D.C., and in state capitols across the country. His more than 10 years of political experience includes his position as Director of New Media for then Senate Majority Leader Harry Reid. He has worked in a number of national campaigns and nonprofit organizations, engaging in grassroots advocacy and organizing activism. He was a member of Gov. Howard Dean's groundbreaking online fundraising team during Dean's 2003–2004 presidential campaign. Murshed is a graduate of UCLA and blue & gold Bruin fan, as well as a graduate of the Boston University School of Law.