Ethical Email: How to Avoid the Tragedy of the Commons
Session Type(s): Panel
Starts: Friday, Aug. 14 12:00 PM (Eastern)
Ends: Friday, Aug. 14 12:50 PM (Eastern)
Email is a vitally important communication channel for progressive activists. It's not under the control of any one corporate entity, and when done right, can deepen subscribers' engagement, increase turnout to events, and can raise incredible amounts of money. Unfortunately these days, we see a tragedy of the commons developing. Often driven by a consultant culture with a narrow focus on immediate numbers, spammy emails with deceptive tactics and alarming subject lines (Termination Notice! Account Delinquent!) have begun to poison the ecosystem. Where are the solutions and what role can we as organizers, email senders and comms professionals play in implementing them?
Moderator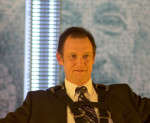 Will currently consults with a wide range of nonprofit & advocacy organizations on email strategy, deliverability and fundraising. Previously, Will worked as Director of Digital Fundraising and Engagement at People for the American Way, Lead for Fundraising & Email Strategy at the Mozilla Foundation, Director of Email Engagement for Bernie 2016, and as a Senior Manager for CREDO Mobile and CREDO Action. Will holds a Masters in Nonprofit Administration from the University of San Francisco, enjoys homebrewing, and is a long-time volunteer with Netroots Nation.
Panelists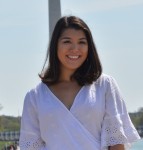 Amy Chin-Lai (she/her) is passionate about mobilizing progressive activism through great technology. As the Solutions Engineer at Action Network, Amy is one of the backend engineers and specializes in integrations, building advanced features, and email deliverability. She's been at Action Network since 2017, where she's helped thousands of digital organizers use their tools in more engaging ways. When Amy is not monitoring email click rates, you can find her listening to true crime podcasts, acting as steward for the Action Network union, and walking her dog, Axel.
Other sessions: Solidarity for Good: How Workers Across the Movement are Organizing, Email Going to Spam? Improving Your Deliverability One Send at a Time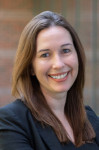 Lauren is the communications director for the Institute of Politics at Harvard Kennedy School, where she oversees all communications strategy and media relations.
For nearly a decade, Lauren served as senior advisor and digital director for Senator Elizabeth Warren on her 2012 and 2018 Senate campaigns and in her Capitol Hill office, building her digital program from scratch and helping her become one of the most powerful voices in the Democratic Party.
From 2013-2014, she was also a senior director at the digital marketing firm Bully Pulpit Interactive. Most notably, Lauren led BPI's work on Marty Walsh's underdog mayoral campaign in Boston and served as the campaign's digital director.
Prior to joining the Warren campaign, Lauren was one of the first employees at Blue State Digital, the groundbreaking BarackObama.com technology company. As director of online communications, she built the firm's email team and developed online advocacy, fundraising, and social media programs for more than 100 political campaigns, advocacy groups, and nonprofit organizations.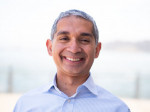 Murshed Zaheed—a senior advisor for Take Back the Court—is one of the top hybrid legislative, policy, and digital strategists in American politics. He has worked and consulted for top nonprofit organizations, corporations, and national campaigns creating winning multi-channel grassroots advocacy campaigns and communications programs.
Prior to founding Pacifica Strategies, Murshed served as the Political Director of CREDO Mobile, a social change-oriented corporation renowned for being a progressive powerhouse of activism and philanthropy. Murshed's years of experience as a senior leadership aide in Congress include his position as Director of New Media for then-Senate Majority Leader Harry Reid. He was also a member of Gov. Howard Dean's groundbreaking digital team during his 2003–2004 presidential campaign.
Murshed has a B.A. in political science from UCLA and a J.D. from Boston University School of Law. He is a member of the bars in Washington D.C. and in Massachusetts.